Ultimate Guide: NSW Central Coast's most scenic picnic spots
Nature is always there as the perfect, free remedy. What better way to enjoy it than with an open air picnic featuring your fave local food, drink and people...
After spending plenty of time indoors throughout the last year, we naturally crave the fresh air of the great outdoors more than ever. What better way to enjoy the vast reserves, parks, beaches and hinterland spaces available every day on the Central Coast than to plan a fancy little picnic with your family or friends.
Planning the perfect Central Coast picnic involves three key things:
Invest in a high quality, eco-friendly picnic rug such as these waterproof ones made locally from recycled fabric
Fill your esky with some tasty local produce, such as locally sourced seafood or baked goods
Chuck on your comfiest shoes, grab a ball or frisbee, and jump in the car or on the bike
Head to one of the Central Coast's most scenic picnic spots...
That last one is easy, as you now have this ultimate list of picnic spots wrapped up and ready to choose from. From north to south, we've gathered some of the best grassy spots for a picnic on the NSW's Central Coast…
Munmorah State Conservation Area
The Munmorah State Conservation Area has several pristine beaches, breathtaking lookouts and popular fishing spots. It's a real hidden gem (one that locals like to keep on the down low). The Palms Picnic Area is a tropical rainforest oasis due to the many surrounding fan palms, where you can enjoy the beauty of golden streams of sunlight filtering through on a sunny day.
Frazer Beach, a popular surf break, features a grassed area between the car park and beach, which is just the spot to break out your finest picnic spread. If you have time on your adventure, check out the expansive scenic views from Wybung Head Lookout and Snapper Point. For more information on visiting this area, visit NSW National Parks and Wildlife Service.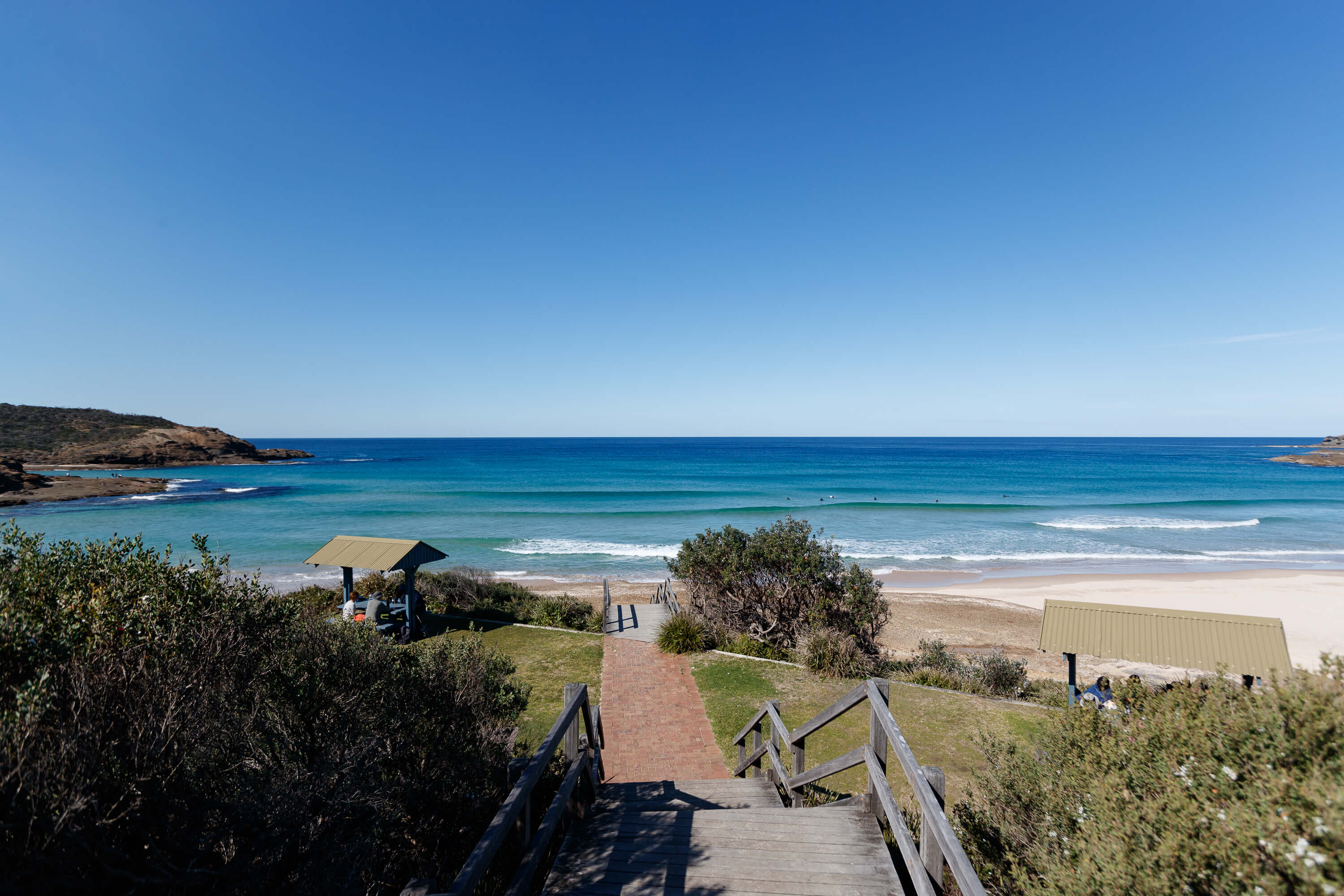 Jenny Dixon Reserve, Norah Head
Jenny Dixon Reserve features lush, green grass under tall shady trees, making it an ideal picnic spot for hot summer days. Bring a soccer ball or your cricket set as there is plenty of open space to enjoy some competitive family fun away from busy roads or crowds. From the reserve, you can also soak up stunning filtered views toward Norah Head Lighthouse, which is a nice walk after you've filled up on a picnic lunch. For takeaway lunch options, try nearby eateries including Norah Head Patisserie and The General Store cafe.
If you are feeling energetic, descend the 132 stairs to Jenny Dixon Beach - affectionately know as 'J.Ds' by locals. This small beach is great for kids to explore, supervised of course, among the rocks and their marine treasures. The only downside? On a full belly, the stair climb back to the top is a true test of will power.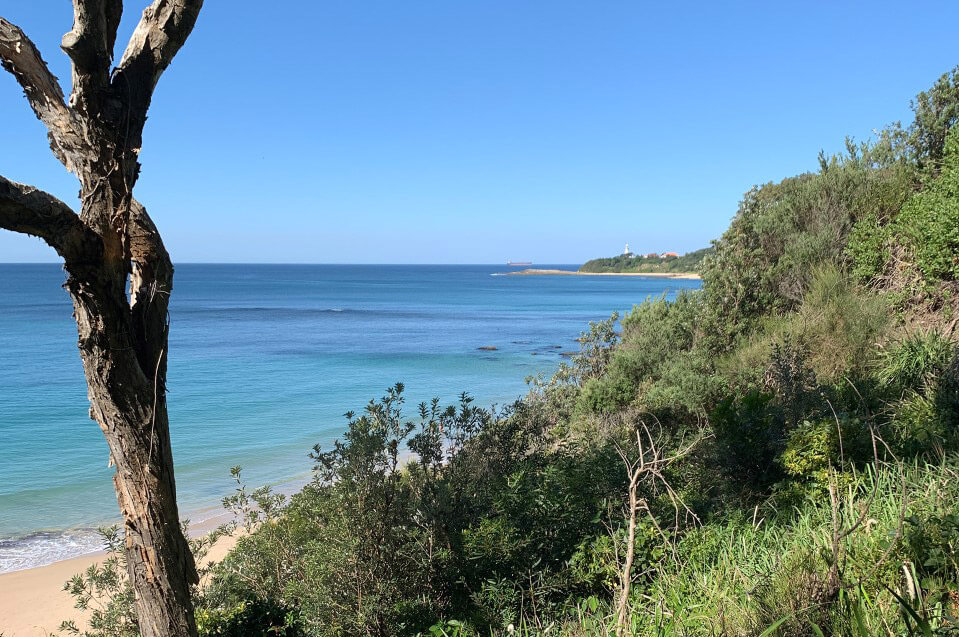 Bush Street Reserve, Norah Head
Bush Street Reserve contains all the bells and whistles of a perfect picnic spot on the Central Coast. The lookout from this modest grassed area offers panoramic views towards the north, east and west taking in the crystal-clear waters of Cabbage Tree Harbour and Bird Island, a protected reserve for bird species.
Take a walk to Norah Head Lighthouse via the Headland Nature Trail. This short 1.1km walk takes in some of the area's beautiful native flora and fauna. You can head back via the same nature trail, or alternatively, if the tide is low, you can make your way down the stairs in front of the lighthouse and turn left. Take in the secluded beauty of Nimbin Beach and Lighthouse Beach before reaching The Rockpool at Norah Head. From here you can make your way up the stairs, which will take you back to the reserve.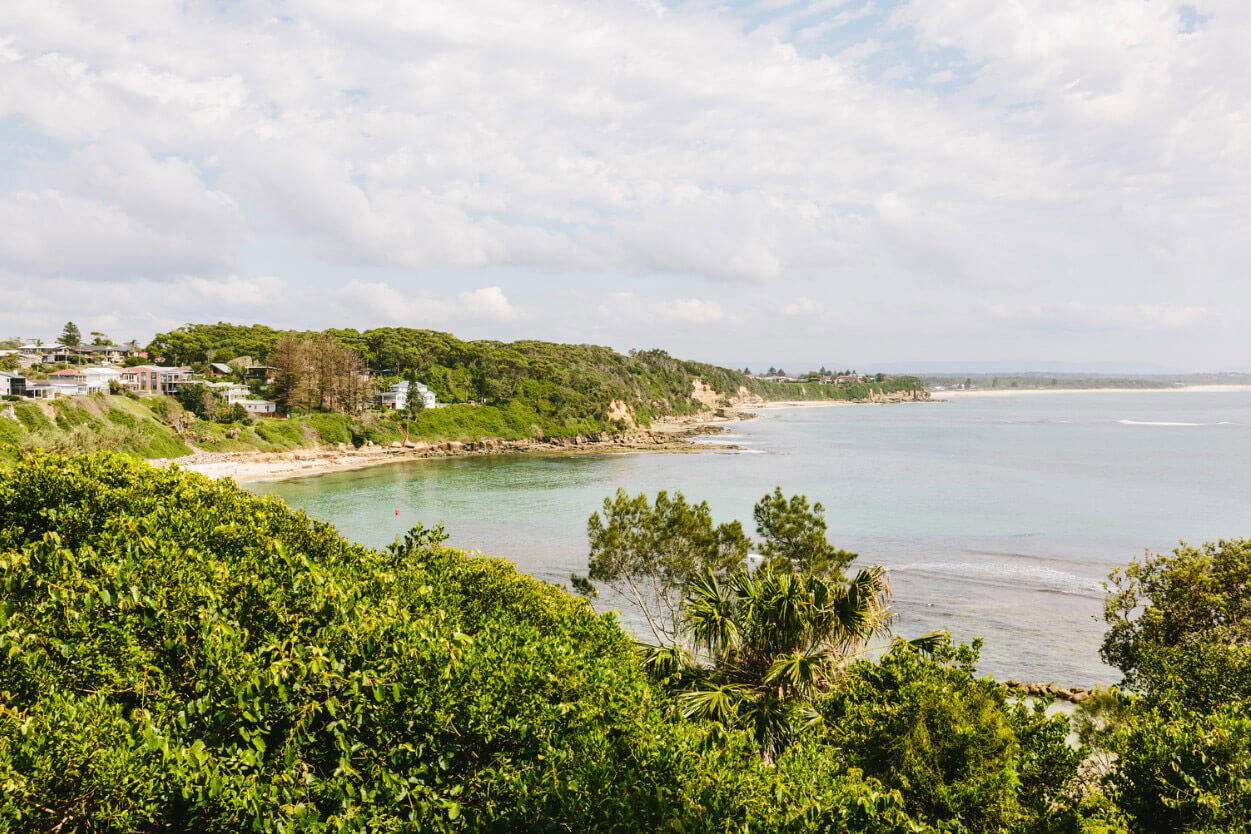 Soldiers Beach Headland
Soldiers Beach Headland offers 180-degree views of stunning Central Coast coastline which makes it quite a popular picnic spot. The Headland is one the best vantage points in the region for whale watching as they migrate each year. Check out the whale mural on the amenities block to see a vibrant piece of local art. The beach below is a popular surf beach known for its consistently good surf. If you're a keen surfer, then don't forget to pack your board.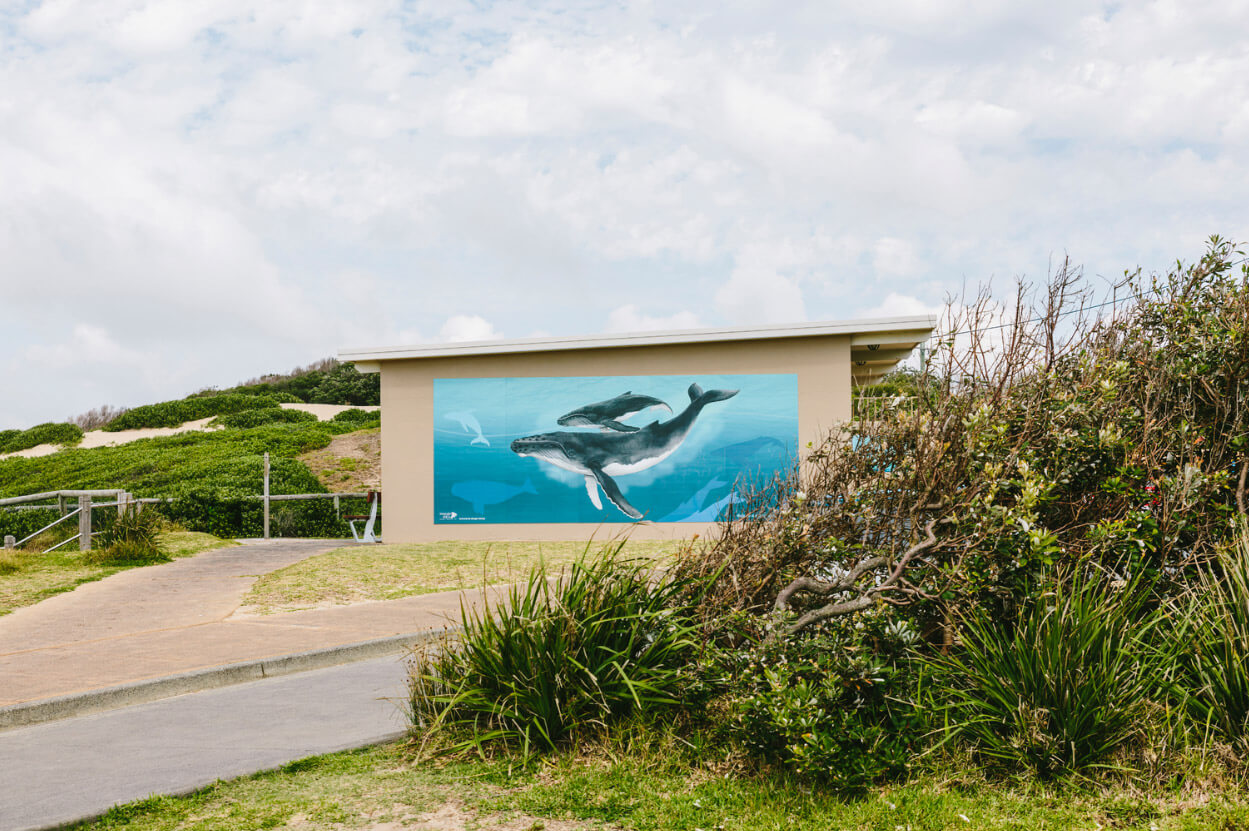 Canton Beach Foreshore
Canton Beach Foreshore is the ideal lakeside location. Relax and soak up the scenery of Tuggerah Lake, which is especially beautiful at sunset. Feel like going for a kayak or a stand up paddle? Canton Beach Paddle Shack hires equipment so you can get out on the water, plus it's dog-friendly so fluffy can join in the fun too. The kids will love this space, as Canton Beach Foreshore features two kiddie play areas, which are quite popular with locals.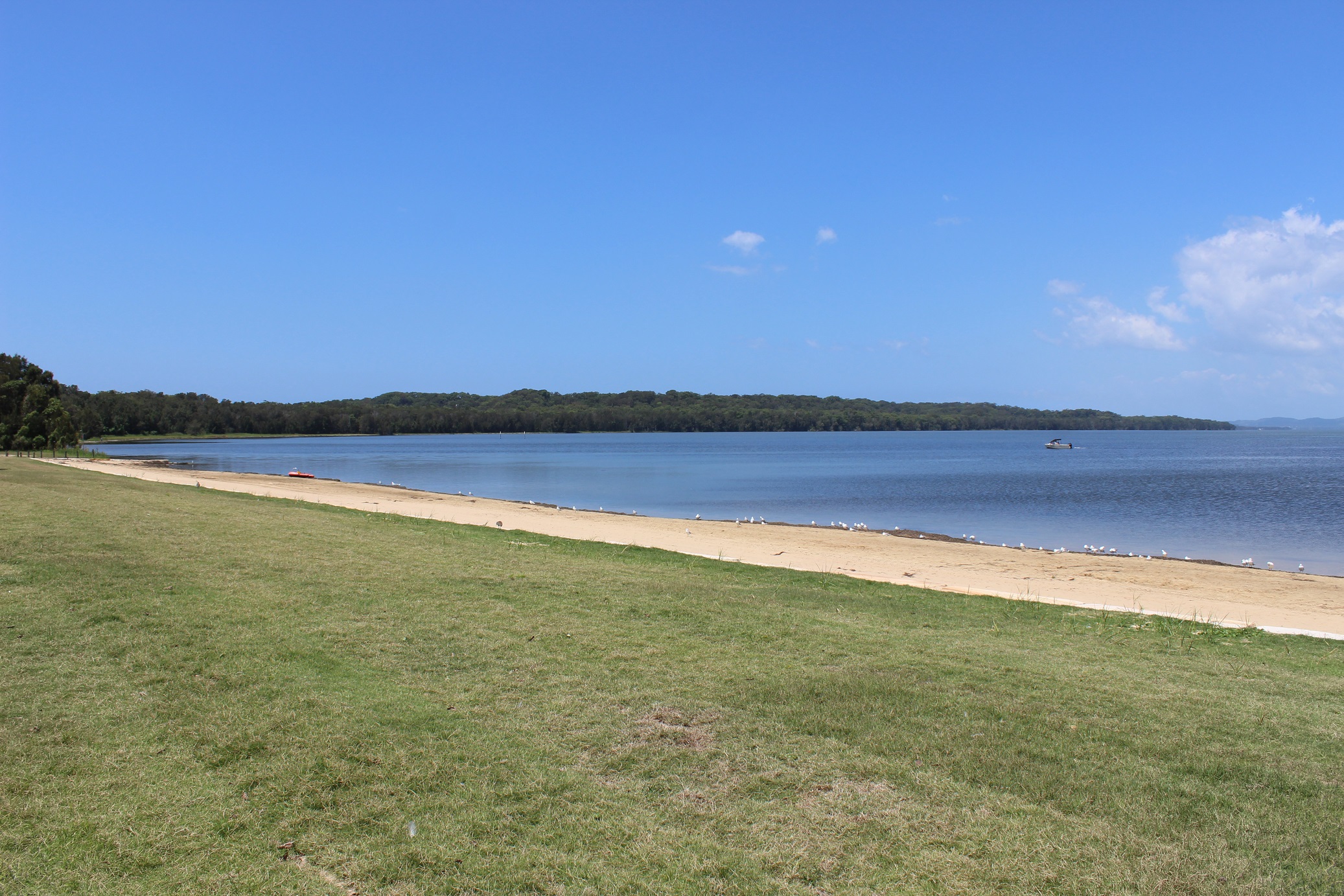 Alison Homestead, Wyong
A hidden gem for outdoor picnics! The Alison Homestead is set on two rural hectares on Wyong's first land grant dating back to 1825. This unique spot for a picnic will truly take you and the family back in time! For a small entry fee that goes back into supporting the Wyong District Museum & Historical Society, you can explore the on site museum and enjoy a picnic on the surrounding grassy grounds. Plan ahead by visiting nearby Wyong eateries for freshly baked takeaway treats, such as Wyong Milk Factory or in the town centre try Duck Duck Moose, Glee Coffee, Wyong Lunchbox (the pies!), Legend's Bakery or Ken's Pie Shop (the pork rolls!). Enjoy your lunch in the Homestead's designated, dog-friendly picnic area complete with tables and BBQs. The grounds are wheelchair accessible with disabled facilities, offering plenty of off street parking too.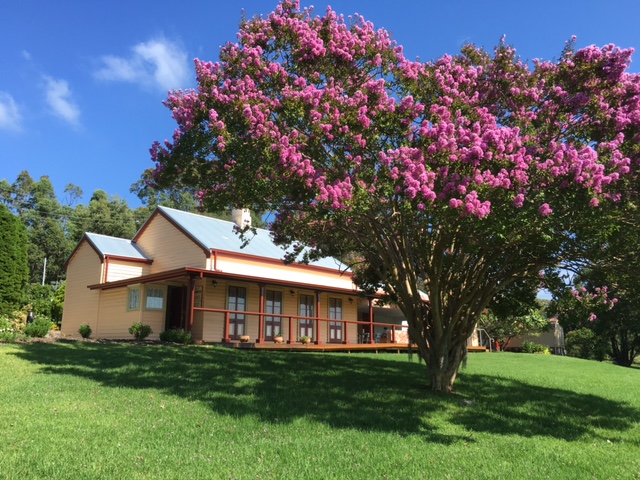 Long Jetty Foreshore Reserve
The Long Jetty Foreshore Reserve is an expansive reserve that runs along the shores of Tuggerah Lake. The waters are calm and often scattered with the local pelicans. A cycle path runs along the reserve which is great for kids so don't forget to bring their bikes and scooters. Walk off your picnic and head out along THE Long Jetty to experience the beautiful serene views. A bonus - the foreshore faces west which is ideal for experiencing a vibrant sunset.
If you are looking for a picnic spot on the Central Coast that has a large playground to wear the kids out, head to Saltwater Creek Reserve in Long Jetty. In addition to the playground, there are fantastic BBQ facilities, a bike track and lots of open space for those fun ball games.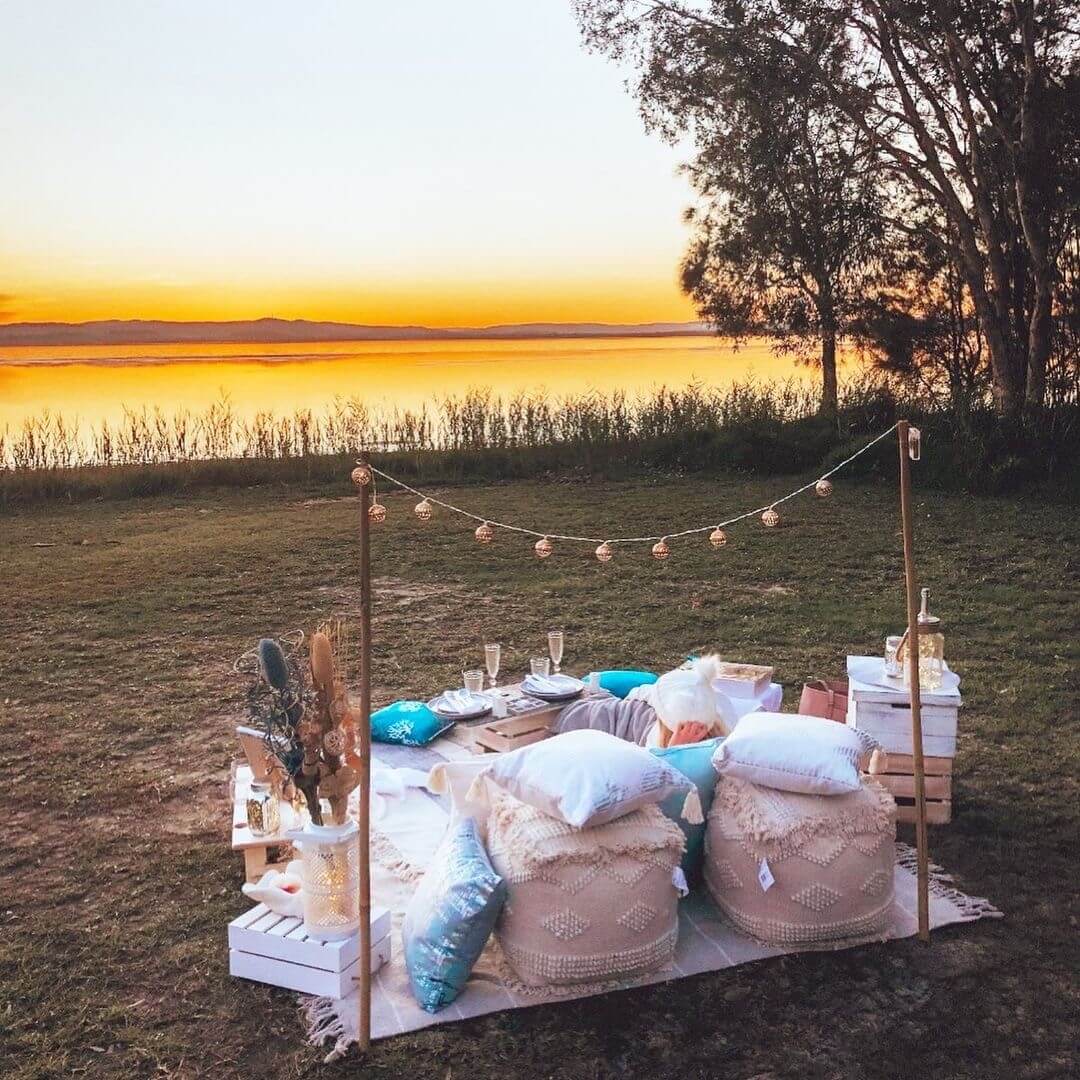 Crackneck Point Lookout, Wyrrabalong National Park
Crackneck Lookout and Picnic Area is located in Bateau Bay and is another great spot on the Central Coast to watch the whales cruise past during their migration. The lookout offers panoramic views to the north over Shelly Beach, The Entrance and beyond. From the lookout, you can head out along the Wyrrabalong Coastal Walk – either head north to Bateau Bay Beach or south to Forresters Beach.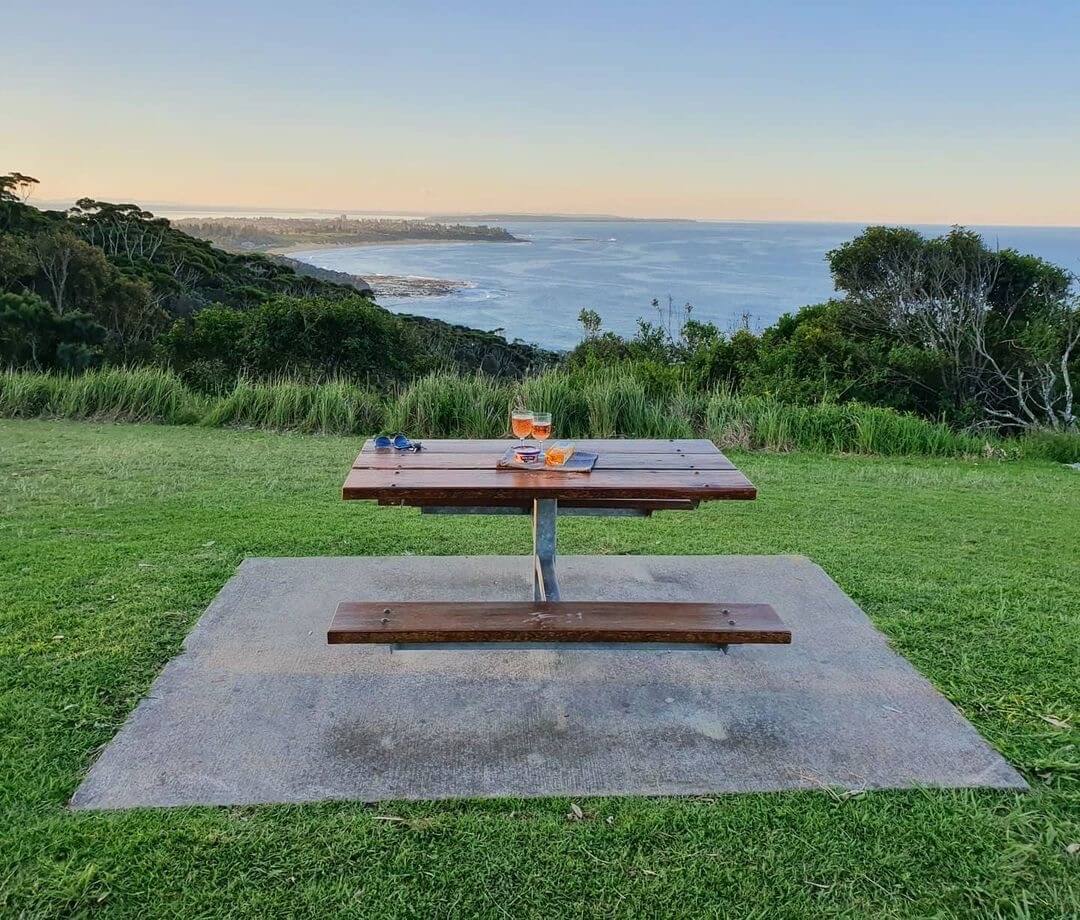 Strickland State Forest
Strickland State Forest is a unique ecotourism destination on the Central Coast due to its exceptionally diverse forest habitats and offers a range of walking trails and the Banksia Picnic Area. With an impressive variety of flora and fauna, the diversity of the forest trails takes you through wildflowers, heath woodland, tall eucalyptus and lush rainforest, plus a photogenic swing bridge. Pack your picnic and your walking shoes, bring to doggo along if you want, and choose a trail then head out on a beautiful nature-based adventure.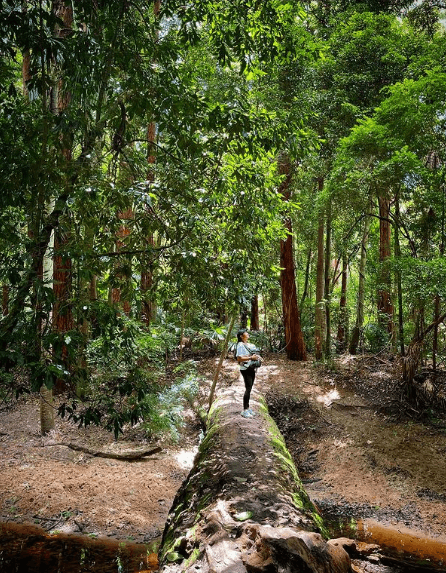 Bar Botanica (The Fragrant Garden), Erina Heights
Tucked away in the leafy surrounds of Erina Heights is The Fragrant Garden, offering a feast for the senses, spots to picnic and a fresh, garden-inspired menu courtesy of Bar Botanica. The highlight has to be the Ploughman's Lunch platter, best enjoyed by two, which is served in the sunny outdoor courtyard, surrounded by flowers, grass and trees. After a hearty lunch, choose from one of many handmade flavours of Mr Goaty Gelato, and take a stroll around the gardens, exploring its history and spotting the very botanicals that create Distillery Botanica's siganture Moore's award-winning gin.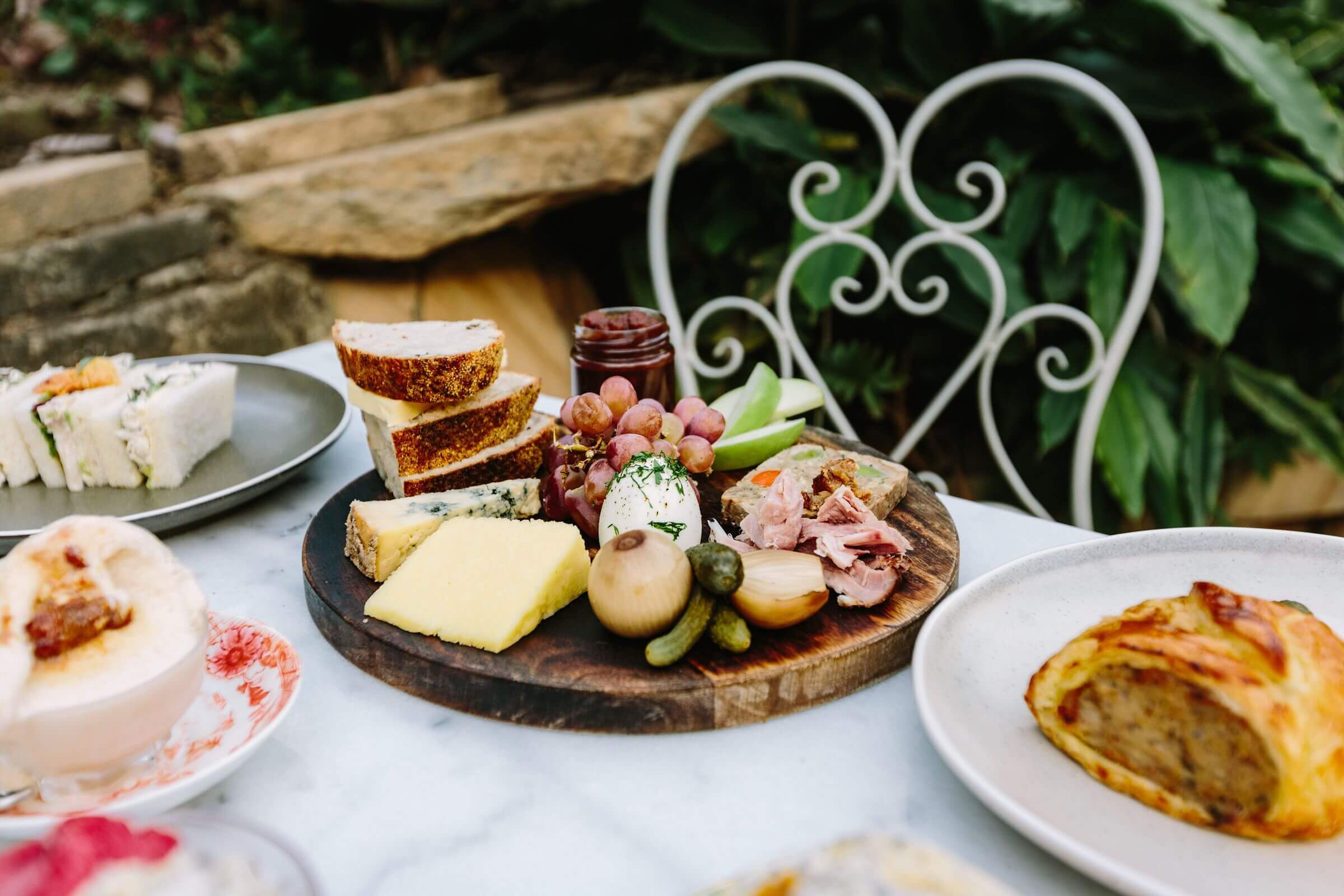 Kincumba Mountain Reserve, Kincumber
Kincumba Mountain Reserve is one of the largest preserved rainforests on the Central Coast. The 700ha site is a mixture of rugged terrain with a designated picnic area at Honeman's Rock, plus a unique mud-brick building established in 1985 - Kincumba Mountain Kiosk. The green mountain top picnic spot features picnic tables and benches, public BBQs and toilets, plus surrounding bushwalk trails that lead to epic lookouts of the coastline, Picketts Valley, and will tour you past special indigenous sites and caves.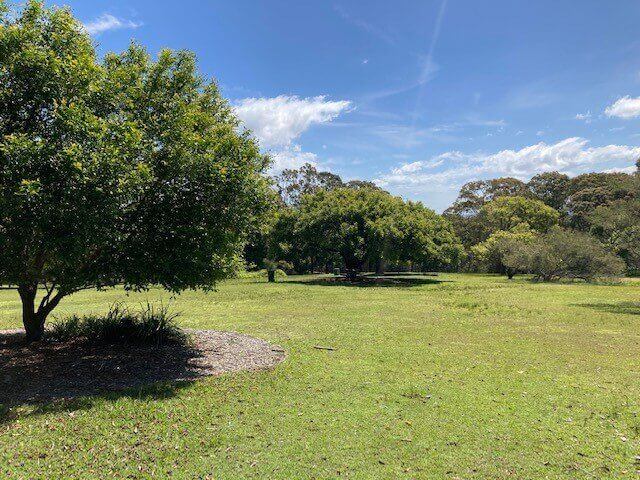 Mount Penang Gardens, Kariong
Mount Penang Gardens offers 8 hectares of stunningly curated gardens just across the road from the suburb of Kariong, at the gateway to the region. The grounds feature an abundance of birdlife and wonderfully curated plants, including huge cactus! The gardens offer free entry for visitors and are open daily for all to enjoy. There are so many pockets of beauty hidden in the gardens to choose to set up your picnic... Before visiting, download their visitor guide complete with a handy map, to help you plan your day out.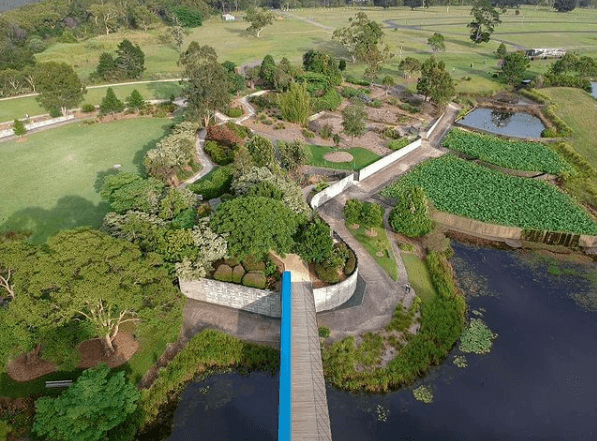 Picnic with Kangaroos, Calga Springs
Want to have lunch in the bush with local wildlife as company? Australia Walkabout Wildlife Park is just off the Calga exit of the M1 heading up the coast, and is completely picnic and esky friendly. The wildlife sanctuary is home to native wildlife including a mob of kangaroo and wallaby that roam freely while you sit and soak up the surrounding bushscape. To picnic here you will need to pay the regular entry fee to the park, which grants you all day access to the 80 acre site, bbqs, picnic tables, free ranger talks, and scenic loop walking trails that take you up to the Calga ridgeline, via 4,000+ year old Aboriginal paintings and sacred sites... As an ultimate picnic spot, it doesn't get more Aussie than this!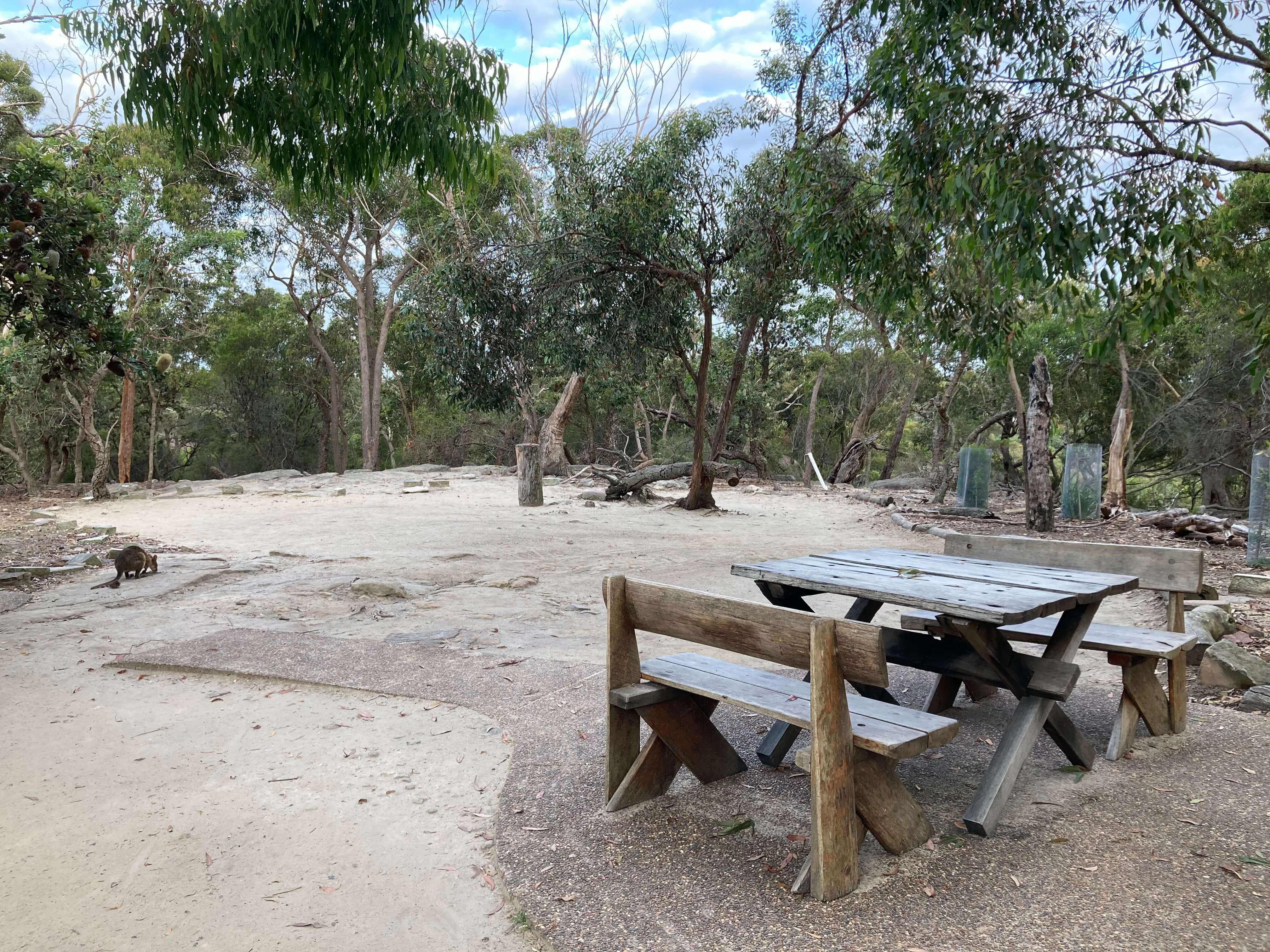 Somersby Falls Picnic Area
Take a detour off the M1 to experience the tranquillity of Somersby Falls, a lush rainforest featuring waterfalls and cascading steps down into the gully. Your visit is not complete without lazing around for an afternoon picnic in the designated outdoor area where you can park your car nearby to easily fetch esky supplies. Relax to the sound of the waterfall flowing (especially after recent rain), and appreciate the beauty of the surrounding greenery in this magical section of the Coast's expansive Brisbane Water National Park. Don't forget to pack your togs on a hot day!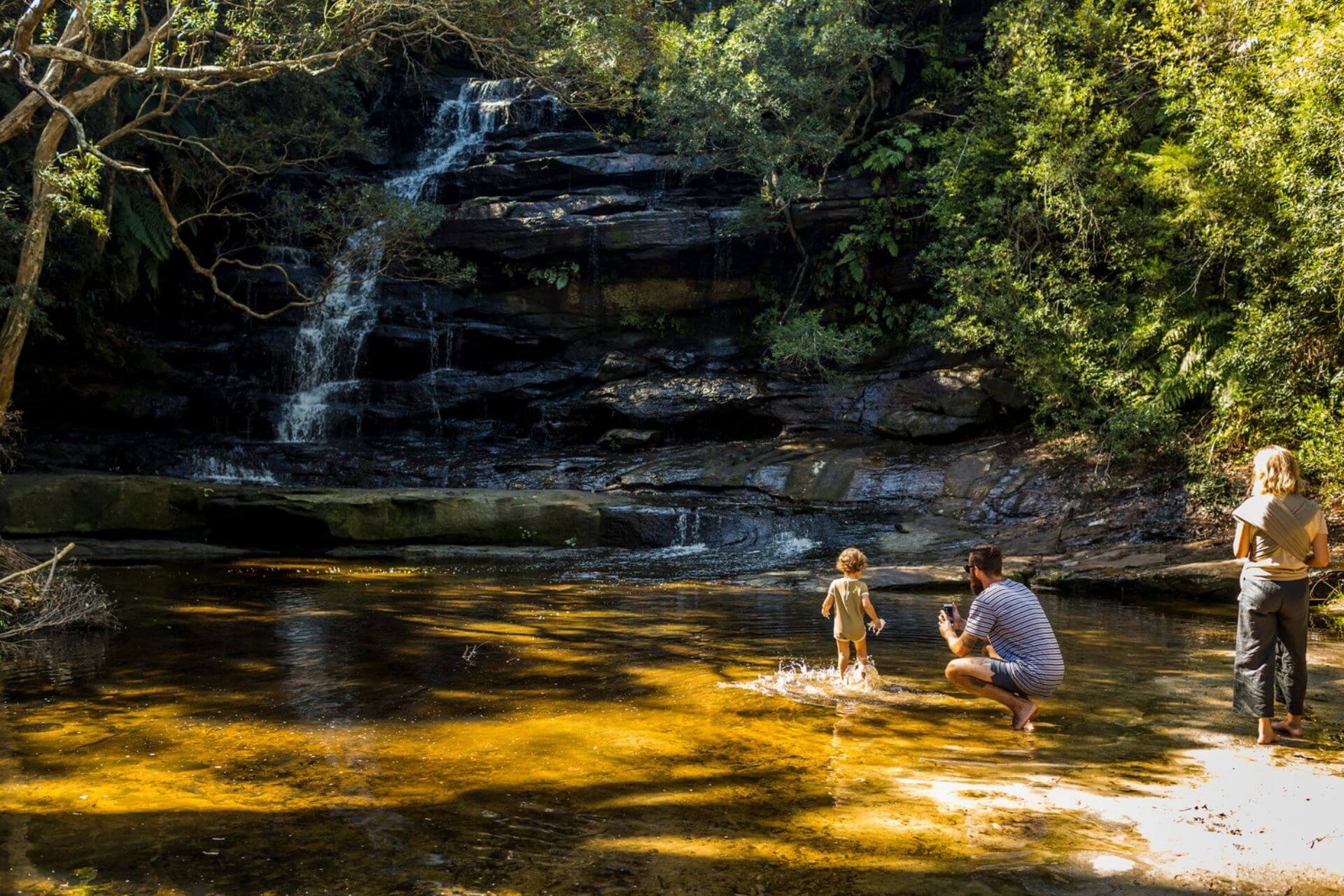 Girrakool Picnic Area, Somersby
A stone's throw from Somersby Falls, you can also find Girrakool picnic area. It's conveniently equipped with free barbecues, picnic tables and plenty of parking, located just off the M1 for those travelling from Sydney or Newcastle in need of a pit-stop in nature. The main picnic ground is a large, grassy area with plenty of room to kick a ball, while a bushland picnic area at the far end of the carpark provides a more rugged bush setting. You might spot a wild wallaby or two, and if you feel like stretching your legs, try the easy Girrakool loop walk that takes you atop a waterfall, past Aboriginal rock engravings, through forest and to scenic a lookout. Pack the camera for this special spot.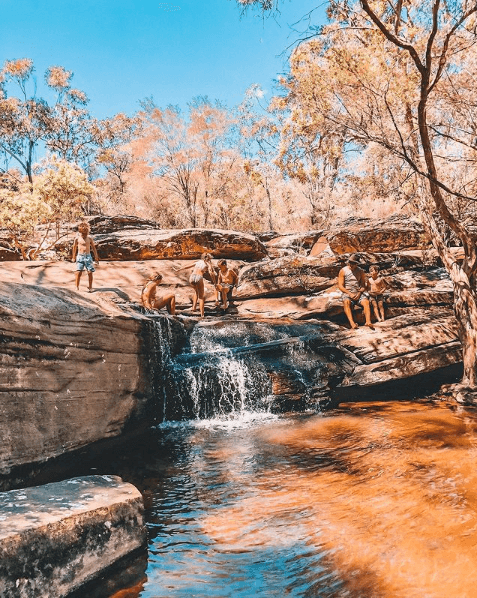 Henry Kendall Cottage, West Gosford
Set on 2.5 acres just minutes from the heart of Gosford CBD, you will find the historic Henry Kendall Cottage. Offering a peaceful escape from the city, the site is owned and maintained by Brisbane Water Historical Society Inc. and requires a small entry fee to explore, which includes the option to set up a truly unique picnic on its curated grounds! Find tables, an electric barbecue, toilets and parking all available onsite. The grounds are also just minutes from a local chocolate and nougat factory (a picnic being the best excuse to visit and stock up!). Henry Kendall Cottage was originally built by a convict and was once a home for local pioneer poet Henry Kendall, which you can learn more about when visiting the historical museum and its memorabilia.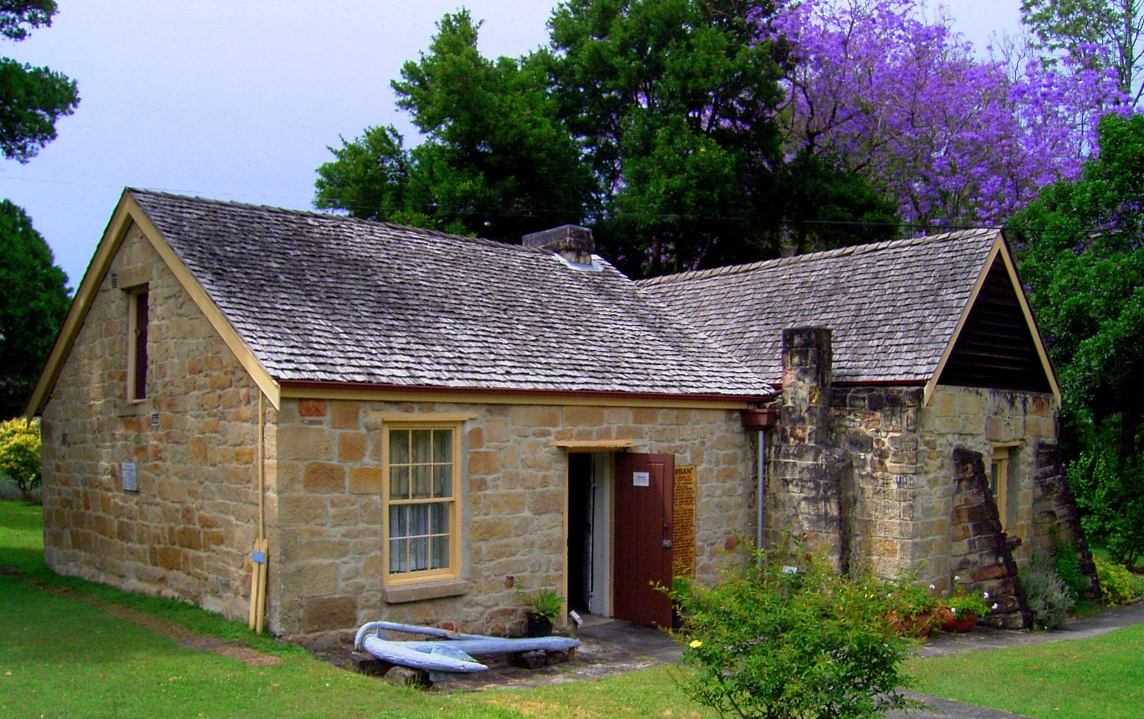 Lions Park, Woy Woy
Wrapping around the edge of Woy Woy, you will find Lions Park with its serene Brisbane Water views, undercover picnic benches, gas BBQs and public amenities. Its playground is ideal for children, with soft-fall bark, swings and even a pirate ship to explore. Local wildlife will greet you, including ducks and the famous Central Coast pelicans, who are fed every afternoon, which is super fun to watch. The water's edge walking path is great for strollers, hobby cyclists, kid scooters, joggers and dog walkers, and runs for a few kilometres along the waterway connecting to McMasters Rd Blackwall. If you forgot to pack a spread - don't fret - as Woy Woy Fisherman's Wharf next to Lions Park offer some of the region's best freshly caught takeaway seafood.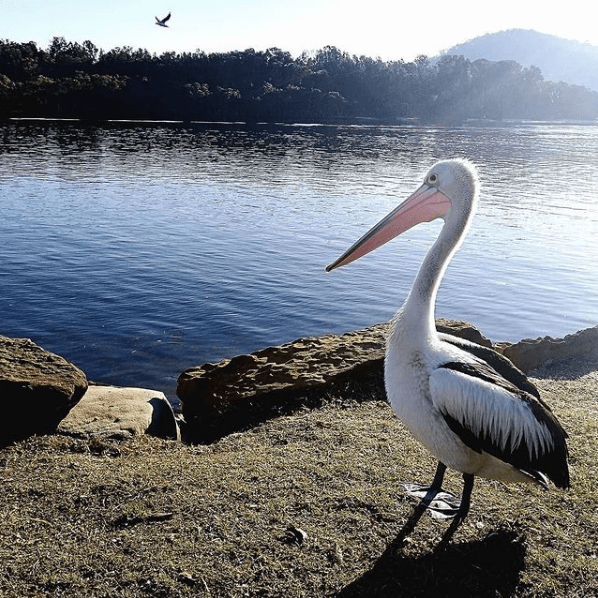 Picnic at Bouddi National Park
A popular spot for hiking, Bouddi National Park offers many great walking trails dotted with amazing picnic spots. Enjoy lunch with views that take in pristine beaches, headlands and the panoramic ocean - the very best nature has to offer. Explore the NSW National Parks and Wildlife Services website to choose a location that most appeals to your day.
Lobster Beach is a sheltered beach accessed through the natural bushland of the Bouddi Peninsula, and is an extremely scenic spot for a picnic that takes in the serenity of Broken Bay. This hidden gem is also another perfect vantage point to kick back and enjoy a golden sunset.
Another great option within Bouddi National Park is Little Beach. Located in a quaint cove surrounded by greenery (and bush turkeys), this little picnic spot is just what you need to recover from the hectic city life. Make sure you pack your own fresh water if venturing here, as although there are picnic tables and bbqs available, there is no access to fresh, running water at this campsite.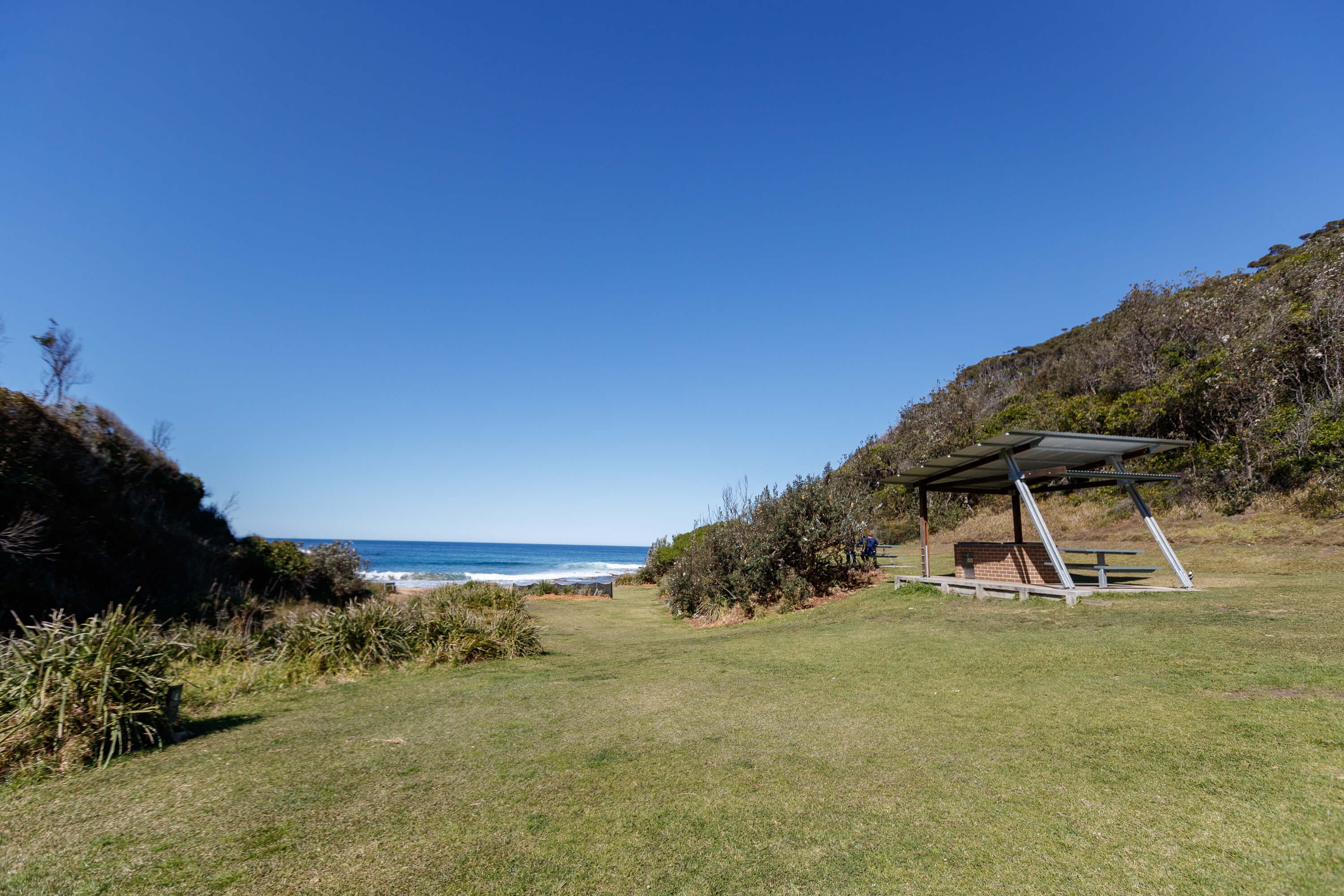 Patonga Foreshore Reserve
For the ultimate quiet beachside picnic spot, head to Patonga Foreshore Reserve, with outdoor lunch spots and facilities available through the local camping ground. Patonga is a sleepy seaside village situated on a calm and tranquil bay ideal for swimming or paddling around in a kayak. The foreshore also features a fun play area to keep the kids entertained, and a popular pub for the adults to unwind.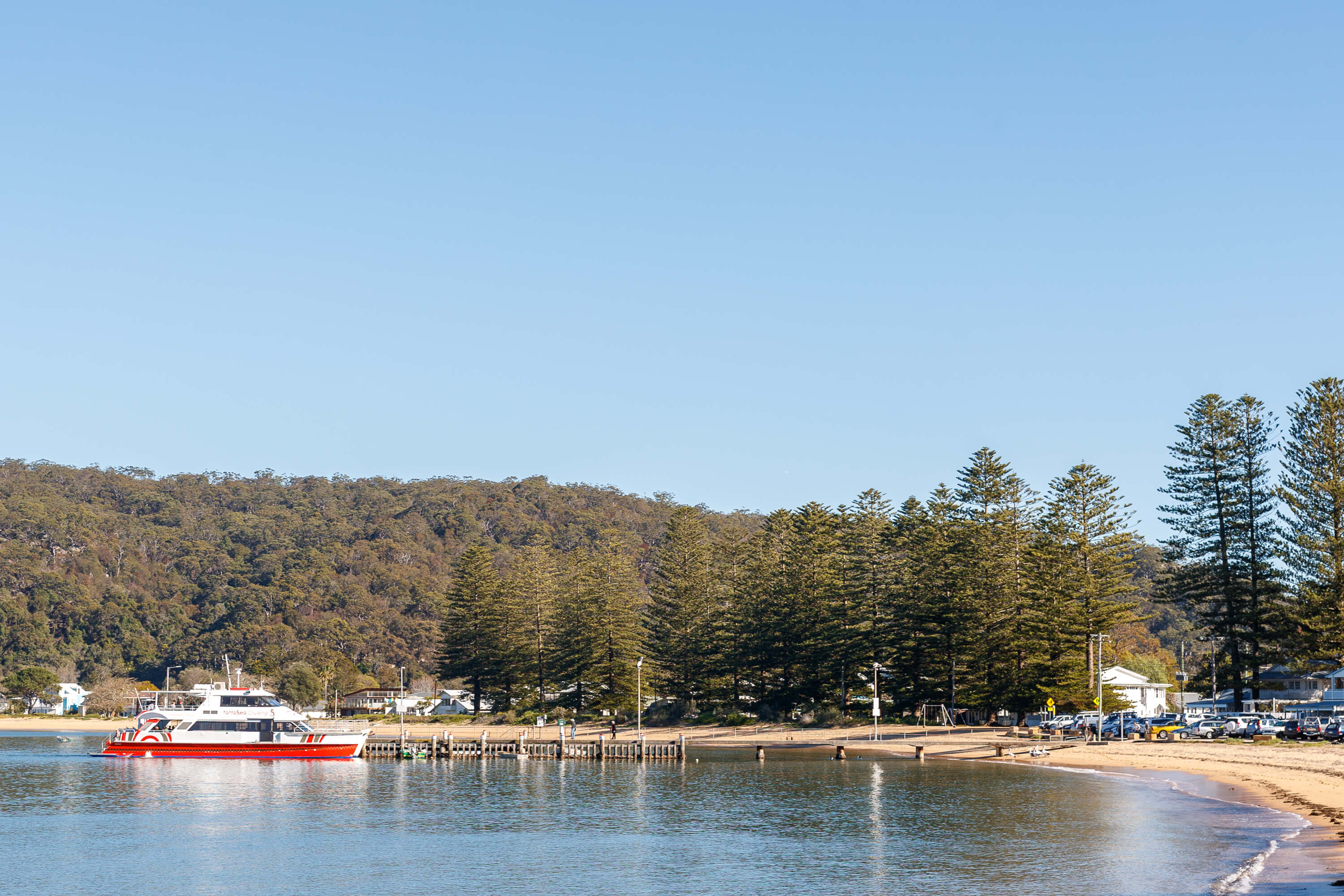 Plan a luxury picnic spread
Want to go all out for your Central Coast picnic? There is a way to enjoy the great outdoors in absolute luxury, with local business Phat Platter & Luxury Picnics. Their team create stunning outdoor picnic displays including table, cutlery and seating for any special occasion, and they can set this up at a variety of locations across the region - from Jenny Dixon Reserve to Terrigal and beyond. Whether it's a grazing table, takeaway picnic lunchbox, or beautiful nature-based birthday celebration, this is a unique way to plan a picnic with loved ones.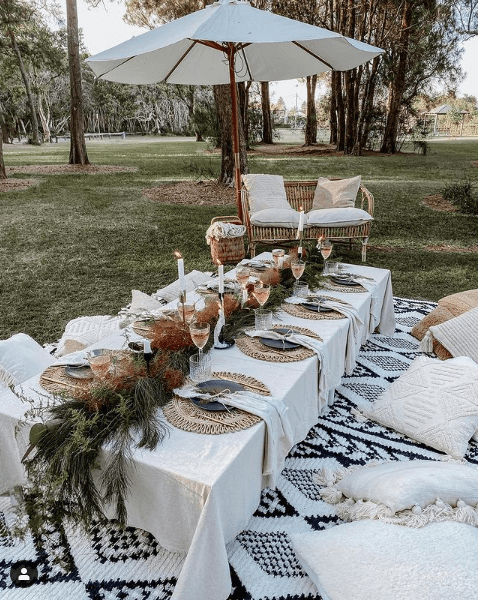 ---
Share the love
Got a suggestion for a brilliant local picnic spot we have missed? We'd love to hear it. Get in touch here.
Don't forget – when sharing your love for local or unique holiday adventures on the Central Coast, tag #LoveCentralCoast and mention us on Instagram and Facebook.