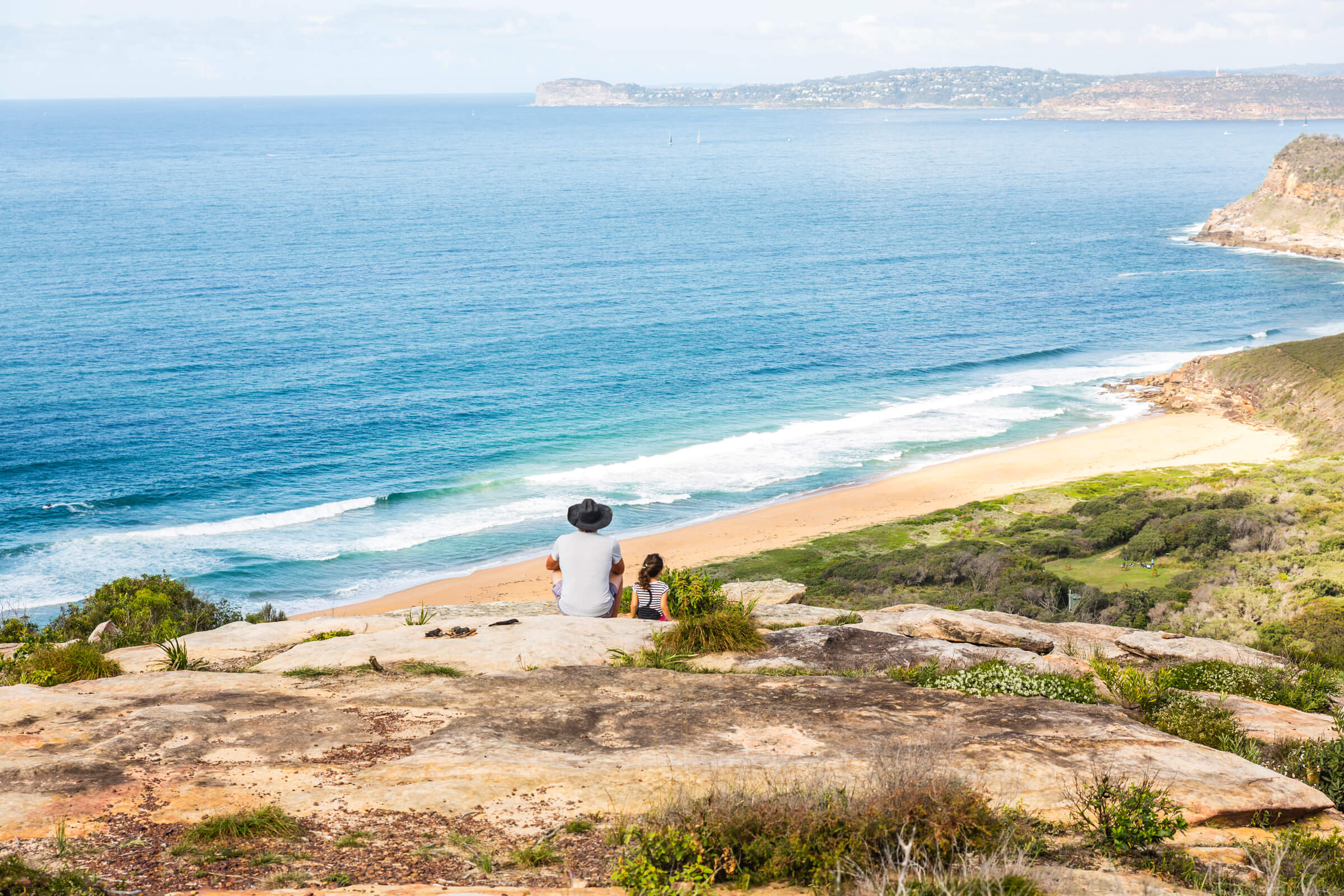 Our journey toward sustainability
As a destination, the Central Coast offers superb natural beauty alongside a great sense of freedom, space and connection to the land. Locals and tourists, makers and creators who explore our region and call it home are all shaped in some way by its unique natural environment – so how can we protect it for future generations?
ECO Destination Certification for the Central Coast
The ECO Destination Certification program assures travellers that certified destinations are backed by a strong, well-managed commitment to sustainable practices and provide high-quality, nature-based tourism experiences. In September 2020, the Central Coast was one of 8 bushfire-affected destinations to be awarded with a valuable place on the two-year ECO Destination Certification program with Ecotourism Australia, fully funded by WWF-Australia. The goal is to achieve certification by mid-2022. 
Why pursue ECO Destination Certification?
Achieving ECO Destination Certification will recognise the Central Coast as a world-class destination for sustainable, nature-based tourism. It will highlight the Coast's commitment to quality and sustainable practices, which many of our businesses share at the core of their operations. It will give conscious travellers a clear snapshot of the best eco-friendly experiences, attractions and accommodation the Central Coast has to offer.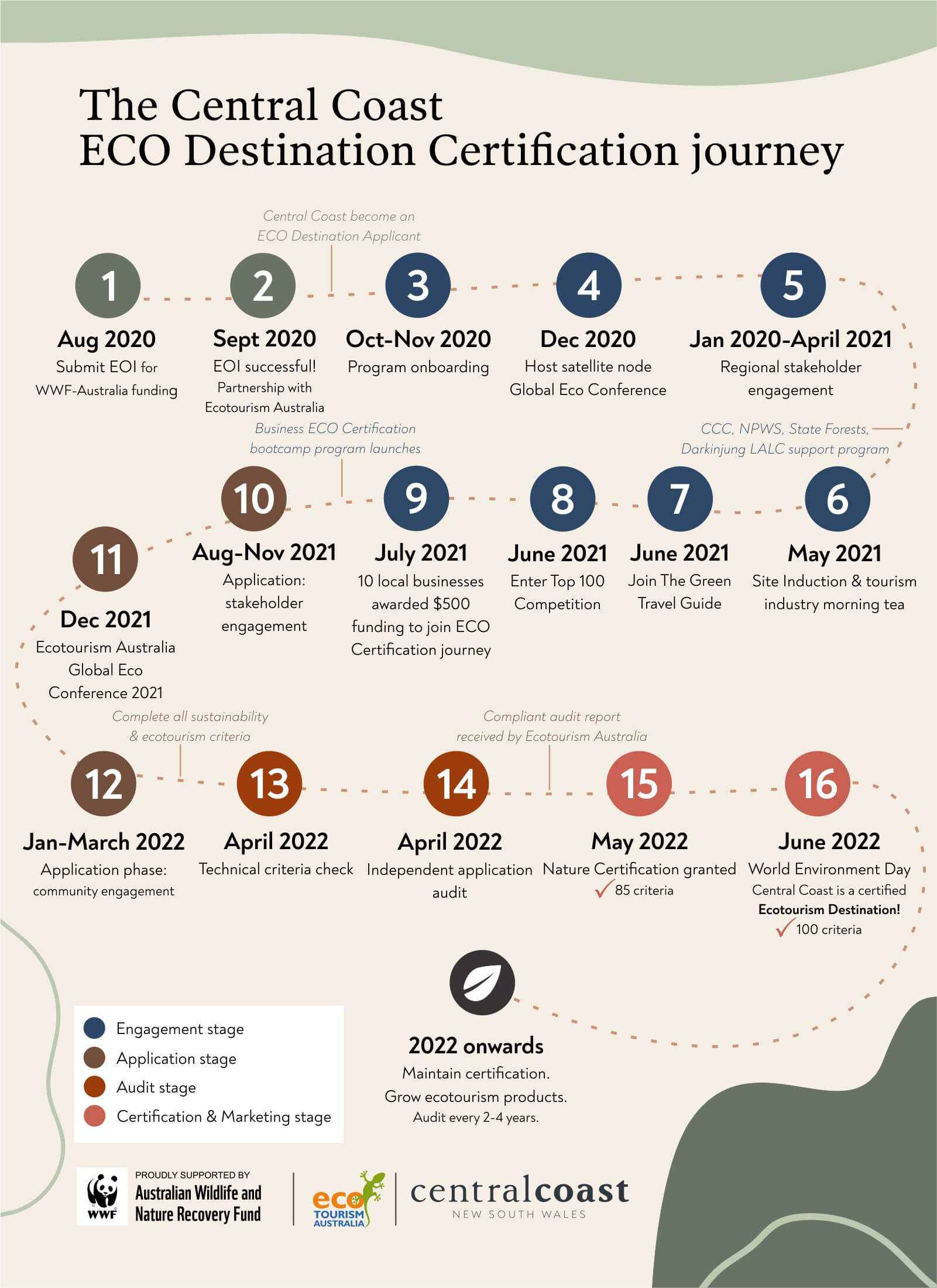 Explore ecotourism on the Coast
The Central Coast is proud to be the home of five ECO Certified tourism operators plus another 10 ECO Certification program applicants currently on their journey. These dedicated businesses are leading the way for our region's ecotourism potential, offering their quality ecotourism product for locals and guests of our region to experience. You can easily explore each of these nature-based businesses below, alongside relevant ecotourism projects in our region.
Gallery