Mardi Gras Month on the Coast
Everyone is invited to embrace a month of inclusive fun, frivolity and creativity as Coastal Twist Arts & Culture festival represents at the 2021 Sydney Gay and Lesbian Mardi Gras Parade…
Right now, we could all benefit with a lot more energy, fun, laughter and pure joy in our lives... so the start of Mardi Gras Month on the Central Coast has arrived at the perfect time. And with one of the world's largest, most loved celebrations just around the corner, we've got a lot to be excited about this month!
The 43rd annual Sydney Gay and Lesbian Mardi Gras Parade unfolds on Saturday 6 March, celebrating Australia's LGBTQI+ pride and diversity at Sydney Cricket Ground. And for the second year running – Coastal Twist Festival will be one of the glowing stars of the show, being bumped up from position 89 last year to now being one of the front floats for 2021 at number 17. Featuring 5,000 glittered-up paraders from a selection of 100 LGBTQI+ community groups across Australia, we're excited to see our vibrant Central Coast region showcased yet again.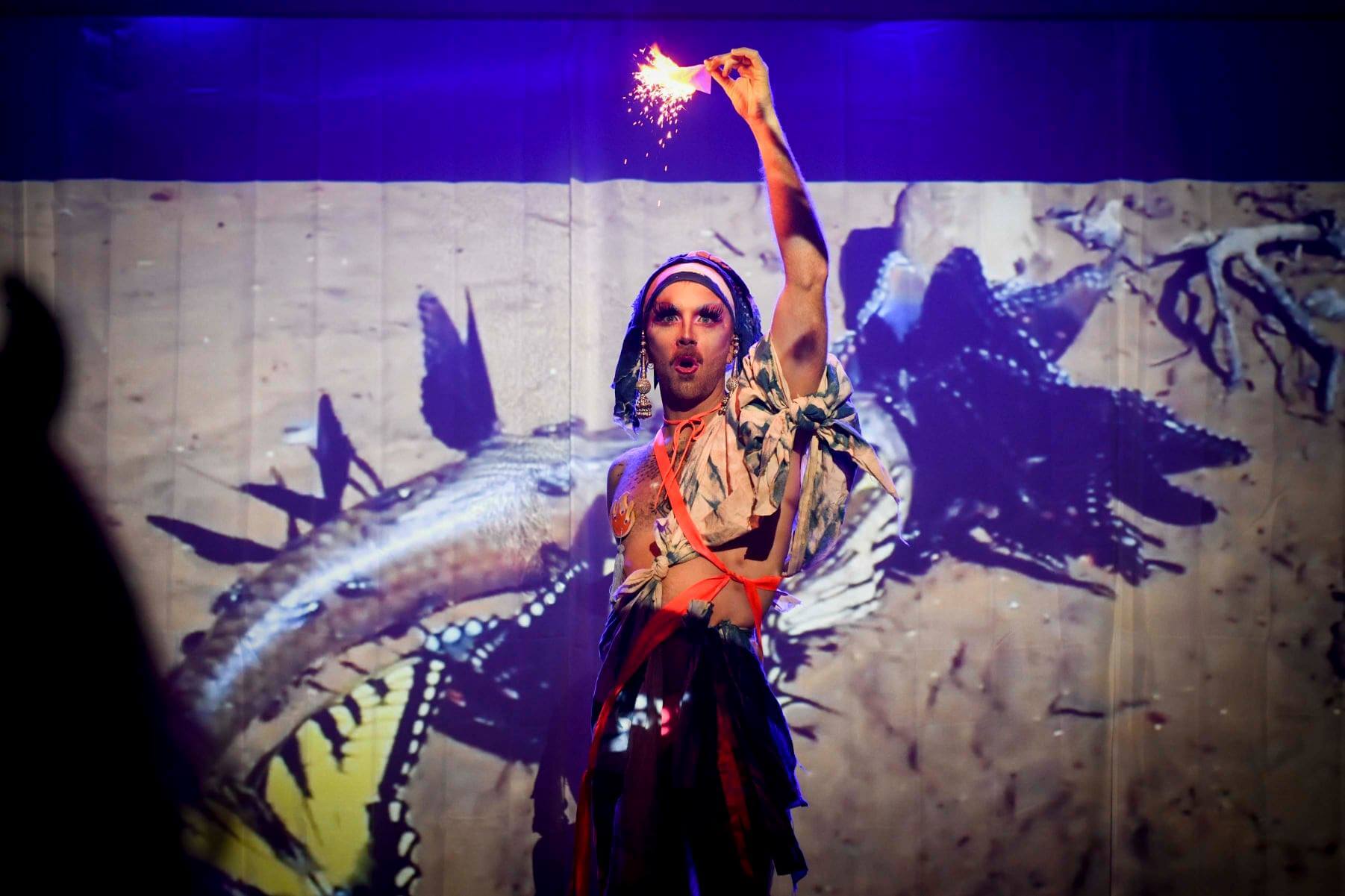 Rise to the occasion
This year's Mardi Gras theme is 'Rise' – a timely message during the past challenging year with droughts, fires, floods and a global pandemic. But the point here is clear and sincere – now is the time to rise again through love, compassion, respect and understanding, and to work together to make the world a better place for all of us. And with March also featuring International Women's Day, there's an ideal opportunity to rise to the occasion.
Juan Iocco, chair of the Central Coast's home for multi-arts and discourse, Naughty Noodle Fun Haus, says,
"The 2021 parade will take inspiration from its past and move away from large floats, focusing instead on the outlandish pageantry of vibrant costumes, puppetry and props that made it such a phenomenon in its earliest years. In a twist of fate, getting back to community roots is one of the good things that's come out of this pandemic.

"The impact of droughts, fires, floods and a global pandemic tested our spirit and resolve. When we rise to the occasion, amazing things happen. We are agents of change. We rise to the challenge of being our true selves, of loving who we love, of discovering our own identities, culture and creativity.

"As the hinterland rolls down to our coastline, the Central Coast creates one of the most amazing coastlines in the world and with that magic as our inspiration our 2021 Mardi Gras float will 'Rise' with the Mardi Gras theme, with a deep dive into our salty, sultry waters.

"We're going to bring all of the fun, glamour, heart, diversity and storytelling from the SCG and shout it loud and proud across Australia and around the world."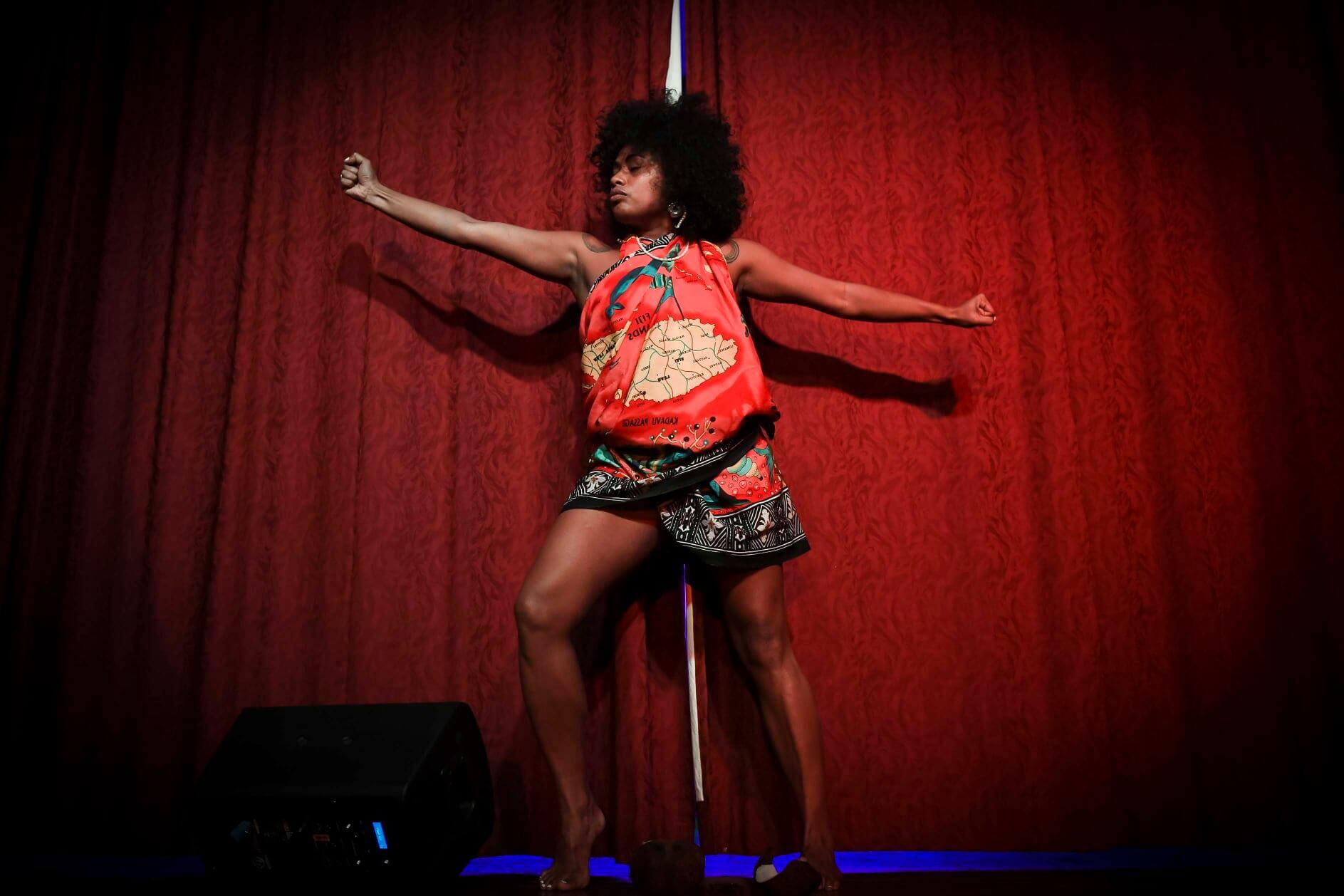 The Central Coast on the world stage
Coastal Twist Festival co-head float designers Shane Milsom and Leigh Rijff both shared their excitement for the Central Coast's involvement in the Sydney Gay and Lesbian Mardi Gras Parade this year, 
"We will come into the SCG and do a big lap, waving cheering and clapping - obviously with social distancing" says Milsom, "Then we will go across to the centre of the field where we will have our 45 seconds of glory as we showcase our Coastal Twist float to the world." 

Rijff adds, "With all the adversity we have had there is going to be people from all around the world watching, some still in lockdown, and just to be able to put that cheer, sparkle and celebrate love, freedom, equality is a wonderful offering."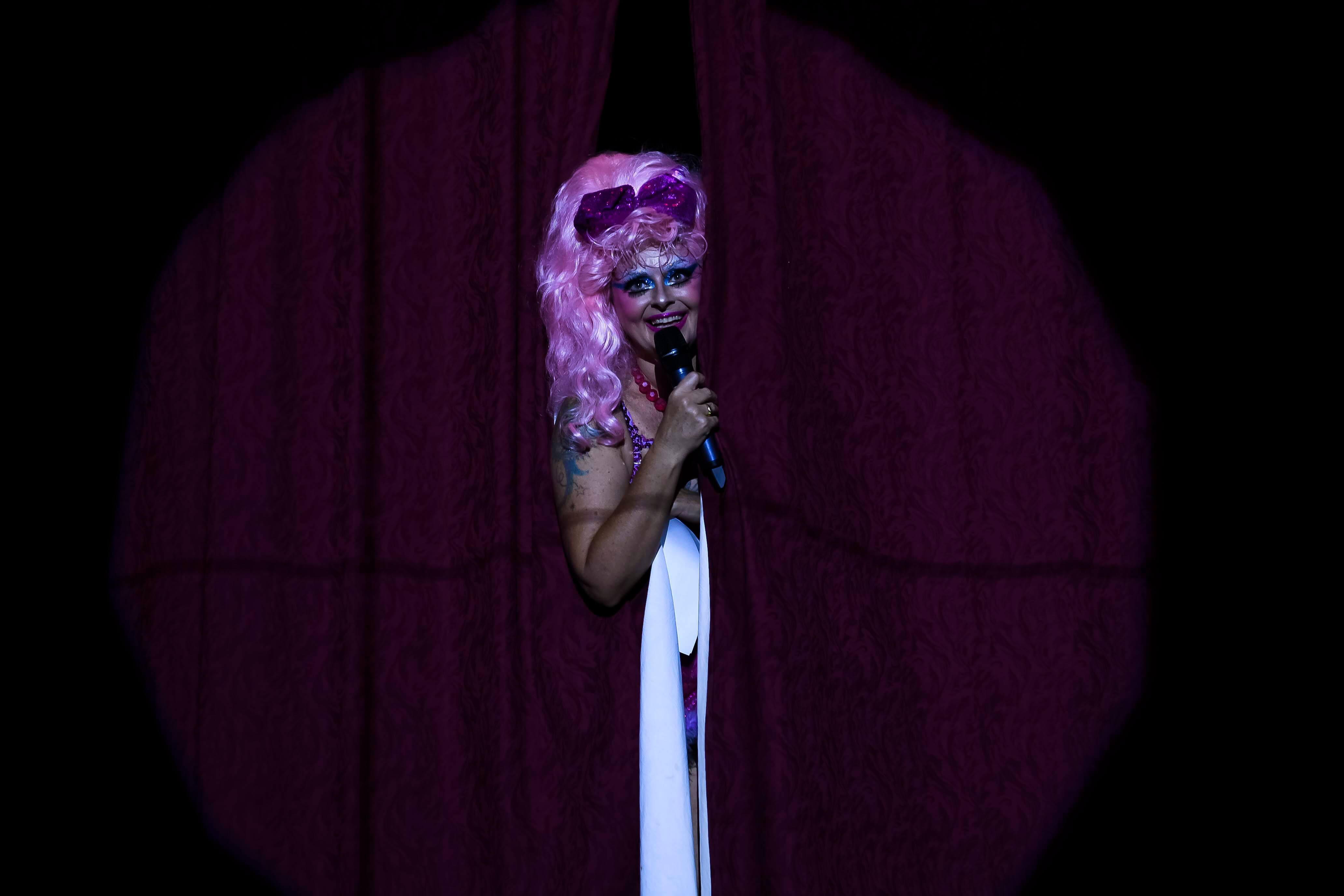 How to get involved in Mardi Gras Month on the Coast
If you are a local resident, or you plan to visit the Central Coast this March, there's a raft of all-inclusive events you can get involved with. Just over one hour north of Sydney, the Coast is a place to come and play by the seaside, be yourself, share creativity, and soak up those chilled Coastie vibes. With a constant stream of events organised by the LGBTIQA+ community throughout March, you can easily embrace what both the Mardi Gras and the Central Coast have in common – freedom!
28 February, 2021
QueerScreen, Naughty Noodle and ACON are celebrating Mardi Gras month on the Central Coast by screening an inspirational selection of the latest short films from Queer filmmakers worldwide. This outdoor event at Ettalong Beach brings a variety of short films in one safe space all sharing the important message of visibility through LGBTIQA+ stories. Alongside the series of shorts, local restaurant The Lucky Bee will be serving up their delicious Vietnamese crispy pancakes.
Catch Coastal Twist in the Sydney Mardi Gras Parade
6 March, 2021
Coastal Twist Festival are making their second star appearance at the Sydney Mardi Gras Parade this year! The Central Coast community will represent on Float #17 this month, a huge leap forward in their float position at last year's event. Spot the incredible Coastal Twist float, designed with the theme 'Rise', inspired by the idea we are all deep-sea creatures rising from the depths. General public tickets for the 2021 Mardi Gras Parade are now exhausted, but you can catch all the energy live in your own home as the parade will be broadcast live via SBS On Demand, with the geo-block removed, making it available to watch around the world!
7 March, 2021
An exciting invitation for you to explore your inner Drag King in a personalised session with Melbourne's Drag King Sexy Galexy. This exclusive one day workshop gifts you with a backstage pass to bring your alter ego to life through creative costuming, makeup, character development – which will ultimately emerge at the Naughty Noodle Fun Haus Drag Showcase at Ettalong Beach. There is zero pressure to perform in this 100% unforgettable experience, and you can even invite your loved ones to share your swagger with at the evening show!
Celebrate International Women's Day
8 March, 2021
This year's International Woman's day theme is 'Women in Leadership' celebrating the great efforts of women and girls worldwide in helping to create a more equal future. Explore locally what businesses are doing to champion women, for example, Pullman Magenta Shores Resort and Mercure Kooindah Waters venues are hosting IWD breakfasts and luncheons this month, with tickets available to prebook online. Today is also a great nudge to simply let the female role models in your life know what they mean to you.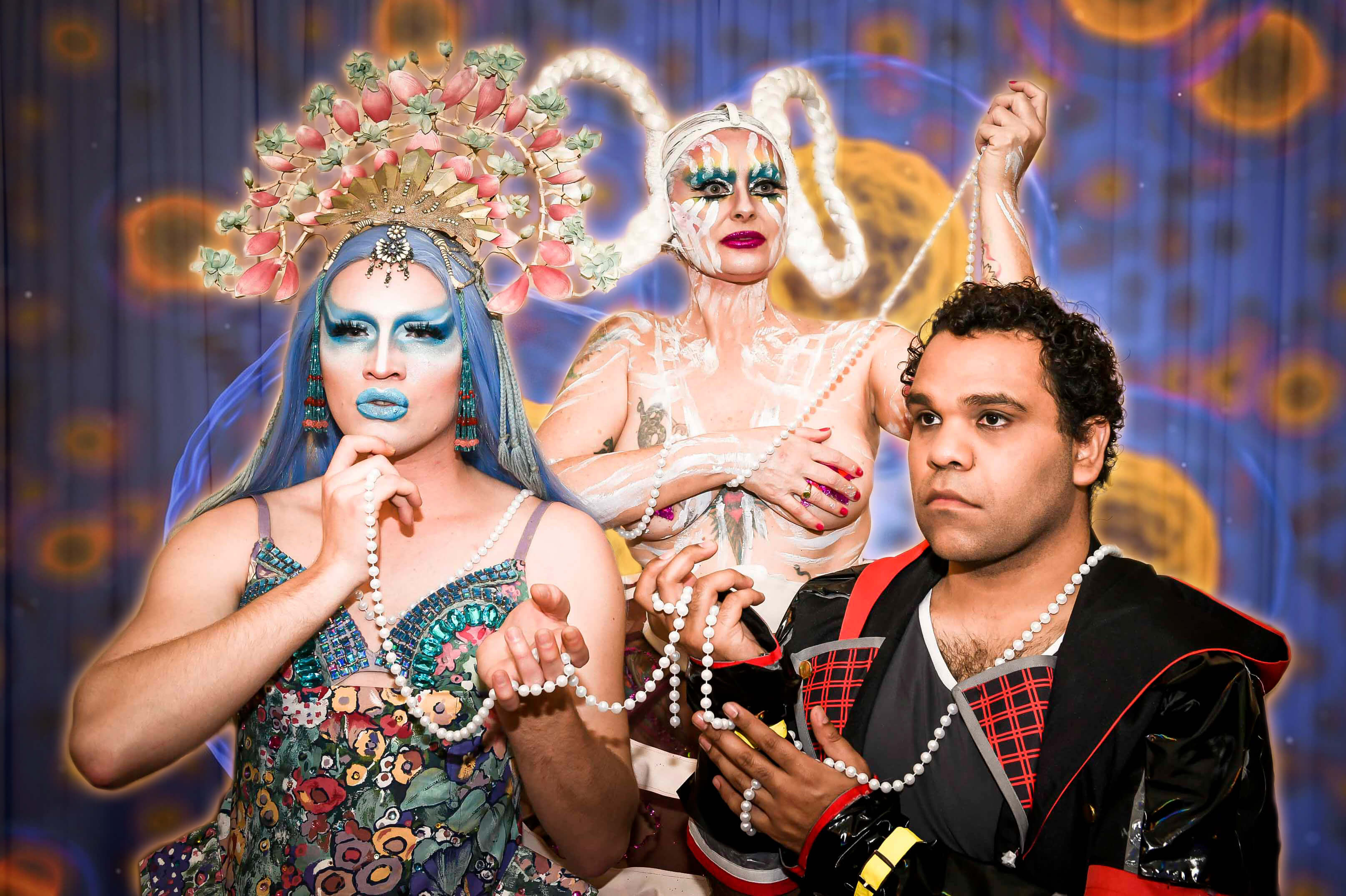 10 - 14 March, 2021
Get involved from the comfort of your own home, with this theatrical digital event hosted by Naughty Noodle Fun Haus. Slipstream is a brand new 60-minute contemporary theatre work created right here on the Central Coast, during COVID-19. The show is now receiving national acclaim after a five night run at Melbourne festival and a Five Star review from the Australian Arts Review. The new work will play as part of the world's second largest fringe festival schedule at the Adelaide Fringe. Created and performed by locals including 2020 NSW Woman of the Year Finalist, Glitta Supernova, along with Neville Williams Boney and Miss Tree, this is a chance to watch experimental storytelling combining Dance, Cabaret, Performance Art & Theatre. Although digital, booking is essential for this scheduled online show.
March 13, 2021
If myth-busting storytelling is your thing, don't miss this enlightening event during Mardi Gras month on the Coast. Featuring a multi-generational line-up of female-identifying artists of all abilities, hand-plucked by Glitta Supernova herself, Rayon Riot III seeks to smash apart stereotypes through Cabaret, Burlesque, Storytelling, Music & Performance Art. As Naughty Noodle says, "grab ya mums, sisters, nannas and let's get matriarchal in a celebration of all thing's woman in all her uniqueness, nerve & talent!" Did we mention supper in included with the show, courtesy of local business Jasmine Greens Kiosk.  
Find out more about what's happening in the LGBTQI+ space during Mardi Gras Month on the Central Coast, visit Naughty Noodle's website.
---
Share the love
How are you celebrating love and inclusivity on the Coast this month? Don't forget – when sharing your Central Coast adventures on social media tag #LoveCentralCoast and mention us on Instagram and Facebook.
Images courtesy of Naughty Noodle Fun Haus, Glitta Supernova, Lisa Haymes Photography.