Virtual trip to the Central Coast: Recce our region
Missing travel? Start planning today by virtually touring some of the best bits of the Central Coast region of New South Wales...
Until we're able to welcome you back again, the Central Coast invites you to explore our stunning region virtually with these unique online experiences for itchy-footed travellers to enjoy safely at home.
Take a casual virtual tour from your tablet, or a modest mooch around our attractions on your mobile. Whether doing a virtual bushwalk of the famous Bouddi Coastal Walk, a quick hit of adrenaline in tree canopies via the lens of a zipliner, or browsing some epic aerial shots of our beaches, you can virtually visit the Central Coast anytime from the comfort of your home.
These ideas are also great to entertain the kiddies, and check what kind of activities and sites grab their interest. We look forward to bringing each of these amazing places to life for you when travel is an option in the not too distant future...
Welcome to Country
Have you explored the Central Coast before, but keen to learn more about our region's cultural heritage? There's a suite of free educational videos available online that will not only introduce you to the Indigenous people of our region, but explore their strong links to our network of waterways, including its edible wonders, middens and history written in shells. Find the Love our Waterways playlist here.
Explore the... 5 Lands Walk
Obliged to cancel their live event this year due to the pandemic, the annual 5 Lands Walk will now be a virtual experience featuring contributions from the artists and musicians of the 5 Lands Walk, our Aboriginal community, a film celebrating our spectacular coastline, and Stories of Place - a special project which pairs 12 stories written by older people with illustrations by 12 school students.⁠ With healing and a sense of community proving even more important during this extended lockdown, the 5 Lands Virtual Experience aims to bring a sense of connection for everyone involved.
The 5 Lands Virtual Experience is set to launch for the weekend of the Spring Equinox - on 25 September 2021. Explore the virtual experience here.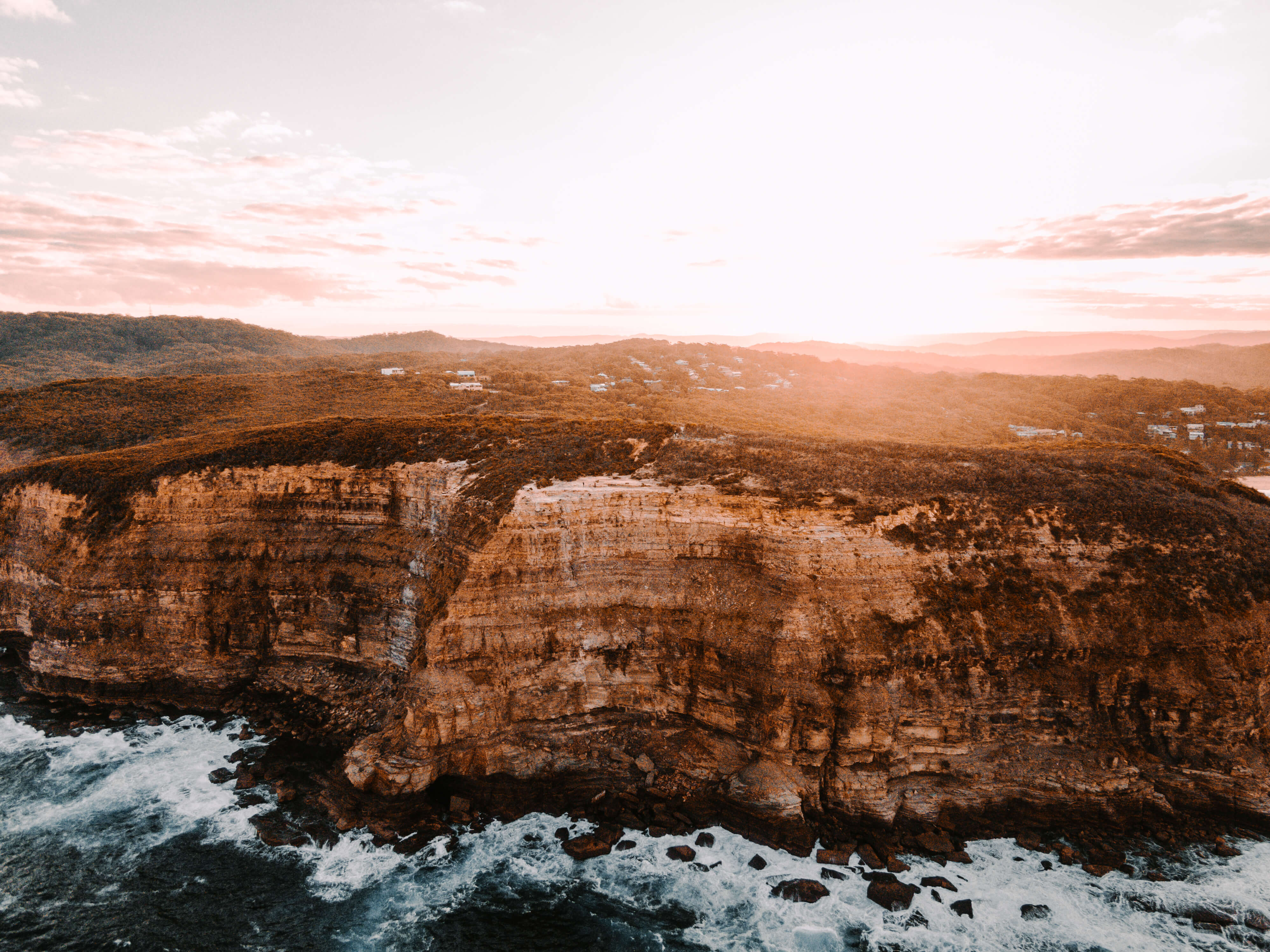 Explore the... whale migration from above
The Central Coast has some of the east coast's best vantage points to witness the annual Humpback whale migration. If you're not able to visit this year and take one of the epic ocean tours to see these guys up close, you can still be captivated by the footage talented local videographers produce during the migration season. Local drone videographers I Fly High have managed to capture an incredible part of the whales' journey - which you can see here. Prepare to be awestruck!
Explore the... icons of the Central Coast
Touring the Norah Head Lighthouse reserve at sunrise in the Central Coast's northern reaches is one of the most iconic things to do in our region. But while we're not able to welcome visitors, we invite you to instead take a virtual glide around the scenic grounds of this historic sister lighthouse to Byron Bay. As the virtual tour is interactive, you can even take a peek inside the traditional Lighthouse Keepers Quarters, which have since been converted into stunning coastal accommodation with arguably some of the best views in the region.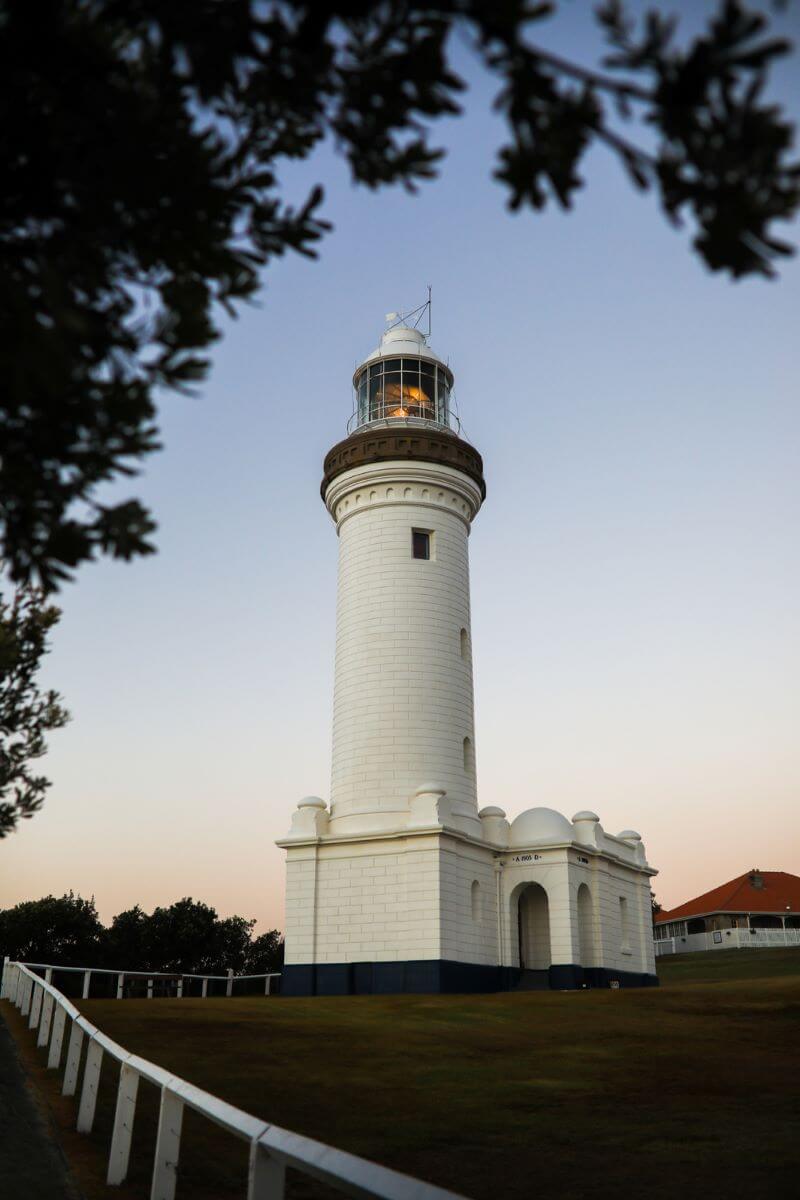 Explore the... national parks & forests
Cyber stroll the Bouddi Coastal Walk to stretch your virtual legs, taking note of the most scenic sections of the walk through Bouddi National Park. The whole walk has actually been captured using Google Maps' Street View (this is an off-the-grid route with no road, cars or buildings), so you get a 360 degree realistic view of the incredible landscape from your lounge room. As this is an 8km one way walk, it's a chance to plan your future trip around the best lookouts and entry points.
When touring the Bouddi Coastal Walk via Google, we highly recommend playing one of these beautiful soundscapes created by NSW Parks & Wildlife Services in the background to really bring the virtual experience to life!
State Forests have also produced a great little taster film of their Central Coast dog-friendly, award-winning site - Strickland State Forest. This attraction is home to a 100+ year old arboretum as well as waterfalls and beautiful flora and fauna. Watch the short film here to be inspired!
Explore the... Central Coast from above
If you need inspiration of where to visit and explore along our coastline, you'll find some incredible bird's eye view tours of the Central Coast courtesy of talented drone photographers and videographers. A good place to start is browsing Central Coast Drones extensive gallery of locations - from Blue Bay to Budgewoi, Long Jetty to Lion Island! Their collection of shots  capture the immense natural beauty of the Central Coast region, plus you can easily purchase a favourite print of your own to bring the outside in during lockdown.
Other exceptional snapshots of the Central Coast include...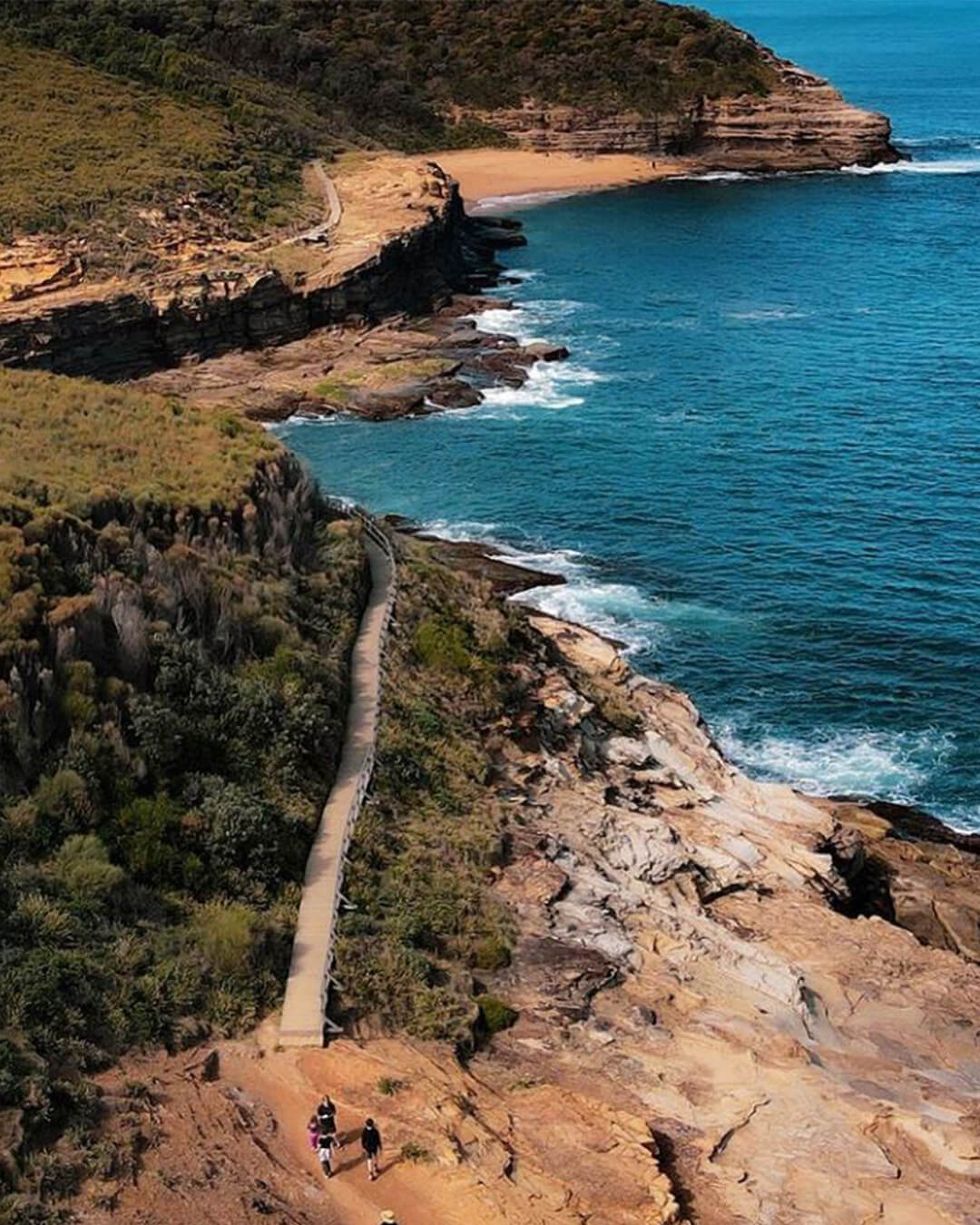 Image: Courtesy of @jagdrone via Instagram
Explore the... incredible beaches
Take a virtual trip to our patrolled beaches across the Central Coast. Coastal Watch Surf Cams have a live feed direct from some of the summer's most popular beaches including Terrigal, Avoca and Umina. Find a sunny spot at home and take in the stunning coastal views of the Central Coast on your laptop, with these vistas making a calming and easy backdrop while you work from home and dream about that summer escape on the horizon. Have you checked out our Ultimate Central Coast Beaches Guide in prep for summer yet? There's your homework.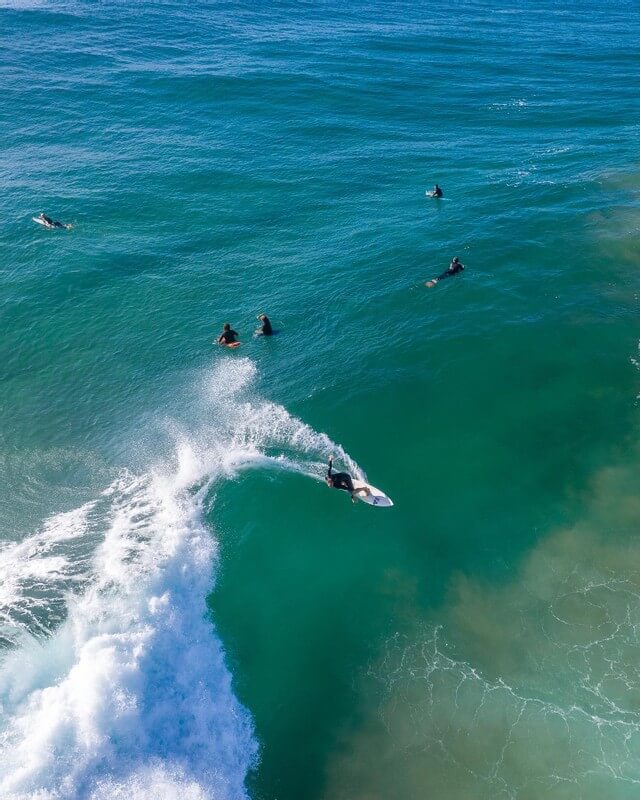 Image: Courtesy of @centralcoast_drones via Instagram
Explore the... peak of NSW holiday wanderlust
We're all aching for a break, but this latest video of Central Coast luxury accommodation, Bells at Killcare Boutique Hotel, Restaurant & Spa, takes the cake. Perched atop Killcare Heights, just 90 minutes north of Sydney (or even closer by ferry from Palm Beach), this is the stuff of staycation dreaming. With their onsite restaurant headed up by celebrated chef Sean Connolly, and a day spa imbued with Hampton's elegance, this is inspiration for planning your unforgettable escape to the Central Coast. 
Explore the... world's longest rollercoaster zip line 
Watch some high voltage GoPro footage of the Tree Top Crazy Rider tucked away in Ourimbah State Forest and feel like you're zipping through the trees, not sitting on the couch. Again, complement this with the best heavy metal or dance anthem you can find on your playlist and chuck this activity on your Central Coast bucket list!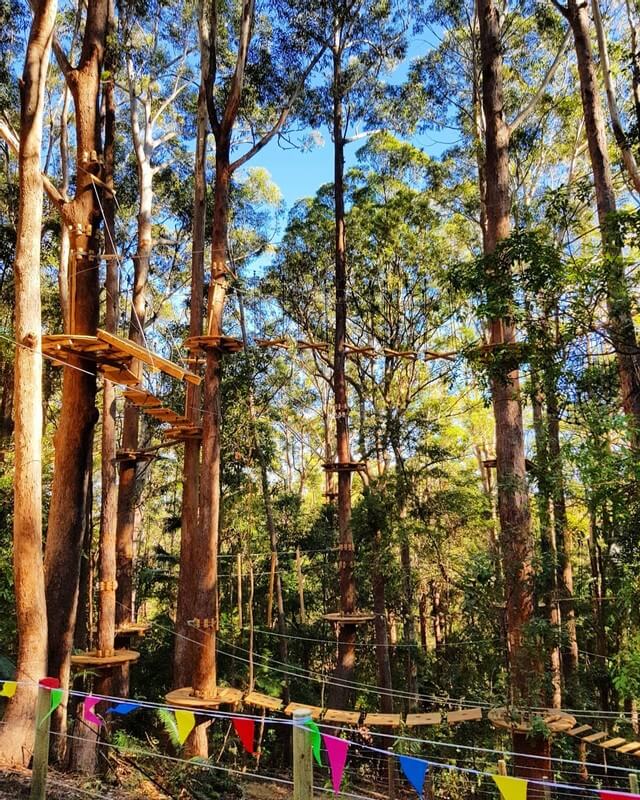 Image: Courtesy of @woopibackpackers via Instagram
Share the love
Got a fresh addition for a virtual visit to the Central Coast? We'd love to hear it – simply get in touch here with a few lines about your idea, or jump on our radar by creating a free Central Coast business or event listing here.
Don't forget – when sharing your experiences on the Central Coast, tag #LoveCentralCoast and mention us on Instagram and Facebook to be featured.