Love Local Guide: Food and Drink – Cafes, restaurants and ready-meals
Many local Central Coast businesses need your support, now more than ever.
Many favourite local eateries are still open for your foodie needs! They are savvily navigating the latest rules to continue serving their loyal customers, embracing contactless pickup and delivery, and offering daily 'pick-me-up' menus online.
The Central Coast has a growing community of innovative food and drink businesses, all available right here on our doorstep… So, what if you could get their goods to go?
That's the silver lining of our latest lockdown: a chance to indulge in tasty food while supporting your local small businesses. Simply order contactless takeaway in store, online or over the phone from some of your nearby brunch cafes and fancy gourmet restaurants to become a legend that supports local when it's needed most. 
This latest Love Local Guide: Food and Drink - Restaurants and cafes is your chance to support a range of wonderful eateries across the Central Coast as we all ride out this latest wave from home with positivity and one giant air hug. 
How to support local with our Love Local Guides:
Follow us on Instagram @LoveCentralCoastNSW and Facebook @LoveCentralCoast 
Share awesome local initiatives you spot during lockdown by tagging #LoveCentralCoast
If you're a local business – DM us to be featured, or tag us in your posts. 
Buy local. Support local. Love local. #LoveCentralCoast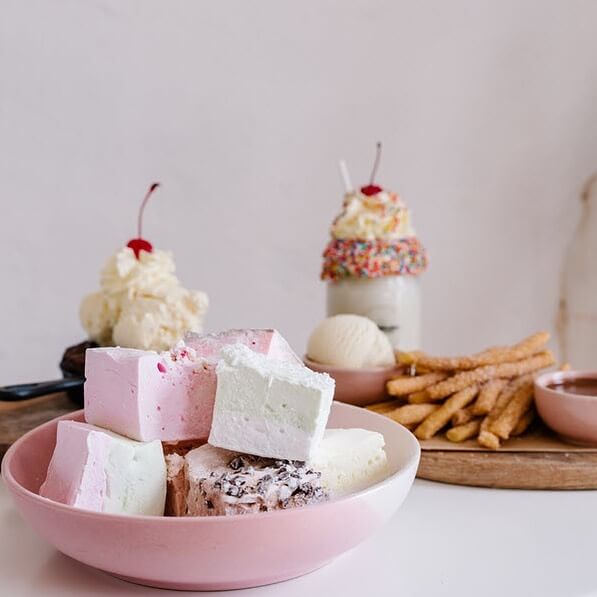 Cafes & coffee & sweet treats
Budgewoi
Budgeecafe is open for takeaway or online orders for home delivery in the area.  
Norah Head 
The General Store Norah Head are offering their complete menu as takeaway. Call ahead to order. 
Toukley
Fade Nation on the Main Road has all your favourite 'grab and go' options available.  
Rise Mofo in addition to their takeaway menu, the guys at Rise are slinging essentials like eggs, bread and milk available for purchase in their hole-in-the-window cafe.
Mexicoast Cantina have a fantastic selection of daily lockdown specials available.
Blackfinn Espresso are freshly opened this year and open 7 days a week for your coffee fix. 
Charmhaven
The Secret Cafe Charmhaven have you covered this lockdown, with their whole menu available as takeaway along with daily specials. 
The Lavender Goat are creating delicious lockdown burgers, shakes and loaded cookies to go.
Wyong
Duck Duck Moose Open 6am-2pm in Wyong for takeaways and their website is fully equipped for ordering.
The Marshmallow Co are offering immense sweet treat pick me ups.
Glee Coffee, located in the historic Chapman Building in Wyong's centre, is open early every day to fuel your caffeine cravings with fresh takeaway food and coffee - including roasted beans by the bag.
Daily Dough Co delivering your favourite doughie treats to your doorstep to fulfil your inner Homer. 
Wyong Milk Factory Tavern are offering free delivery on all orders within 10km radius.
The Entrance
Cold Rock Ice Creamery open from 11am daily with home delivery available. 
Long Jetty, Toowoon Bay, Shelly Beach & Bateau Bay 
Bay Organics in Toowoon Bay are preparing their smoothie bowls, juices and healthy dishes now for takeaway. 
The Glass Onion Society in Long Jetty are still serving their local-favourites, for home delivery and takeaway with phone orders available. 
Green Tangerine in Long Jetty are pumping out their full menu for takeaway.
Bateau Bay Beach Cafe are open, if you prefer you can phone or text your orders through.
Cafe Mocha in Bateau Bay have been busy baking up delicious sweets to get you through lockdown, perfect before exploring the Wyrrabalong National Park walking trail. 
Belle & Co at Long Jetty still open for takeaways Tuesday to Sunday.
Erina & Erina Heights
New Heights Cafe sits right opposite Erina Heights' local shopping outlet, green grocer and cellar, so grab a coffee when popping out for essentials.
Salt Pig Deli are takeaway experts by now, skilled since Lockdown 1.0 at preparing gourmet lunchboxes, sandwiches, toasties and first class pastries to go.
The Tame Fox is a local favourite for families shopping at Erina Fair in need of a hot drink, some hearty brunch food and tasty takeaway options for the little foxes.
Glee Coffee at Erina Heights are firing away the espresso machine and cooking up their famed brunch menu for pitstop pick-me-ups.
The Shed inside Erina Fair Shopping Centre you'll find this trusty coffee stop for when you pop in for essentials.
Terrigal & Wamberal
Ocean Haus at Terrigal  are still slinging takeaway brekky goods and coffees to their beachside customers.
Bellyfish Cafe Terrigal is one of the areas longest standing cafes and will power the community through with fresh takeaway options, perfect for a post beach walk stop.
Lagune Artisan Pizza Co in Wamberal offer authentic woodfired takeaway pizza. 
Parklife Pop-Up in Terrigal is whipping up daily menu items like pastas, breads, muffins, and of course coffee - delivered to your car. Phone ahead and they will drop to your vehicle. 
The Village Emporium at Wamberal is offering takeaway, with orders made by calling ahead to pre-order or via their app (details on their website). 
Juice Junkie in Terrigal is offering power-packed fresh cold-pressed juices ready for takeaway. 
Malibu Cafe open and trading for takeway. 
Cove Cafe Kiosk open every day from 7am.
Chop 'n Grind serving all your cheesy, loaded favourites as a takeaway menu - show these guys some support as they only JUST reopened pre lockdown after suffering a devastating fire!
Sal & Co in Wamberal are open 7 days for takeaway - because big burgers and tasty food is essential!
Terrigal Ice Creamery have delicious family sized 'stay home' packs available.
Avoca Beach & Kincumber
Looloos Coffee Warehouse in Kincumber are open for regular trading hours, but serving takeaway only.
Kincumber Post Cafe are offering takeaway and baking pies daily available till all sold out.
Treetops Café offering takeaway coffee and treats, call through your order with contactless collection via drive through reception   
The Social Junction at Avoca is open early mornings from 6am to fuel your day with quality coffee and food.
Becker & Co are offering takeaway business as usual. 
Like Minds offering takeaway menu during lockdown.
Copacabana
Burnt Honey Bakery @ Copacabana are offering their incredible pastries to go and delicious filter coffee ONLY to stay true to their zero single-use plastic commitment.
Gosford, West Gosford & East Gosford
Legend Coffee & Culture @ West Gosford
Ooomph at East Gosford has gone takeaway, with coffee, sweet and savouries. Call ahead to order. Also check in with their pastry powerhouse Bouffant for fluffy pick me ups in more ways than one.
Fahrenheit Cafe offering full takeaway cafe menu, featuring a special appearance from the F220 Smokehouse.  
Sweet Caroline offering full takeaway and a cheeky takeaway cocktail menu - watch their socials for special deals (including free puppacinos for dog walkers who pop in!)
Woy Woy
The Link and Pin offering their full menu to go or call ahead to order.
Espresso Martine offering takeaway cafe treats - skip the queue and order ahead. 
Hardys Bay & Killcare
Bells at Killcare has a special bakery open 7 days from 7am for grabbing freshly baked bread, coffee to go, sweet pastry treats and pantry staples (don't forget to soak up that epic view from Marie Byles Lookout when passing by).
The Fat Goose Cafe down in Hardys Bay is a great stop for fresh cafe goods, preserves, incredible pie flavours and cured meats, cheeses and foodie platter essentials. 
Ettalong & Umina
Coast 175 are a reliable coastal cafe on Ocean Beach Road with essential grocery items available on their shelves too.
Lords of Pour are the coffee brewing kings of this corner of the Coast, with their regular menu available as takeaway, ideal if you're exercising along the Esplanade.
La Taco have launched their Mexican cantina in Ettalong, open for takeaways from 5pm, look out for deals on Taco Tuesdays!
Los Muchachos Mexican is a newly opened street food truck in Umina Beach - ready for your takeaway and delivery needs via their online ordering service.
The Centred Cafe part of the lovely Centred Ceramics clay collective
Inner Glow Goodness are offering their cold-pressed juices and nourish boxes delivered straight to your door, or from their Ettalong kiosk. 
Sasa Street Food still trading during lockdown Thursday to Sunday, selling gorgeous authentic sourdough from 8am to 2pm.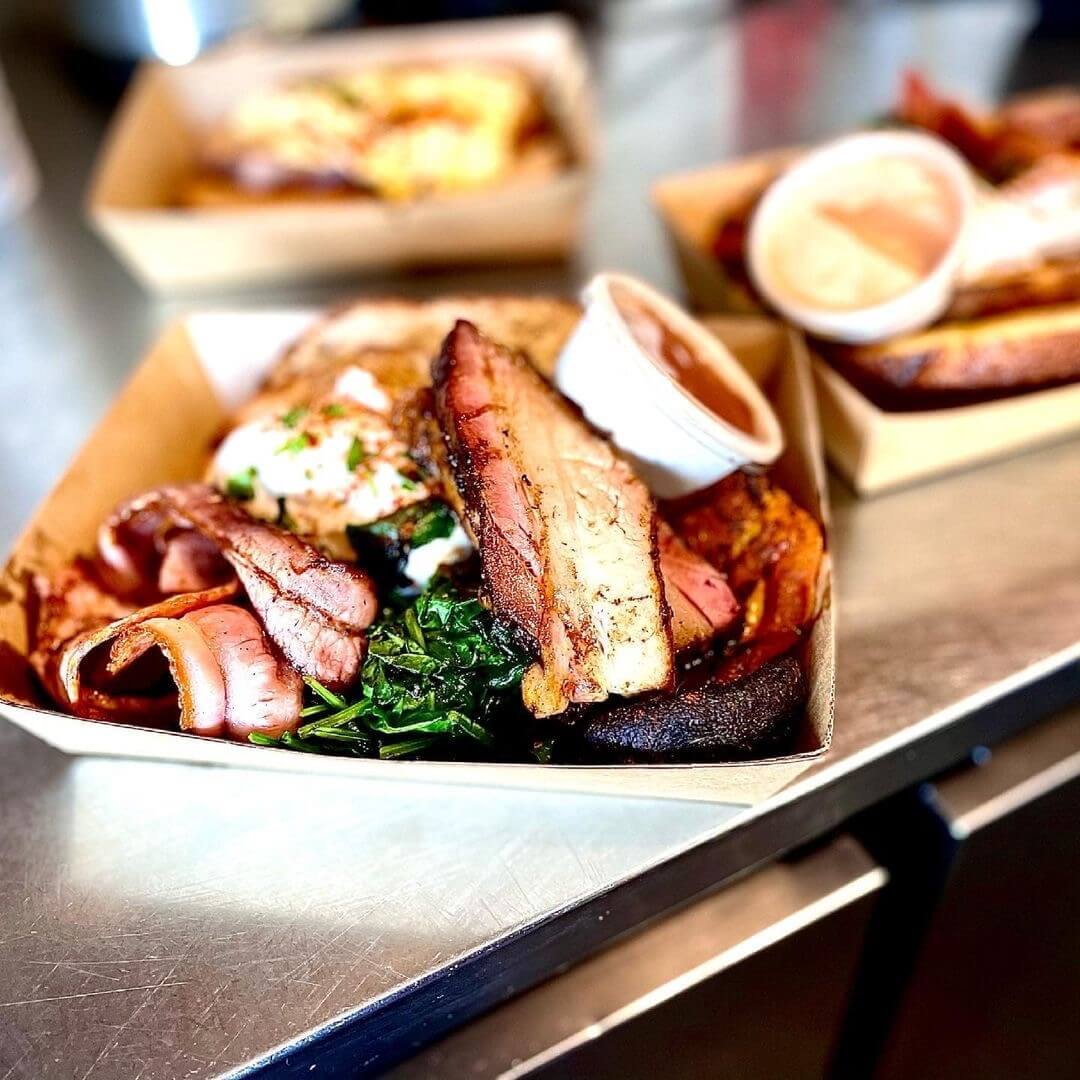 Restaurants 
Budgewoi
Wyong
The Entrance, The Entrance North & Magenta
The Waters Edge Seafood Restaurant 
Shallows Bar @Magenta Shores
Long Jetty, Toowoon Bay, Shelly Beach & Bateau Bay
3 Peppers @ Bateau Bay
Yasaka Japanese Dining @Long Jetty
Erina & Erina Heights
Terrigal & Wamberal
Il Toscano open 7 days for takeaway from 5pm to 8pm until end of lockdown.
Suq is adapting with a fancy enjoy at home menu courtesy of its world class chef.
Rhonda's is now offering takeaway and delivery options of their much-loved pizzas. 
Pocket Bar open for takeaway and delivery within 5km radius of Terrigal on Friday at Saturday with 15%.
Chop N Grind the beloved (recently reopened) Terrigal burger joint.
Yellowtail Restaurant... just because we're in lockdown doesn't mean we can't enjoy a little luxury from 5 star restaurants. Takeaway available and 'Lockdown Luxury' packs. 
L'isle de France offering takeaway every day from 5:30-7:30pm, order online.   
Avoca
Saltwater Bar and Bistro at Avoca Beach Hotel is now offering takeaway lunch and dinner 7 days a week, contactless pick up available via the drive through bottle shop.
Gosford
Pinocchio's Wine & Pizza in Gosford is now offering takeaway pizza, pasta, arancini and wine - straight to your door.
Copacabana
Hardys Bay
The Lucky Bee at Hardy's Bay is now offering takeaway options of their Asian street-food menu, plus jars of their loved Thai Green Curry ready to serve at home.
Ettalong, Umina & Woy Woy
Osteria il Coccia now offering takeaway 7 days a week from 5pm to 8 pm.
Woy Woy Fisherman's Wharf is take away cooked and fresh seafood (plus booze) all through lockdown, 7 days a week. Fresh seafood is available for delivery, please see their website for fresh details.
Tropicana Social Club (also known as Tropicana Pizza Pizza) at Woy Woy is now offering takeaway and delivery options of their much-loved pizzas. 
Patonga
The Boathouse Hotel Patonga in the southern tip of the Coast is open for takeaway from 7am - 8pm daily. Pick up available and delivery to select areas is also an option. And the views while you wait for your order - breathtaking.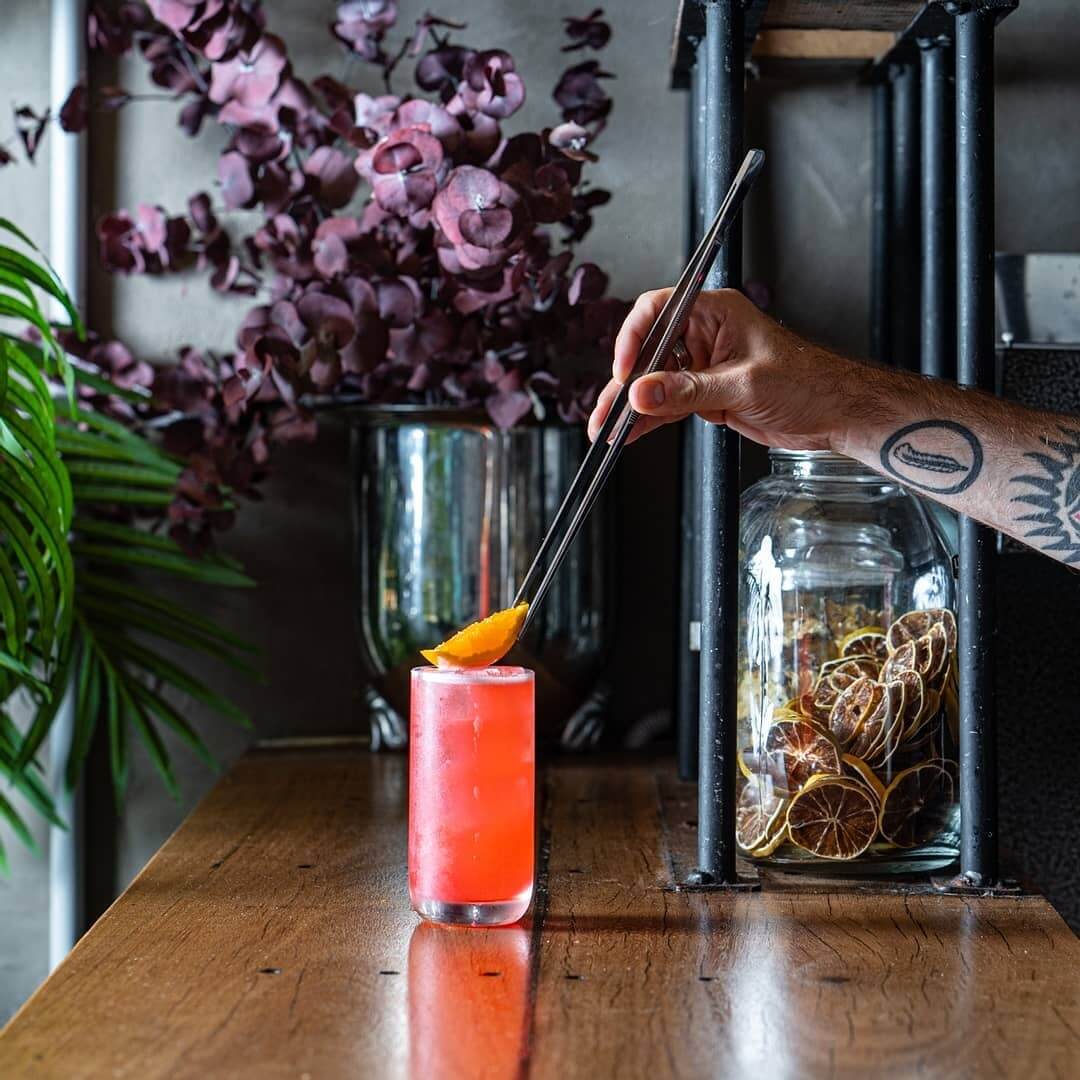 Drinks
Onyx Coffee Spirits are lightening the lock down mood with a few deals to keep you happily caffeinated in the home 
Long Jetty, Toowoon Bay, Shelly Beach & Bateau Bay 
Upstairs Wines are offering same day delivery from Long Jetty to Woy Woy, Mon-Fri, for all wine + craft beer + spirits orders placed before 12pm.
B_Blaire Wines order online for contactless delivery from this newly launched boutique wine retailer.
Erina & Erina Heights
Distillery Botanica Gin is essential, therefore Distillery Botanica is open usual times of Wednesday - Sunday 10am - 5pm.⁠⁠
Six String Brewing at Erina are taking your craft beer orders online, with pick up and local delivery options and plenty of new additions to sample at home. 
Terrigal
Pocket Bar are offering take home cocktail specials with delivery to some areas.
Ettalong
Bar Toto are open for take away and delivery Friday and Saturday 4pm - 8pm.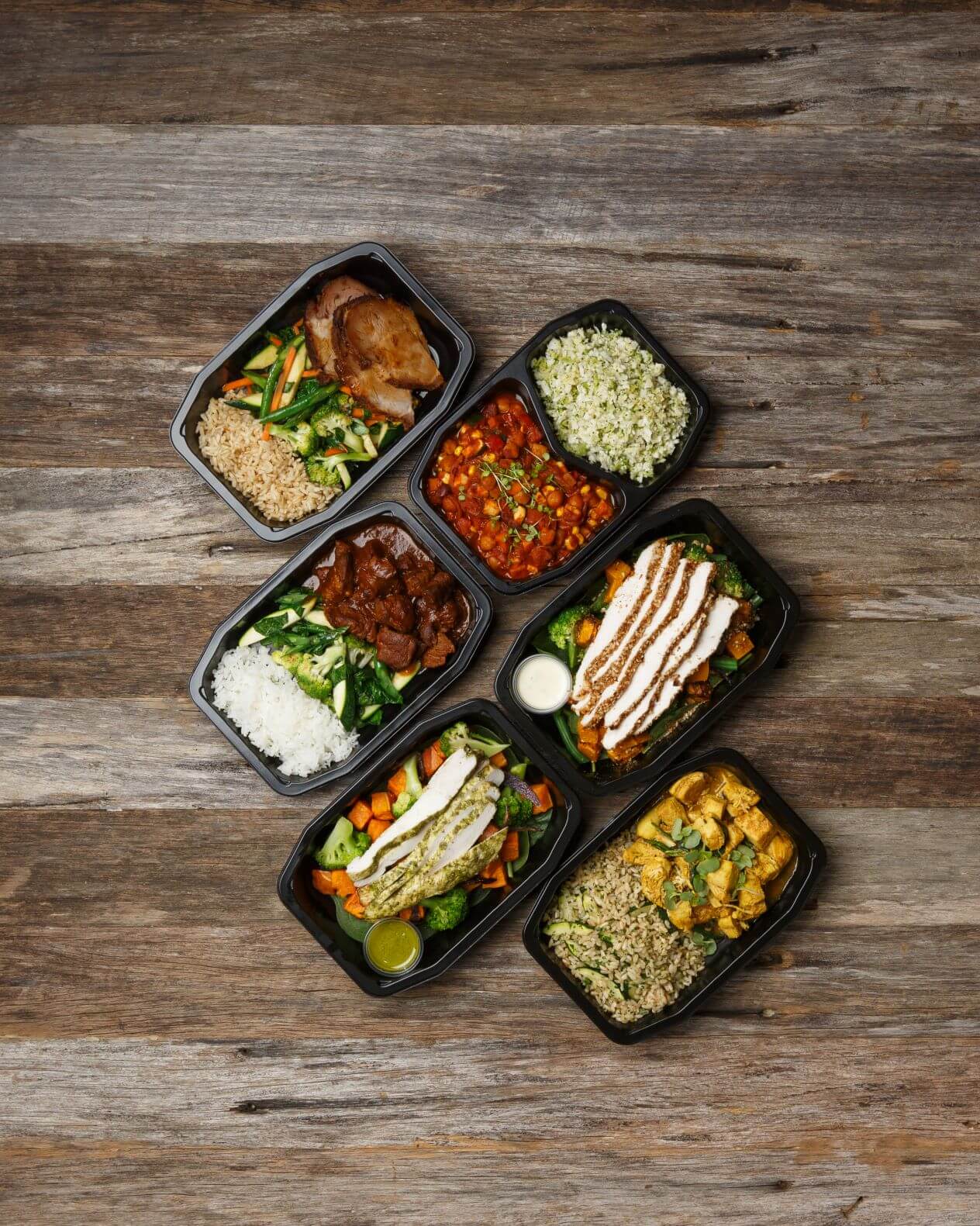 Ready meals & pantry essentials
Hinterland produce
La Tartine is the loved local bread brand operating from their Somersby base with weekly bakery door opening times.
Wyong Milk Factory sell Little Creek Cheese, Daily Dough Co, doughnuts, LUka Chocolates and more.
Erina & Erina Heights
Bamvino Pizza & Wine Deli have make your own hamper options.
Salt Pig Deli have a selection of deli goods, European cheeses and cured meats, freshly made bread and pastries that can all be made up in packs to suit your taste.
Killarney Vale
Moobi Valley heat and eat meals created by Chef Phil Davenport. Using the finest quality proteins, fresh produce and small batch cooking, you will enjoy Chef created cuisine in your own home. 
Woy Woy
Young Barons @ Woy Woy do the best authentic tiramisu you could experience this corner of the Coast, alongside many other homemade Italian pantry items.
Order online
Nourished Herbivore provide plant-based ready meals, delivered to homes around the Central Coast. 
Activate Foods create home-cooked nutritious meals to go, right here on the Central Coast.
Soul Foods is a one-stop shop for foodies with intolerances, including jams, chutneys, dressings and sauces. Order direct.
---
Remember to call ahead, visit the website, or check social media posts for each of these business' latest menu items and opening times. 
We will be updating this list regularly, but please also check in with your own favourite local businesses, as there are many more cafes, restaurants and online producers across the Central Coast offering tasty takeaway and delivery options right now.
Share the love
Got a suggestion or fresh addition for our Love Local Guides? We'd love to hear it – simply get in touch here with a few lines about your idea.
If you're a Central Coast business, you can also jump on our local radar by creating a free Central Coast business or event listing on our website here.
When supporting or sharing your love for local on the Central Coast, tag #LoveCentralCoast and mention us on Instagram and Facebook.
Buy local. Support local. Love local. #LoveCentralCoast