5 Exotic local experiences to calm your wanderlust
No international holidays – no worries. Calm your wanderlust in the meantime with these vacation-inspired experiences on the NSW Central Coast.
While Australia is temporarily cut off from the wider world, we've been forced to think creatively about the way we travel this year. Now is the best time to explore our own backyards better, or calm our itchy feet with the balm of an exotic staycation!
If you're seeking out new experiences in New South Wales to replace an exotic annual overseas vacation, we've found some absolute gems on the Central Coast to inspire your weekend wanderlust…
Tour your tastebuds through Italy & France
If you were planning a culinary tour of Europe this year, we have several delicious alternatives waiting for you to experience across the Central Coast.
Swap the sweeping lilac lavender fields of Provence for the vibrant orange orchards of the Central Coast hinterland. Visit Pick your Own Oranges at Dooralong on the last two November weekends, when their Valencia oranges are ripe for a-plucking. This is just one of many Gram-worthy harvests you can get involved with throughout the year, and is a great interactive experience for the little ones. As this is a working farm, ensure you plan your trip and check their opening times first.
To pretend you're sipping an Aperol Spritz in a sunny Venetian courtyard, take a trip to the kitschy 'Venice of the Central Coast' – Galleria Ettalong – and book a tavolo at Osteria il Coccia. For a proper gastronomic Italian experience, sit at the Chef's Table and Nicola will tour you through a 5-course menu led by his 'farm to flame' philosophy. Meanwhile his French-born partner Alex will guide you through premium Italian and French vino from Naples to Beaujolais and The Rhone Valley.
Move your foodie travels to the north of the Coast with a local favourite in Wyong - Osteria a'Mano, headed up by Chef Paolo and his Italian team. Experience flavours from all corners of Italy, including their grissini, home-made gnocchi and desserts. Their deli is ideal for taking a slice of Europe home with you. As they say, Viva l'Italia, viva l'Australia!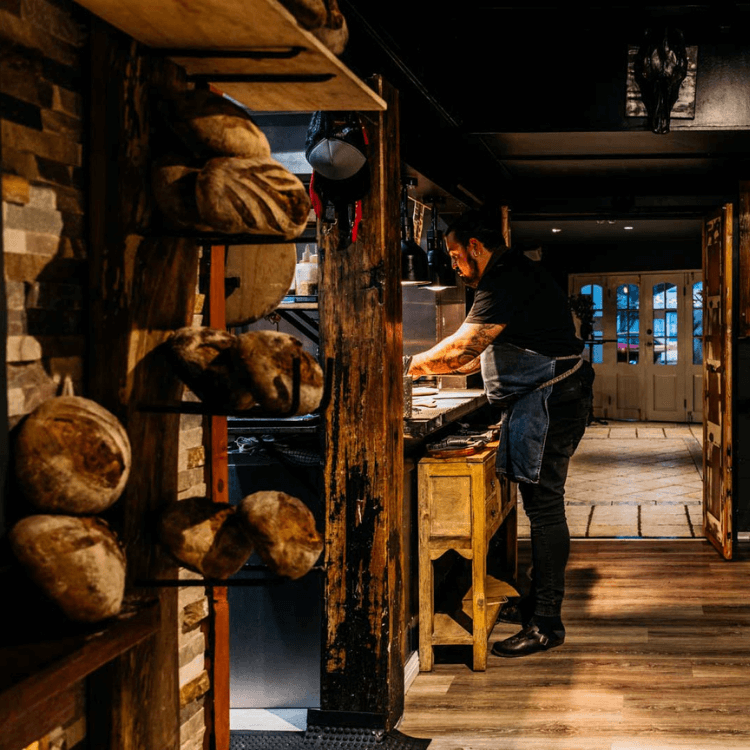 Visit the Great Barrier Reef via Terrigal
If you planned to visit the Great Barrier Reef off the coast of Queensland, or take a luxury tour of the Whitsunday Islands, it may soon be possible to cross the border again. But in the meantime, don't miss spending summer exploring the ocean – you can easily organise a local NSW alternative.
The Central Coast offers 87km of stunning coastline, with sections of this marine paradise magnificently equipped for snorkelling or scuba diving. For example, did you know just off the coast of Terrigal, 32 metres deep, sits a shipwreck – the ex-HMAS Adelaide – which has been transformed into an artificial reef and world-class dive attraction? Home to a healthy marine community of rays, fish and octopus, you can book a personal diving trip to the shipwreck with local tour operator, Pro-Dive Central Coast. This could be just the thing to replace visiting those crowded Queensland reefs this summer.
A family-friendly alternative is to drop by the recently refurbished, eco-certified Central Coast Marine Discovery Centre, also at Terrigal, where the kids can explore, learn and interact with the world under the waves. They can paint a sea creature, build a whale or make a turtle while you grab a cuppa from Parklife Coffee next door.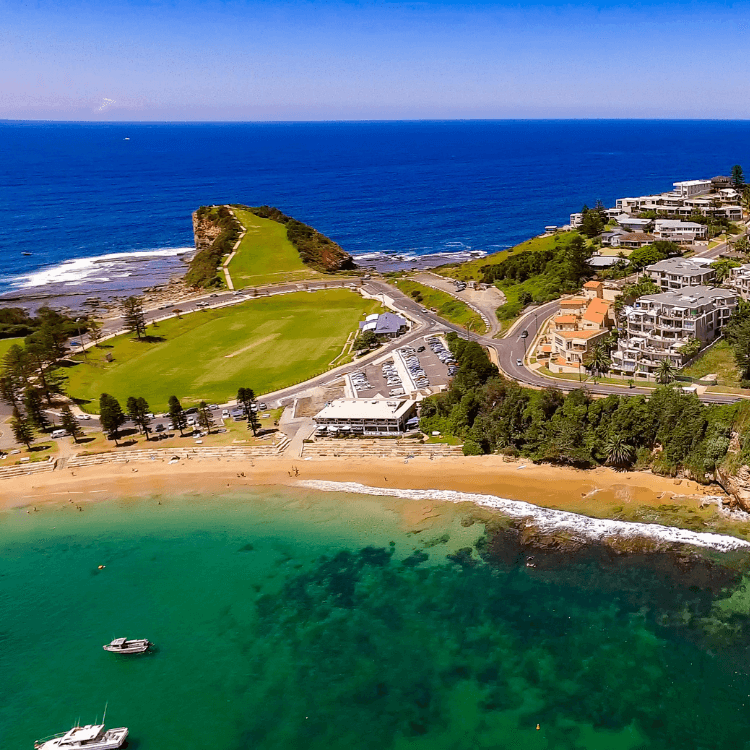 Take a stroll around Tokyo
Edogawa is a city just outside Tokyo in Japan, with temples, riverside gardens and scenic parks to explore. As it's not exactly on the flight menu from Sydney at the moment, we've got an alternative right in the heart of the Central Coast. Beside Caroline Bay in East Gosford, there exists a living replica of the beautiful scenery found in this part of Japan. Designed for strolling, Edogawa Commemorative Garden is a traditional 'shuyu' style garden connected to the Gosford Regional Gallery - and it's completely free to explore. You can also bring your kids on this faux trip to Tokyo, with $2 bags of fish food available to feed the many friendly koi fish hanging out in the pond.
If it's a foodie visit to Japan you crave, the Coast is fortunate to have several tasty options, including dine in at Yume Modern Japanese at Fountain Plaza Erina, and the newly opened Yasaka Japanese Dining at Long Jetty, bringing quality Ramen to the region for lunch and evening sessions.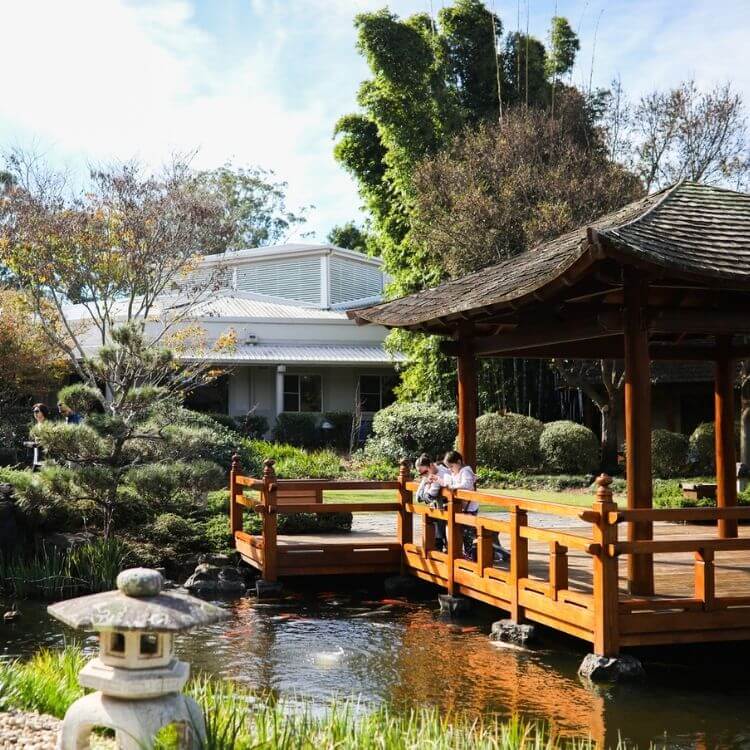 Soak up Bali's island vibes
Many Aussies usually choose to travel to the luscious island of Bali for their summer holiday, but with international borders closed it's best to look on the bright side. Not only are you saving the air fare, air miles and therefore reducing your annual carbon footprint, you can also support local with an "island life" staycation to the Central Coast!
Replace the rainforests and rice paddies of Obud with a trip to Bamboo Buddha tucked away in Holgate on the Coast. Set in a serene Bali-style garden, this tranquil café serves vegan and vegetarian food alongside artworks, yoga and wellness classes. It's the perfect spot for long overdue catch ups with good mates, or some solo soul searching within a tropical oasis.
Enhance your exotic experience with one of Bali's most famous exports – the smoothie bowl – enjoyed at Bowlarama hubs in Long Jetty and Kincumber South. Owners Scott and Elle launched the Central Coast's first 'bowl bar' business, with a menu inspired by plant-based ingredients and the island lifestyles of Bali and Hawaii, two of their favourite places.
Swap the luxury beach vibes of Seminyak with a sun-drenched day trip to Terrigal. Spend your day by the beach, enjoying brunch at Island Time Espresso Bar. Then head to Arc Est. for an ocean-inspired dinner among a coastal interior that could trick you into thinking you're holidaying abroad. Who knew, the island life was right under your nose in Australia!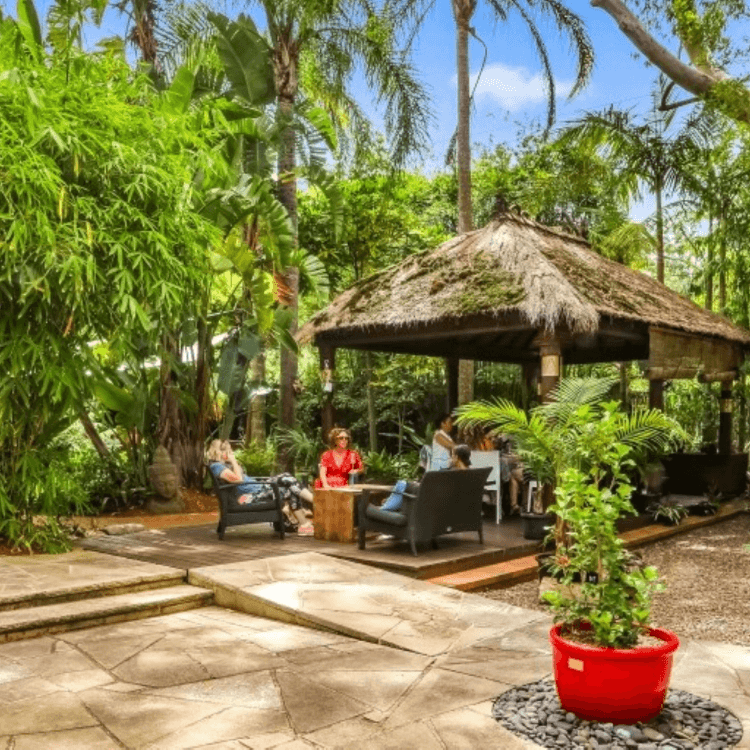 Time Travel back to the 80s
Ah, the 80s. A simpler time. If you'd prefer to go back to a pre-pandemic era entirely, you could close your eyes and try really, really hard to transport yourself back to the 1980s… Or you can simply drop by some of the Coast's totally funky retro restaurants. Try Tropicana Pizza Pizza at Woy Woy for their Sicilian, US or British Sunday roast inspired pan pizzas, best enjoyed while 80s and 90s smash hits pump out the speakers. Or drop by BMX Burgers at Umina, for menus on VCR and cassette cases, synth tunes, craft beers and burgers themed to the decade before the internet took us by storm.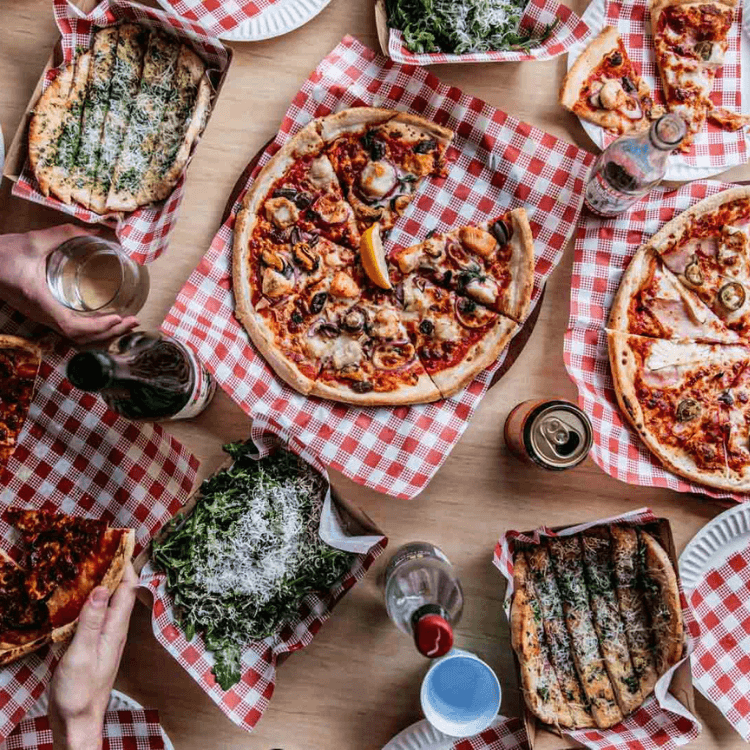 ---
Fancy being featured?
Are you the owner of a new or existing venture that's recently launched on the Central Coast? To share your business or event with the local community simply create a free listing with us. We can feature your business in future articles showcasing the amazing things to see, taste, try and discover in our beautiful slice of the east coast of New South Wales.
Don't forget – whether you're a local Coastie or visitor, we'd love you to share your own Central Coast adventures on social media. Simply tag #LoveCentralCoast and mention us on Instagram and Facebook.