Central Coast's best dog-friendly walks your pooch will love
Looking for cool spots to take your doggo? Your furry bud will love these new places to play!
Explore our guide filled with some of the Central Coast's best dog-friendly walks and dog-friendly beaches. 
The Central Coast is home to a collection off-leash parks, reserves, picturesque shared pathways and beautiful beaches where your four-legged mate can enjoy the great outdoors with the whole family.
For four-legged forest fun
Strickland State Forest is the perfect spot to kick off the fun and get amongst nature with your little furry pal. It's as pet-friendly as you can get on a bushwalk, with endless walking trails that are easy to navigate via signage, spots to stop and let your dog sniff around. There are also plenty of dedicated areas to park yourselves when it's time to rest and re-fuel (don't forget to pack some doggy treats!).
This managed forest is a great place for your pup to play among the tall trees and scrub, but just keep in mind it's also a great spot for ticks so check the season you are visiting in and ensure they have tick protection.
The forest is the Central Coast's very own ecotourism gem, and one of the oldest arboretums in the area. Wherever you tread, whatever you set your eyes upon, this is a spot to be in awe of Mother Nature. There's such an impressive diversity of flora and fauna that greets you every step of the way - from wildflowers and heath woodland, to tall and fallen eucalypts that form bridges, to lush green rainforest.
The dog-friendly site is run by the Forestry Corporation, who provide a detailed map of the area. Strickland State Forest is a gated site and for day use only, open from dawn to dusk.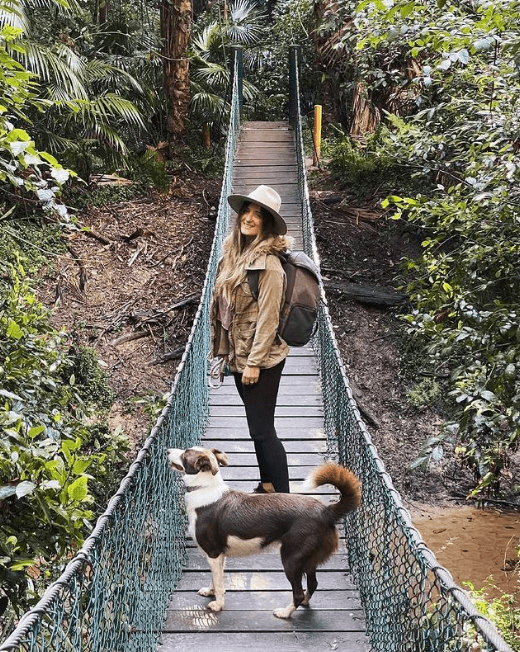 Image: @stacebrog via Instagram
Best beaches, paws down
A good chuck of the stick. An endless stretch of soft, white sand. Rolling waves. Your little pal will almost wag its tail off! The Central Coast has plenty of beaches that are fur-baby friendly.
At the northern end of the Coast, Budgewoi Beach, Lakes Beach, The Entrance North, and North Shelly Beach both feature a long stretch of pristine coastline for your pooch to run leash-free. Just follow the signs to enter the beaches at the points where doggos are permitted.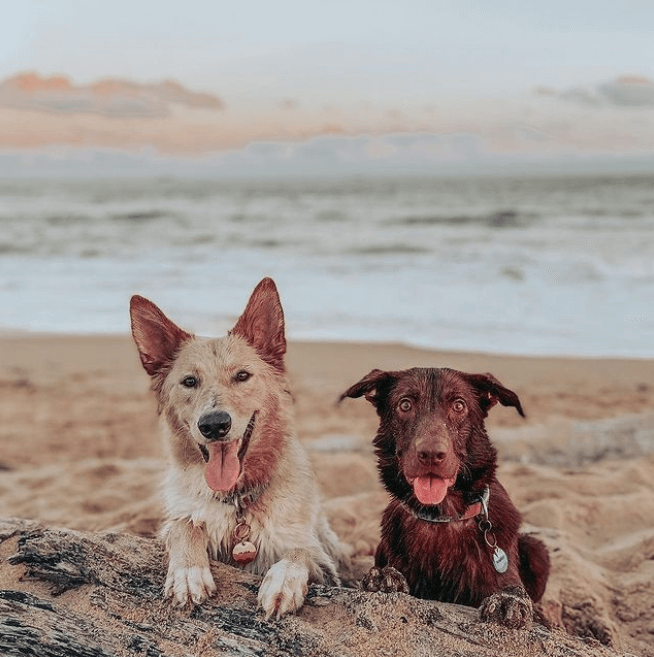 Image: @kelpie_chaos via Instagram
If you are located around the southern end of the Central Coast, the best beaches for your pooch to run leash-free include:
Ettalong Beach is another great southern spot if you're a little more inland and travelling around the Woy Woy area. Ettalong Beach has a great stretch of sandbanks and the water is more like a protected bay so your pet can simply let loose and play, with water stations along the way.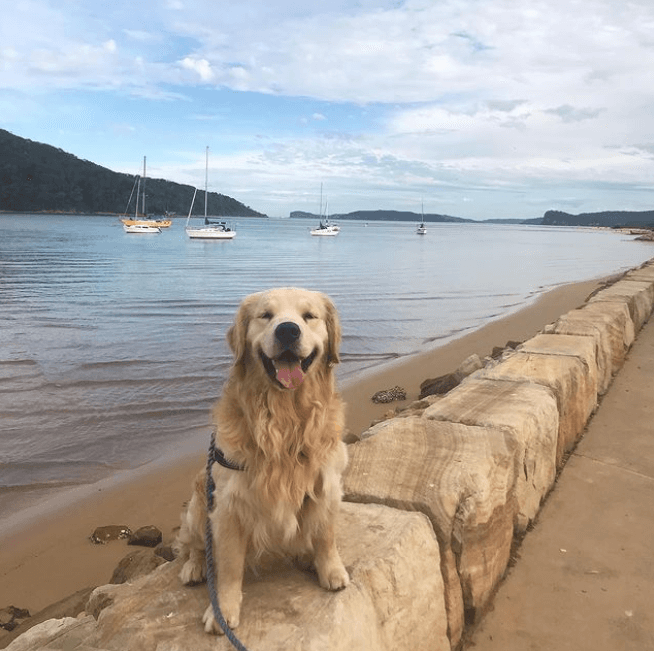 Image: @_walterthegolden via Instagram
Picturesque shared pathways
The Central Coast is lucky to have an abundance of picturesque shared pathways that pooches just love to sniff their way along. Tuggerah Lakes Cycleway is a 12km path that frames Tuggerah Lake from Chittaway to The Entrance before heading north over The Entrance bridge to Magenta. You can also pop to The North Entrance beach nearby, which has a dog-friendly section.
Down the south end of the Coast, take in the serene views of Broken Bay while walking your canine along the shared path, The Esplanade, between Ettalong Beach, Ocean Beach and Umina Beach, or stroll past the waterways and wetlands on the shared pathway between the neighbourhoods of Kincumber and Saratoga.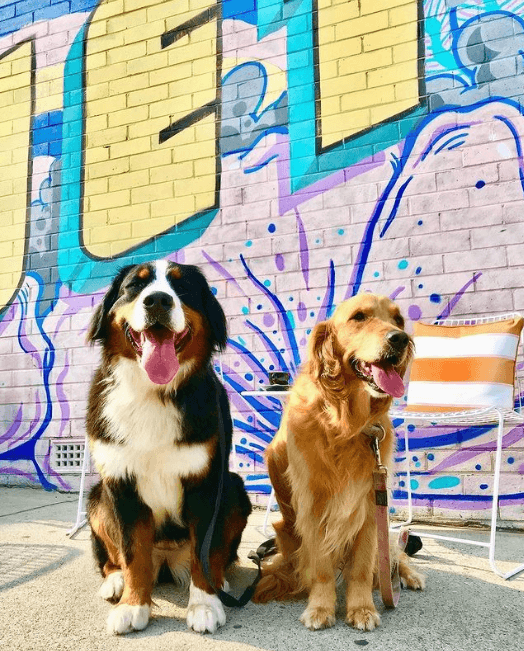 Image: @bindi_and_minka via Instagram
Central Coast dog parks and dog off-leash areas
Central Coast Council offer an extensive list of dog parks and designated off-leash areas all across the region. This includes some key dog parks located in Tuggerah Dog Park, Buff Point (Buff Point Oval) and Davistown (Illoura Reserve), which allow your furry friend to enjoy some fun in the sun off their leash in a wide-open space, some even with agility obstacles! 
Some lovely dog-friendly parks on the Central Coast to visit include:
Adcock Memorial Park, Gosford
Captain Cook Reserve, Green Point
Colongra Bay Reserve, Lake Munmorah
Fagan Park, Point Clare
Hylton Moore Oval, East Gosford
Kariong Recreation Reserve
Mataram Ridge Park, Woongarrah
Sorrento Road Reserve, Empire Bay
Terrigal Haven
Check out many more on Council's website where you'll find a full list of designated dog walks, paths and reserves available.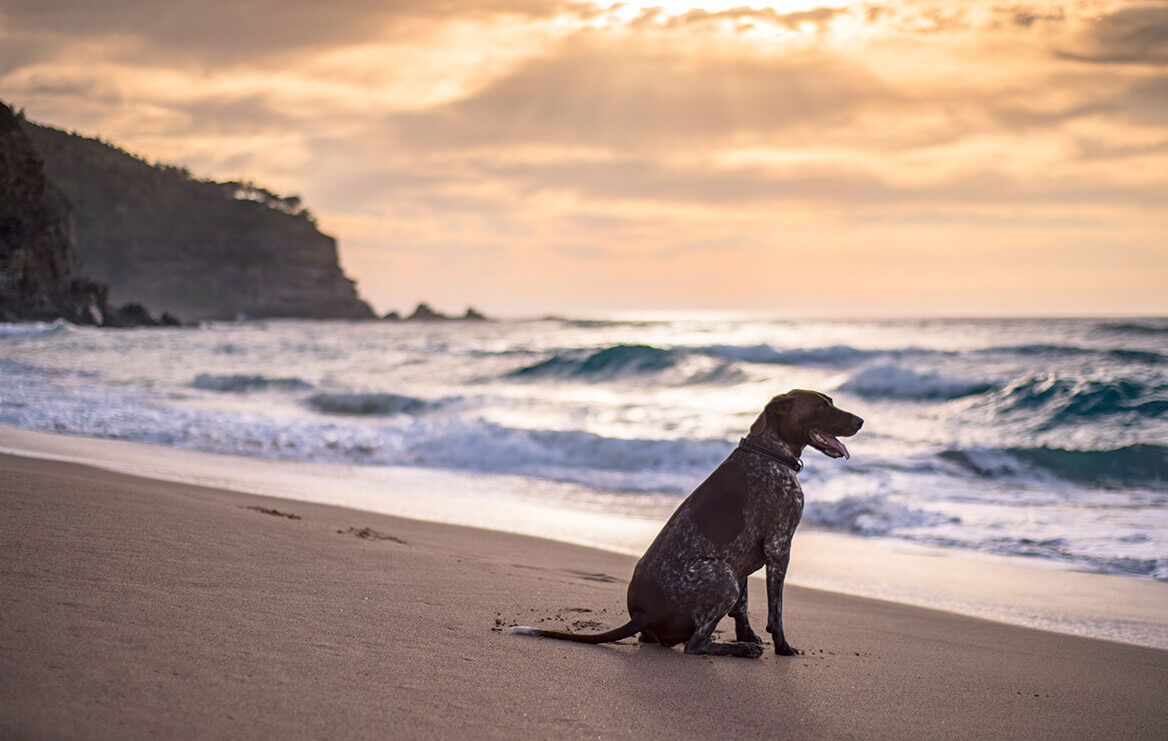 Doggie etiquette
While dogs are allowed on designated beaches and reserves unleashed, as an owner you remain liable if the dog attacks another person or animal or causes a nuisance to people on the beach. For your dog's safety and the safety of others, dogs must be on a lead and in control of a competent person when out in public places.
Seeing (or smelling) dog waste on the street, footpaths, in the parks or on the beach is not pleasant - and it has a negative impact on native wildlife too. Dog poo can also be washed into the stormwater system when it rains, further polluting waterways. Remember your dog's poo is on you – always take a bag and bin it!
If you would like to give your dog some leash free time visit one of the Central Coast's allocated off-the-leash areas remember, when within this area you are still required to have effective command control over your dog. It's important to be aware that if you walk your dog without a leash other than in an "off-the leash" area fines may apply.