The Central Coast's journey to become a sustainable destination
To strengthen ecotourism in our region of New South Wales, the Central Coast is officially on its journey to becoming a certified ECO Destination through a funded partnership with Ecotourism Australia and WWF-Australia.
As a destination, the Central Coast offers superb natural beauty alongside a great sense of freedom, space and connection to the land. Locals and tourists, makers and creators who explore our region and call it home are all shaped in some way by its unique natural environment – so how can we protect it for future generations?
To strengthen ecotourism in our region of New South Wales, the Central Coast has officially started its journey to become a certified 'ECO Destination' through a funded partnership with Ecotourism Australia and WWF-Australia.
Achieving ECO Destination certification will recognise the Central Coast as a world-class destination for sustainable, nature-based tourism and showcase our destination's commitment to quality and sustainable practices. It will also give conscious travellers a clear snapshot of the sustainable, eco-friendly experiences, attractions and accommodation our destination can offer.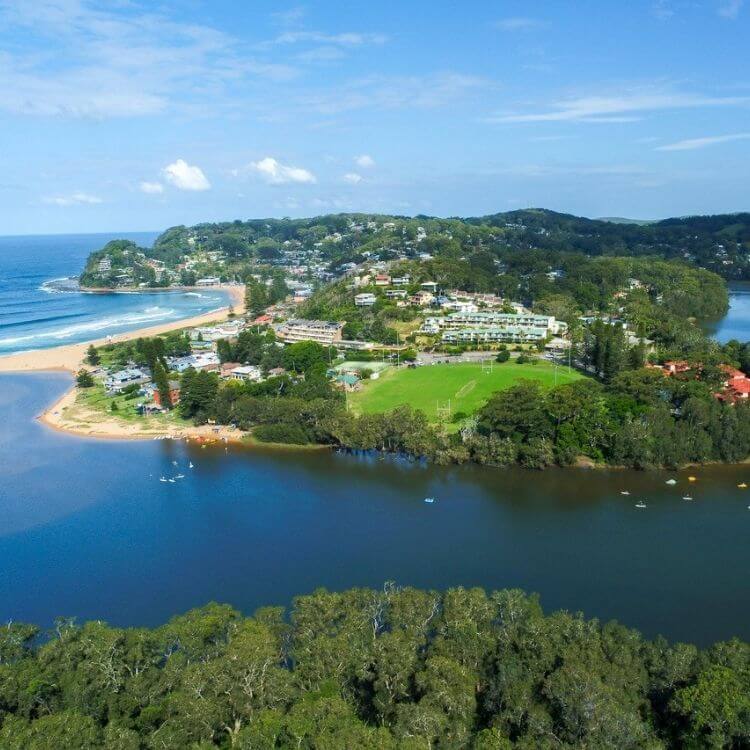 The internationally recognised ECO Destination Program
The Central Coast is one of 8 bushfire affected destinations to receive a valuable spot on the two-year program with Ecotourism Australia, funded by WWF-Australia, alongside the Blue Mountains, Scenic Rim, Kangaroo Island, Coffs Harbour and Port Macquarie-Hastings.
Ecotourism Australia's Chief Executive Rod Hillman said he was delighted to have new destinations joining the program.
"As the Central Coast offers a high number of existing ecotourism operators alongside a high proportion of national parks and protected natural spaces – the goal is to bring this all together with ECO Destination certification."
Rod's spot on. The Central Coast consists of 87km of pristine coastline, with 41 golden beaches stretched along its ocean arm. It's also a region featuring five national parks, plus several protected state forests, arboretums and lakeside foreshores to explore and appreciate unique flora and fauna. Add to this the Central Coast's abundance of indigenous rock carvings, drawings and axe grinding grooves (more than 100 sites discovered across the region) – and you have something truly special that's worth both exploring and protecting.
And that, essentially, is what ecotourism is all about - exploring while also protecting. This is something we can all do in our own backyards.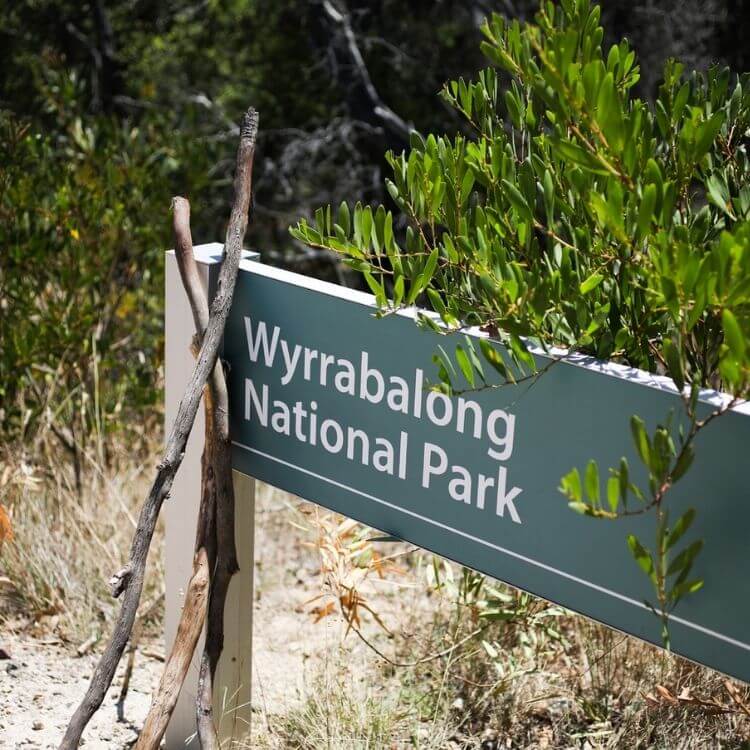 Get to know the Central Coast's 5 incredible National Parks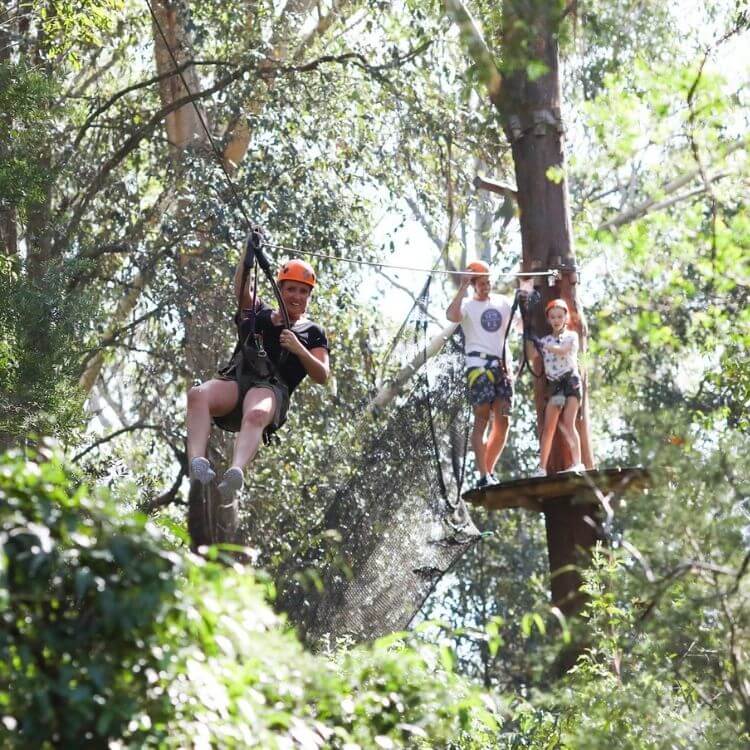 Meet the Central Coast's leading ECO Certified businesses
TreeTops, Ourimbah State Forest
Advanced Ecotourism and Ecotourism certified
Outdoor, adrenalin-pumping Adventure Park for kids and adults, featuring the world's longest rollercoaster zipline, Crazy Rider, scale a Eucalyptus tree with Vertical Challenge, or bounce around in the canopy with Networld.
Noonaweena, Kulnura
Advanced Ecotourism and Nature Tourism certified
Inspired by the Aboriginal word for 'resting place in the bush', Noonaweena is a luxury nature retreat set high in Central Coast hinterland with panoramic views out to Yengo National Park below. Find it on Tourist Drive 33, offering accommodation and space for couples, families, groups and special events.
Aquafun Avoca Lake, Avoca Beach
Ecotourism certified
Australia's largest selection of modern, human-powered water crafts to explore the beautiful expanse of one of the Coast's tranquil waterways - Avoca Lake. Hire from a fleet of easy to use pedalboats, single and double kayaks and stand-up paddle boards.
Central Coast Marine Discovery Centre, Terrigal
Advanced Ecotourism and Climate Action Business certified
Since 2009, the CCMDC aims to sustainably educate, protect and explore the Central Coast marine environment. A family-friendly educational experience where children can explore, learn and interact with the world under the waves. Paint a sea creature, build a whale or create a turtle while parents grab a cuppa from Parklife Coffee next door. The CCMDC also host student experiences, tours and tailored school programs.
Peak Potential Adventures, Charmhaven
Ecotourism certified
NSW-based experienced adventure team taking small groups on fully supported, 'leave-no-trace' treks, including planned itinerary, meals, accommodation and support vehicles, plus advice on suitable gear and the surrounding environment's local history, culture, flora, and fauna.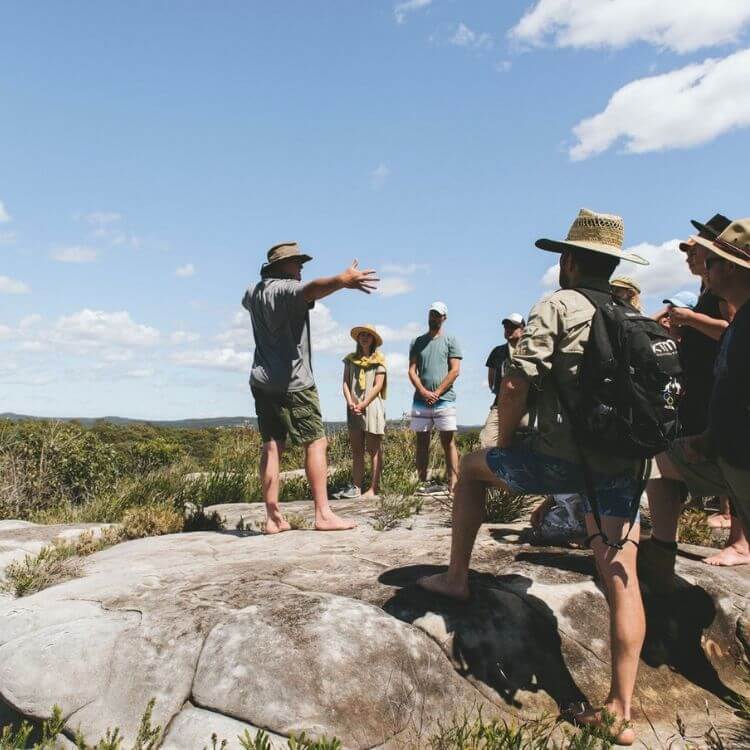 Support the Central Coast's journey toward sustainability
Are you part of a business based on the Central Coast and interested in joining the region's growing list of ECO Certified, sustainable tourism operators?
As part of the funded program, Ecotourism Australia will be hosting two ecotourism product workshops in 2021 for Central Coast tourism operators looking to join the growing list of certified, sustainable businesses across our region. Future opportunities will be available for businesses across the region to pursue ECO Certification, Respecting Our Culture (ROC) Certification, or Climate Action Certification – we'd love to know if you're keen to find out more, or attend a workshop in 2021.
Write to us with a snapshot about your business and expression of interest: tourism@centralcoast.nsw.gov.au
---
Share the love
If you love exploring the national parks, state forests, beaches and waterways of the Central Coast  – to share your outdoor adventures on social media tag #LoveCentralCoast and mention us on Instagram and Facebook.