6 Cute new koala joeys bring joy during lockdown
Meet Tippi, the Central Coast's first koala joey to emerge from the pouch and put a smile on your face when it's needed most.
The Australian Reptile Park's koala conservation breeding program has enjoyed another amazing year with the announcement of six joeys bred this season.
The Australian Reptile Park has announced they've successfully bred six gorgeous koala joeys in the current breeding season. The koala joeys have begun to emerge from pouches for snuggles with their mums, and adorable little Tippi has just completed its first health check at 7 months old. 
The Australian Reptile Park's koala conservation breeding program has had another amazing year with the announcement of these healthy joeys. The first koala joey to emerge from the pouch this season is "Tippi", the eldest of the six confirmed joeys this year and had her first health check this week. This adorable news is much needed with Greater Sydney, including the Central Coast where Tippi lives, in the midst of an extended COVID lockdown.
The Australian Reptile Park is a hands-on zoo located the natural bush setting of the Central Coast of NSW, only 60 minutes from Sydney or Newcastle. During lockdown, the Park is posting some awesome educational videos to their social media and live streaming talks with their animals to assist parents and teachers with at-home learning. For more information, visit their website.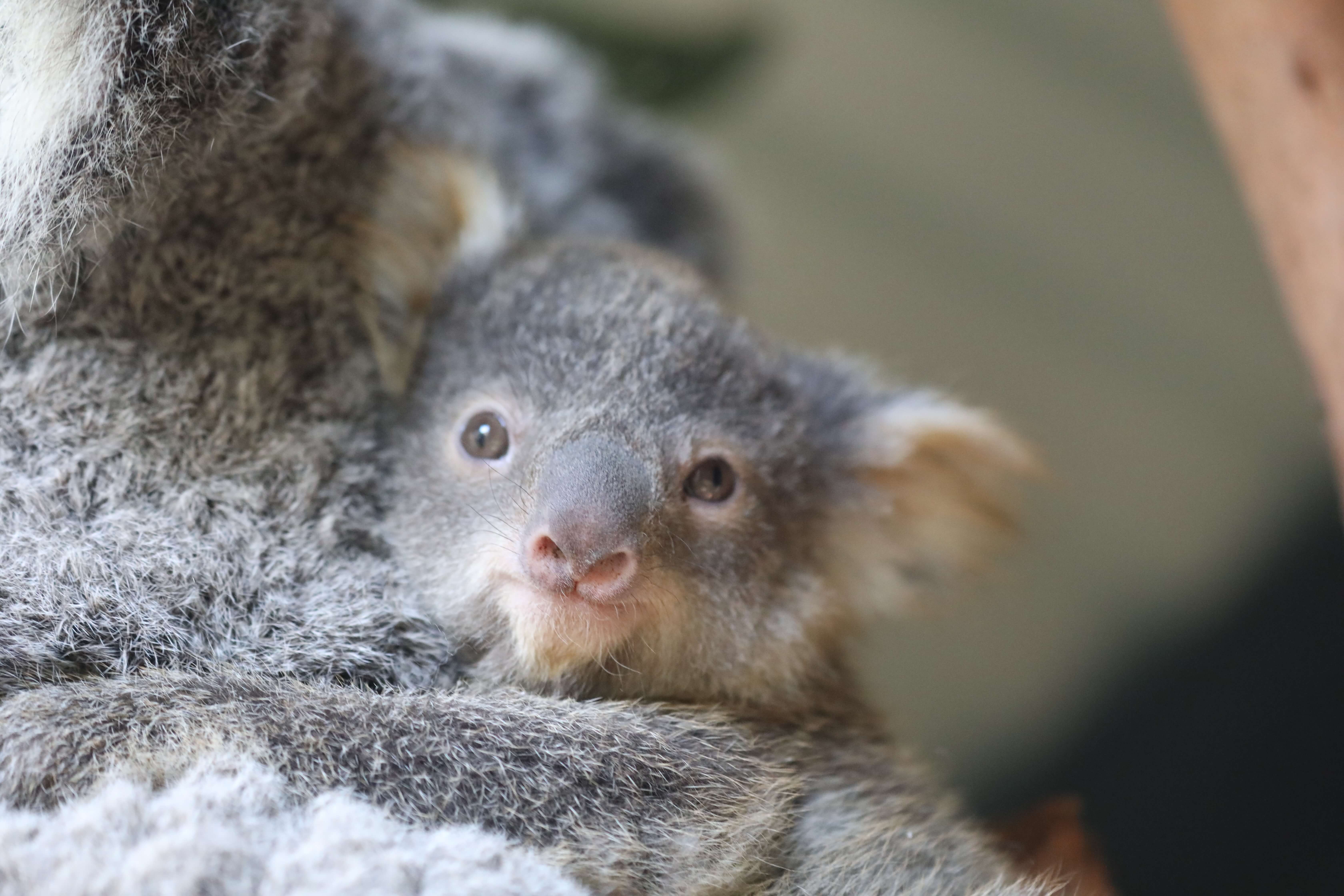 Meet tiny Tippi 
Tippi came in at 357 grams and is showing all the signs of great health with her eating leaf, showing incredible dexterity with her climbing and all her physical characteristics in top condition. So tiny she had to be weighed in a salad bowl, the adorable koala joey was offered a toy koala to cuddle during the weighing to mimic her mum "Tree" to make the occasion as stress-free as possible. She even allowed the Australian Reptile Park resident koala whisperer, Hayley Shute, a chance to cuddle up to the cute joey and offer up some belly scratches – which Tippi LOVED!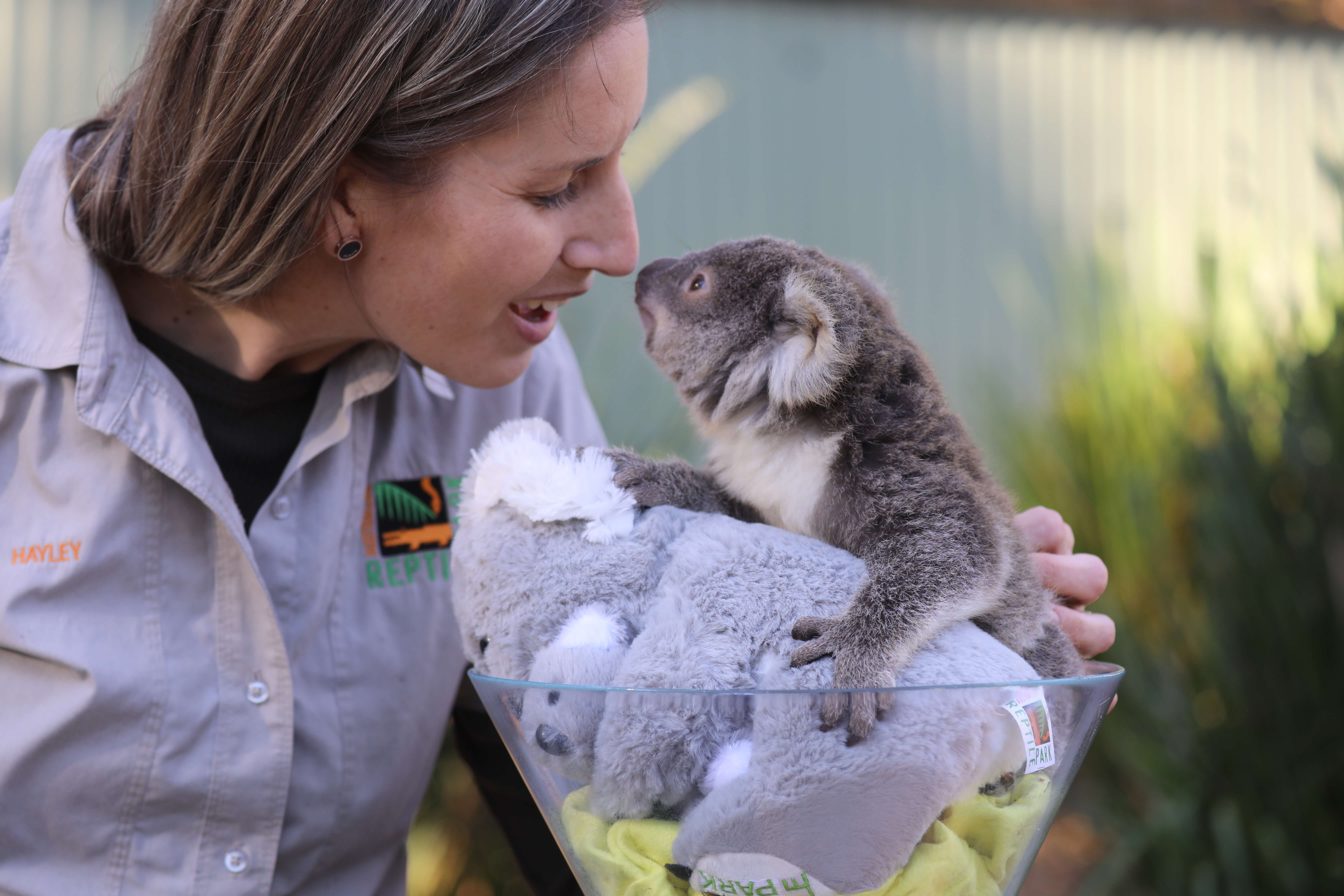 Not only does Tippi and the other five joeys contribute to the Australian Reptile Park's koala conservation breeding program, but it holds a great significance to keepers who have been striving to ensure the koalas are reproducing and increasing numbers at a crucial time where every joey born matters. Every year is more important as the koala population is still recovering after the devastating 2019-2020 bushfire season.

Australian Reptile Park Director, Tim Faulkner, says,
"Is there anything cuter than koala joeys?! We are so pleased to announce that our breeding program had another successful year to help this threatened species. And what an important time for good news like this, both with COVID rearing its head again in Sydney and the species facing serious peril in the wild."
 
"It's becoming clear all over the world that koalas in Australia are under serious threat. Their habitat is disappearing at an unprecedented rate and the species really took an astronomical hit during the 2019-2020 bushfires. 

Australia has the worst mammal extinction rate on the planet! Here at the Australian Reptile Park, we work to get our visitors invested in the wellbeing and longevity of our native wildlife to help preserve a future for this iconic species."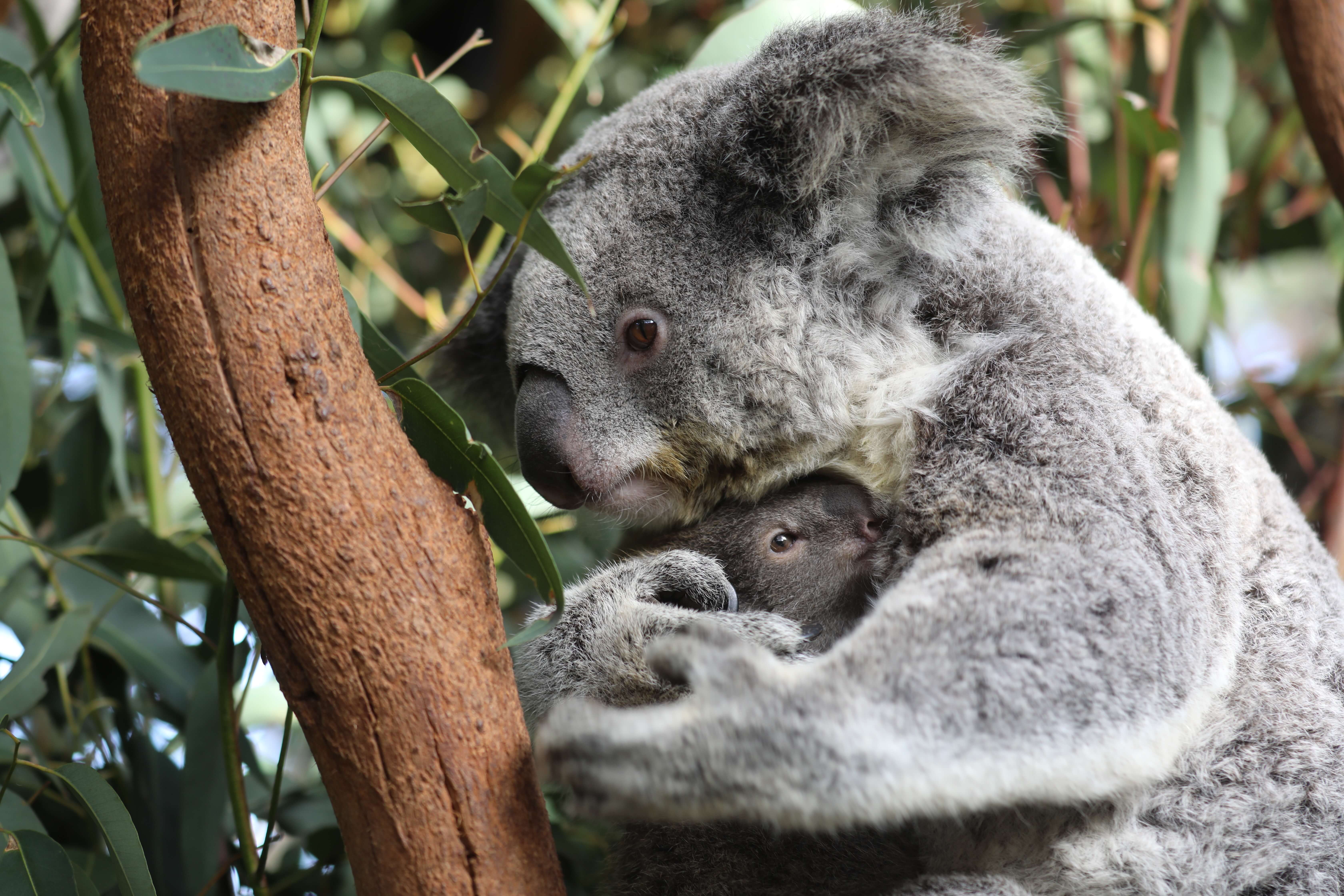 Changing the grey future for koalas
Koala numbers have plummeted dramatically in the last 20 years due to habitat destruction, deforestation, fragmentation, car strikes and dog attacks. Due to the recent devastating bushfires that ravaged Australia, the numbers are incredibly low. The 2019 New South Wales Parliamentary inquiry found that habitat loss remains the biggest threat to the species' survival.
  
The Australian Reptile Park has a population of almost 40 koalas and continues to expand each year with their successful breeding program, they will not stop until more is done to protect the iconic species.
Staff are thrilled with Tippi's fantastic health check results, as well as the emergence from the pouch of the five additional koala joeys. This represents another successful breeding season for the Australian Reptile Park, and a glimpse at what work will be needed to ensure the long-term survival of this species.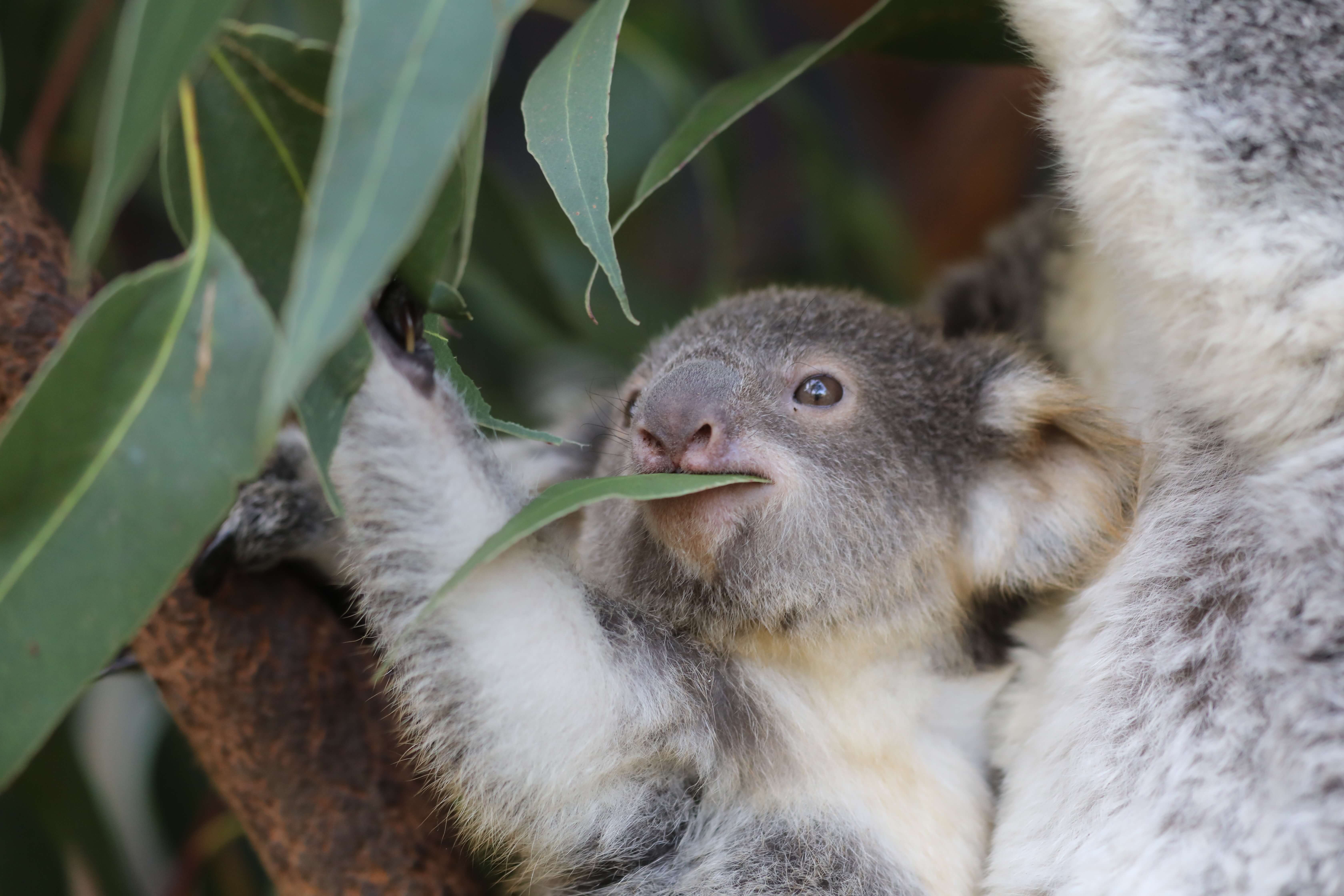 Plan a visit post-lockdown
Future visitors to the Australian Reptile Park will be able to see the koala joeys bonding with their mums in the many koala exhibits after the Greater Sydney COVID lockdown lifts. After closing temporarily for two months in 2020 due to COVID, the Park is well equipped to deliver a COVID-safe experience for guests.
 
In early July, the Australian Reptile Park introduced its 'Pay Discover Forward' program where NSW residents can "pay it forward' with their Discover NSW Vouchers and the Australian Reptile Park will donate a double pass to charity on their behalf. For those interested in helping give the gift of happiness to sick children and their families, you can pay your Discover NSW Voucher forward on their website before 31 August 2021.