Jilliby's interactive alpaca lodge joins our ecotourism family
The Central Coast's hinterland alpaca farm, Iris Lodge Alpacas, has successfully achieved Nature Tourism ECO Certification!
Jilliby-based Iris Lodge Alpacas is one of 11 nature-based businesses who recently joined the region's ECO Destination journey to grow sustainable, conscious tourism on the Central Coast.
We are so excited to announce that Iris Lodge Alpacas, a tourism business for only 18 months and recent recipient of $500 funding incentive from WWF-Australia, has successfully achieved ECO Certification at the Nature Tourism level. This is an incredible achievement in such a short space of time, (only joining the funded program in June), and we proudly congratulate these guys for their commitment to sustainability.
The lodge offers a great opportunity for guests to experience real life on a working farm. Guests can choose to have either a farm stay or a breakfast/afternoon tea with alpacas and can engage with day-to-day farm activities, depending on their schedules and seasons.
Even though it started as a normal farm more than seven years ago, Iris Lodge Alpacas have developed this concept of providing touristic experiences as a way of covering their farm costs. They started the farm with just two alpacas and have developed it to be a farm with 60+ alpacas, two llamas, plus sheep, cows and horses.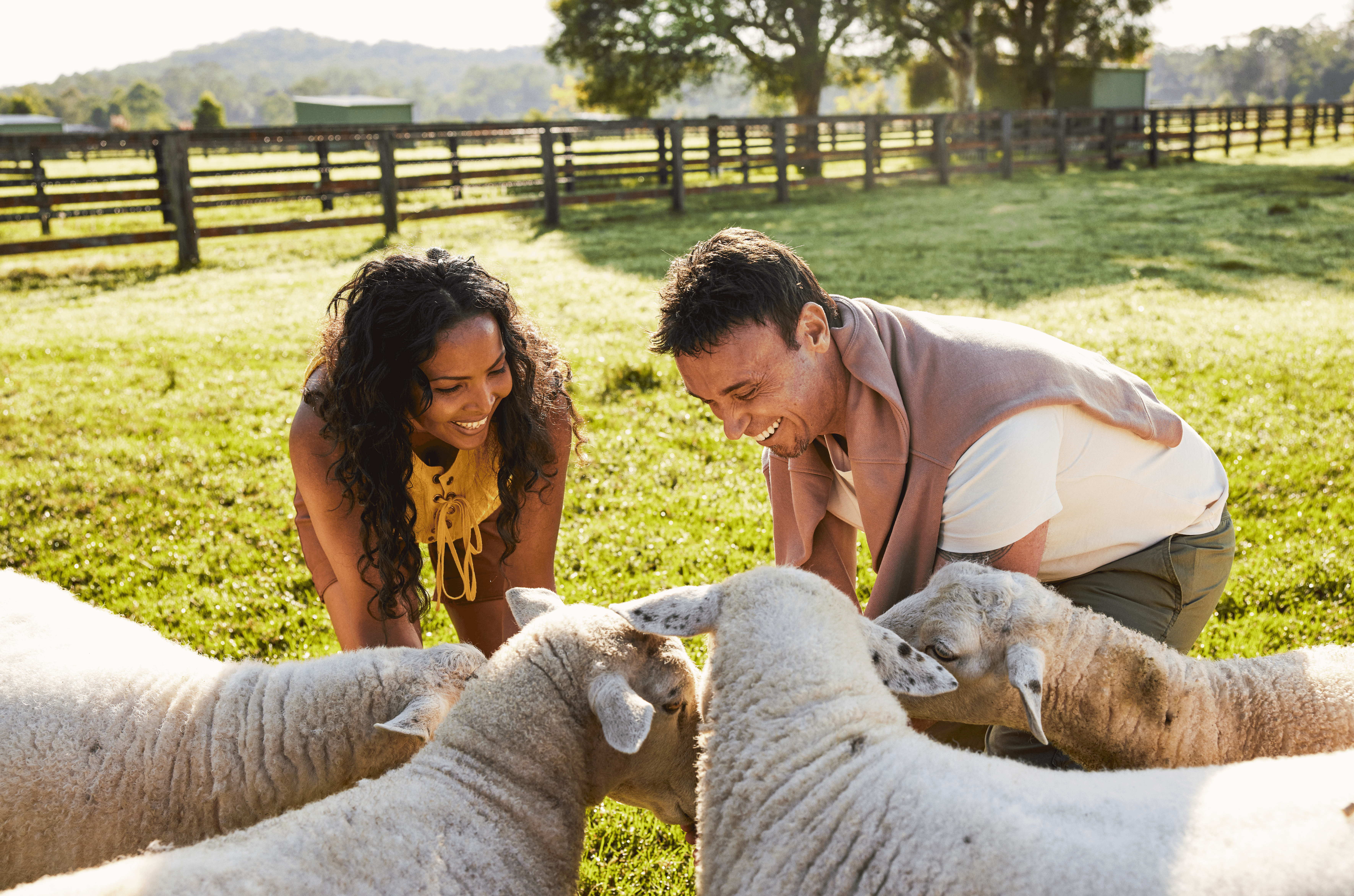 The purpose of promoting their farm experience is not only to give people an opportunity to get up close and personal with friendly alpacas, sheep and cows, but also to explain how they have developed the farm, including what they have done to protect the environment. This includes enhancing the water catchment to attract swift parrots to the farm. As a result of this water catchment, Iris Lodge Alpacas have been able to provide a home for hundreds of birds including hawks, eagles, pelicans, black swans, corellas, kookaburras, parrots and a variety of finches and birds of prey.
Iris Lodge Alpacas have always been proud to say that they have constantly worked hard to improve their efforts in running a sustainable operation within the farm since the day they purchased the property.
At the outset, it was a grazing property and barely had any trees. Since taking ownership of the property, current owner, Sean Hooper, and the staff have planted more than 9000 trees and grass varieties to make it a better place for farm animals as well as for other wildlife to flourish. One of their main concerns in choosing trees was to provide liveable habitats and food sources for critically endangered swift parrots living around the area. 
Significant resources have also gone into erosion control measures and protecting Jilliby Jilliby Creek, which the farm fronts, and which is a part of the local water catchment.
Iris Lodge Alpacas always make sure that they harm no large trees during any of their development or expansion projects and make sure they are continuously removing exotic species (such as lantana and blackberry), to make more space for native species. Re-vegetation of areas that have been affected by previous farming activities has been one of their major concerns throughout the past few years.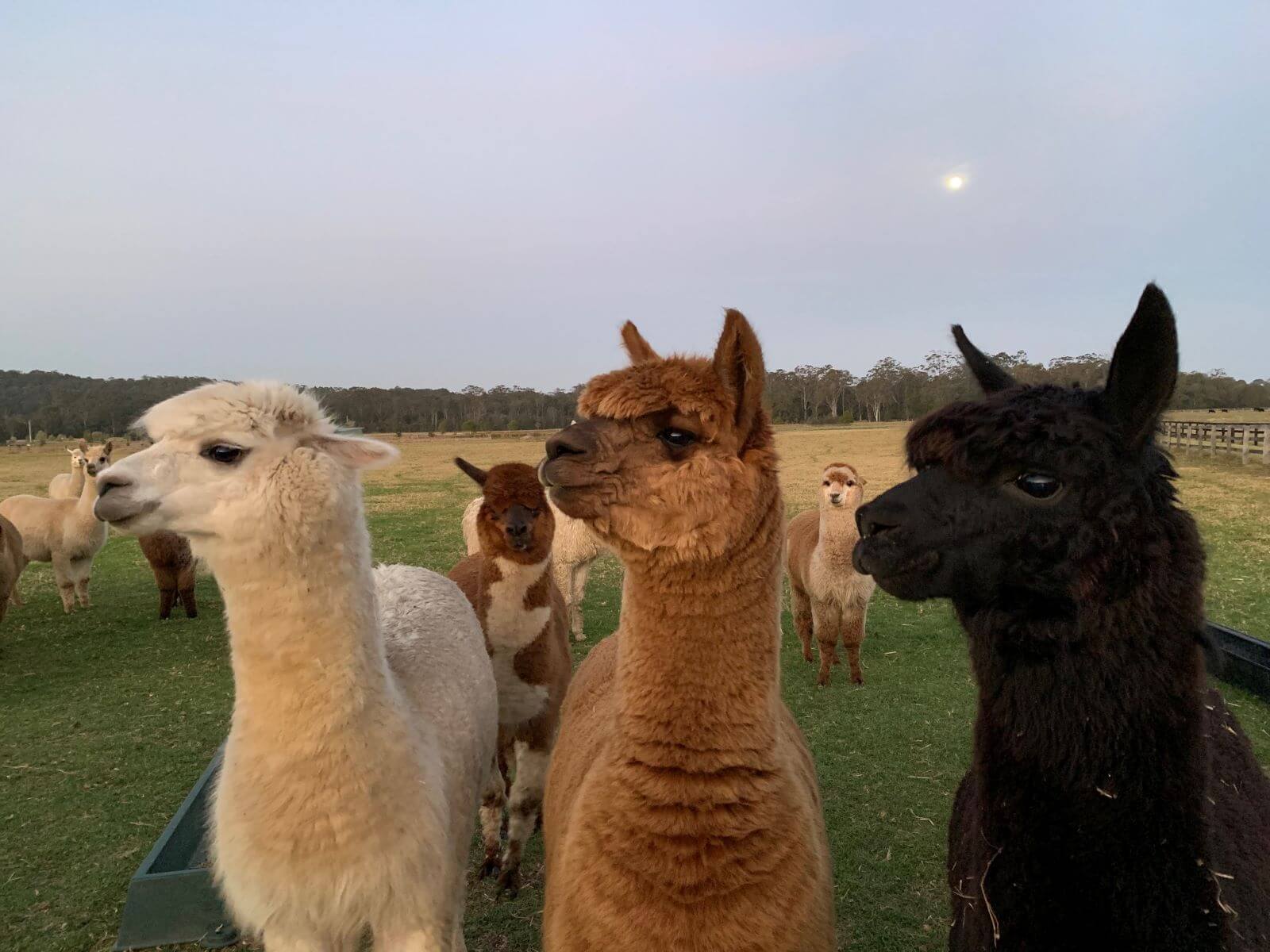 Finally, Iris Lodge Alpacas' waste management plan strictly adheres to local council recycling programmes, and staff make sure no food is wasted as there is always a hungry chicken waiting for food! The farm uses solar power as a sustainable energy source and tries to only use biodegradable cleaning agents as protecting soil-based micro-organisms is essential for them as a farm-based business.
Huge kudos to Iris Lodge Alpacas for promoting sustainable tourism practices in Australia! We expect to hear about more good practices in future as their business grows from strength to strength.
Get to know more about Iris Lodge Alpacas by visiting their Love Central Coast business page and liking their Facebook page. 
Destination Central Coast is proud to support Iris Lodge Alpacas alongside 10 other nature-based operators on their ECO Certification journey, who each successfully received $500 funding from WWF-Australia to assist with their first year of the application process.
Discover more about ecotourism on the Central Coast by visiting our ecotourism hub here.
Share the love
Do you run a nature-based business and would like to take the steps to become more sustainable? Simply contact us via email, message us directly on our socials, or jump on our radar by creating a free Central Coast business listing here.
Don't forget – when sharing your love for nature on the Central Coast, tag #LoveCentralCoast and mention us on Instagram and Facebook.