Love Local Guide: Ways to celebrate Mum this May
Homemade brekky in bed, or handmade art? Bouquet of native flowers or 5-star dinner gift vouchers?
It's time to make plans to celebrate that special maternal figure in your life, with Mother's Day fast approaching on Sunday 9 May.
The Central Coast is home to a large range of local businesses each with some amazing gift ideas to impress your Mum and make her feel lucky. To help you plan for the perfect Sunday, we've collected some of the most unique ideas below – which also invite you to buy and support local.
And if you're one of those last-minute gifters (you know who you are!) why not surprise Mumsy with brunch together at one of the Coast's many charming cafés? Or grab her an IOU fancy fine dining experience with a swiftly organised e-gift voucher at that Central Coast restaurant you've always wanted to try. See, you've totally got this.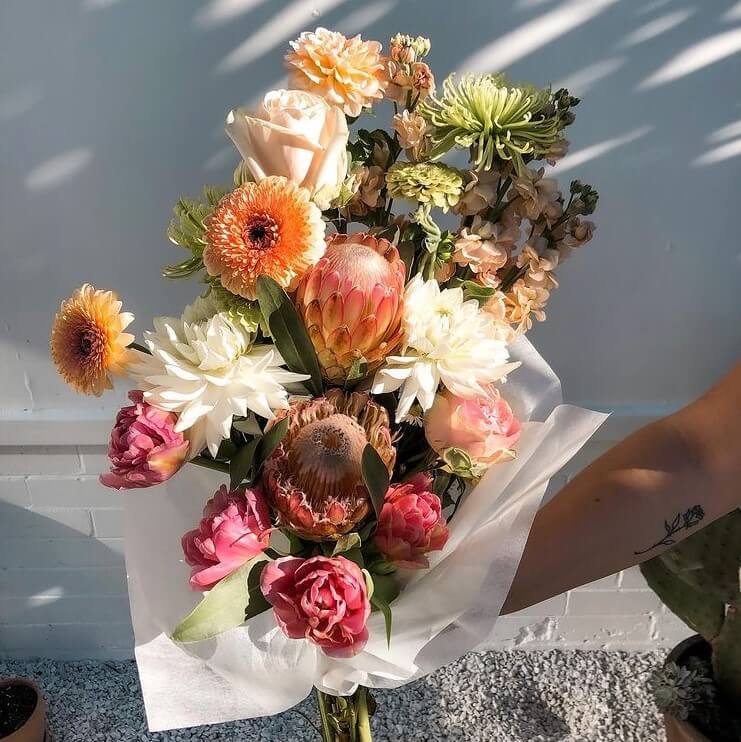 Take your pick of Central Coast florists
A range of floral creatives across the Central Coast are on the ready to wow your Mum with their posies, blooms and bouquets – reach out to arrange a beautiful surprise for Sunday morning:
Shadowbang Apothecary at Long Jetty always offer a glorious collection of dried, curated blooms perfect for the coastal home.
Pretty Salty Blooms Studio are available for flower orders, with workshop gift vouchers to hand if you miss the deadline to pre-order blooms.
The Botanical Workshop  offer local delivery on the Central Coast, with their blooms also available for purchase from Plain Janes in Long Jetty.
Salmon & Co in Ettalong specialise in floristry and a curated mix of fascinating 'found things' for gifting.
The Wildflower Place at Erina Heights is an Australian native nursery, including a timber hut selling beautiful native bouquets and a mix of other curio items.
The Petal Sisters in Ettalong create pretty posies and deliver Central Coast wide. 
The Posy Project is another floral master, creating beautiful bouquets, wreaths and crowns with epic flower workshops as a future experience with mum.
M.A. Floral Design specialises in a range of beautiful blooms including everlasting posies, selling bunches from Gosford café The Good Bits Co. 
Piccolo Pear create artful floral arrangements, often with the most magnificent natives, and offer local deliveries on pre-orders.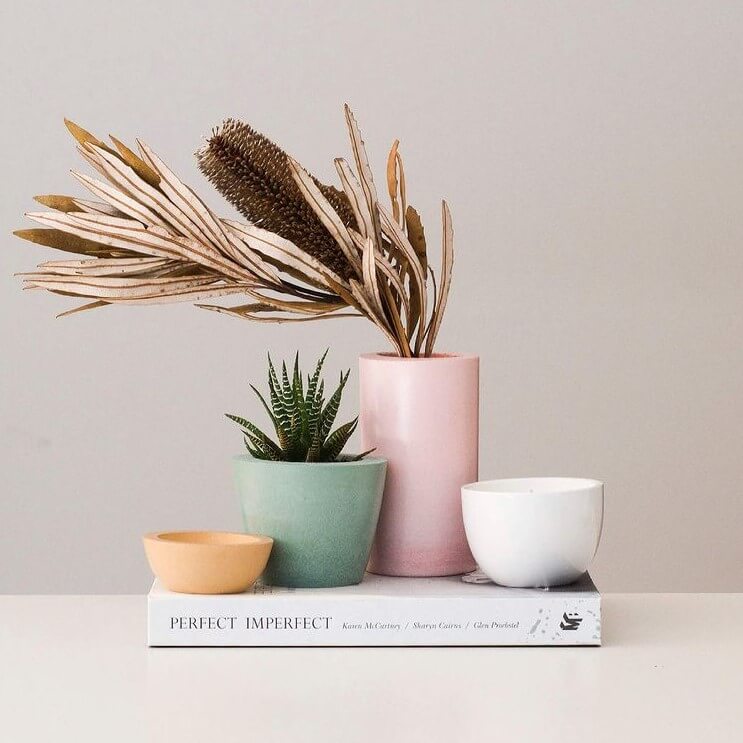 Local Mother's Day experiences to surprise her
Osteria il Coccia are celebrating La festa della mamma in Ettalong with their delicious 5 courses set menu, designed by Chef Nicola. Their hospitality will ensure you have the perfect fine dining experience.
The Box on the Water at Ettalong are taking three-course dinner bookings for Sunday, with Bellinis included, and highlights like prawns, honey-baked brie, ocean trout, pomegranate duck breast, Shiraz poached pears. Not to mention the impeccable view across Broken Bay!
Arc Est at Terrigal are offering a Mother's Day lunch sitting that can be booked in advance, featuring fresh seafood, harissa spiced eggplant, pan-friend pork cutlet and fig & pecan sticky pudding. 
Terrigal Beach House want you to have a Mother's Day to remember with FREE family portraits offered kindly – for walk-ins only – from 11am to 3pm on Sunday 9 May. And once you're done, there's the newly refurbished venue to grab a bite at, and the newly installed architectural boardwalk to explore.
Avoca Beach House is the place to go for a scenic seaside treat. Choose from a glass of Tranquil Vale wine, bubbles, or tap beer before a three-course meal from their curated Mother's Day menu.
Avoca Beach Hotel are offering Mimosa's on arrival for a number of sittings to enjoy their Mother's Day menu - for breakfast or brunch - featuring live music in their leafy Treetops Cafe.
Belle & Co Coffee in Long Jetty can help you out with organising a yummy brekky in bed! Their premade picnic packs can be delivered to your door to surprise mum, and tailored to breakfast goodies or brunch. Orders accepted until Friday 7 May with a limited number of boxes available.
Bells the Wildflower restaurant at Killcare on the Bouddi Peninsula offer a four-course tasting menu, Bellini on arrival and a Bell's Garden posie for mum to take home. They will also feature an ​exclusive CAMILLA pop-up shop and have a day spa and bakery on site for any last-minute gifts or vouchers...
The Mooney Mooney Club invite you to spoil mum with their a la carte breakfast, or three course table d'hôte luncheon, on the picturesque Hawkesbury River.
The Petal Sisters and Shady Palms have teamed up to offer a Flower Workshop on the evening of 6 May in the lead up to Mother's Day, where you can create your own everlasting potted arrangement with your Mum. Bubbles will be ready on arrival.
Reef Restaurant at Terrigal Haven has one of the finest seaside views in the region. Book a table for you and Mum or the whole family to enjoy three course lunch service featuring Champagne and canape on arrival.
Mercure Kooindah Waters Resort are taking Mother's Day bookings for special meals with mum, choose from an A la carte breakfast, 3 course lunch, High Tea in the scenic Karinyas Restaurant, Takeaway high tea, or A la carte dinner.
Sweet Caroline in East Gosford have a Coaster Making Class for the creative mums out there. Taking place on Mother's Day evening and including drinks, snacks and materials to make a set of four coasters, the event is hosted by local talent Styled by K Art and is sure to sell out.
The Olive Tree Brasserie in Budgewoi have released a classy three course Mother's Day lunch menu and are ready for Sunday bookings, with a complimentary glass of bubbly for every mum who dines with them.
Juicy Lu's Bar in the heart of historic Wyong town is ready for bookings to enjoy tasty burgers and their colourful cocktail list – with a complimentary glass of wine for all Mums. They are also offering convenient gift vouchers for you last minute kiddies.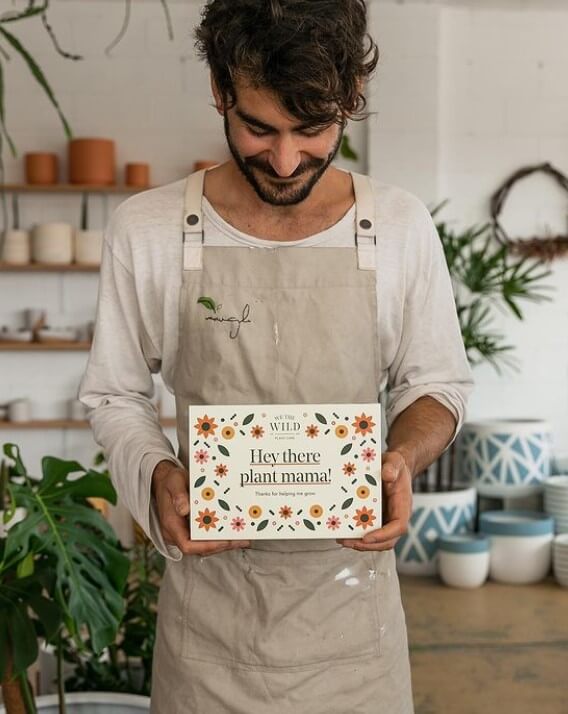 Local Mother's Day gift ideas
Mowgli Studio are Long Jetty-based creators that bridge art, design and nature as makers of hand-painted pots including the original Lucky Rainbow pot. They also have an incredible range of indoor plants and pots to pair up, plus cute gift ideas, available for pick-up or delivery.
KK Homewares, a creative online store launched by locals Kyal & Kara, have a lovely range of items available for sale, including the combination of a teak wood coasters with a ceramic tea pots in a choice of colours including Brushed White, Natural Earth & Green, Dove Green and Dark Ash. Beautifully simple.
TeenyTarts have created some beautiful Combo Boxes for gifting, available in a range of colours and have the option to add a soy candle by Ashleigh Evans or a Hanging Kokedama by The Sarah Collection - get your order in by 3 May!
Coastal Rock Co have launched a collection of special soy candles made for Mum, infused with top-grade Morganite tumbled stone.... but there's a catch. There's only a small, finite amount available - be quick!
Rough Idea Designs create concrete décor, handcrafted in Kincumber on the Central Coast. Their designs are wonderfully original, with no two pieces the same – just like Mum's right! Check out the coloured concrete vases and fill them with fresh flowers, or grab a Mystery Box if you get in quick.
Honeysett House have put together a special artisan inspired Mother's Day box, and have a super handy online gift guide to help you find a beautifully unique present this year.
Nest in Blue Bay is a unique gift for lucky Mum's (and lucky Dad's) blessed by their children with a gift voucher to stay at this beautiful boutique accommodation. Located in Blue Bay near The Entrance and Toowoon Bay, simply browse available dates and book a gift voucher experience for your mum to stay seaside.
Ken Duncan Gallery at Erina Heights have a range of memorable Australian photography inspired gift ideas in their gallery shop, from books to prints to homewares, all available with gift-wrapping. You can either pop into the gallery for a browse and purchase in person, or buy online.
Adopt an Aussie Ark Animal for mum this year! This is the gift that keeps on giving - simply choose one of Aussie Ark's animals to adopt (including a koala, Tasmanian devil, wallaby and quoll) or browse the Aussie Ark shop of wildlife notebooks, candles, tea towels and special Mother's Day packages.
Lyons Den Gosford are feeling so grateful for their mother's they will offer a FREE cocktail or prosecco to every amazing mum who graces their venue with a booking on Sunday 9 May.
WIN a bundle of other's Day goodies from South Gosford businesses to gift to your mum! Courtesy of Floral Anarchy, South End Social, Lyons Den, Bouffant, Central Coast Commons and Apricot Café – there's a competition running until Friday 7 May to win experiences at all these amazing local cafes, bakeries, bars and restaurants >>>> Full details on how to enter here & below
---
Share the love
Do you have a suggestion for gifts or experiences to celebrate Mother's Day on the Central Coast this year? We'd love to hear it. When sharing your family adventures on the Central Coast, don't forget to tag #LoveCentralCoast and mention us on Instagram and Facebook to be featured!