Love Local Guide: Hot tips for the best Father's Day gifts
We're equipping you with all the tools you need to conquer Father's Day in lockdown this year, with an epic list of surprise gifts for Sunday the fifth…
Our latest Love Local Guide is a snapshot of some savvy Central Coast businesses stepping up to craft, create, design and deliver special gifts for the special father figure in your life.
Be the early bird that catches the best gift for Father's Day on September 5th. Simply browse our local list of remote remedies for your Dad, Papa, Father, Dada, Uncle or idol and get in quick to preorder!
From ultimate brekky in bed delivered, to decadent beer, BBQ and Wagyu beef packs, there's options to surprise Dad with a special delivery, even if you're not living nearby right now. There's also something in it for you too – every gift will contribute directly to supporting the Central Coast community's dedicated local businesses. Now isn't that a brilliant way to share some love during lockdown! Cheers Dad.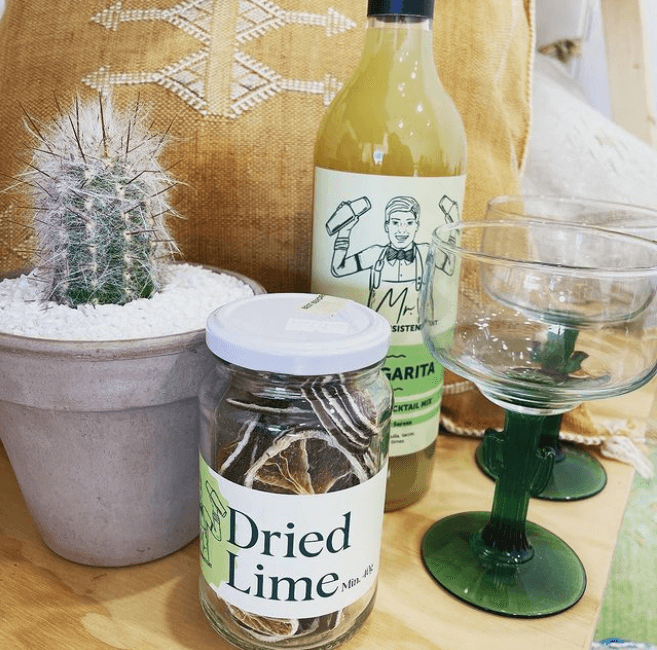 You're a Cactus, Dad
Kim and Mitch from The Cacti Folk at Long Jetty have plucked up a perfect pack for Dad, featuring a hairy old man cactus in a grey terracotta pot, two cactus cocktail glasses, and two tasty cocktail products from the Mr Consistent brand (yep, it involves a Margherita!). Packed by the team and ready for Father's Day, get your preorder in quick as this is one superbly unique gift.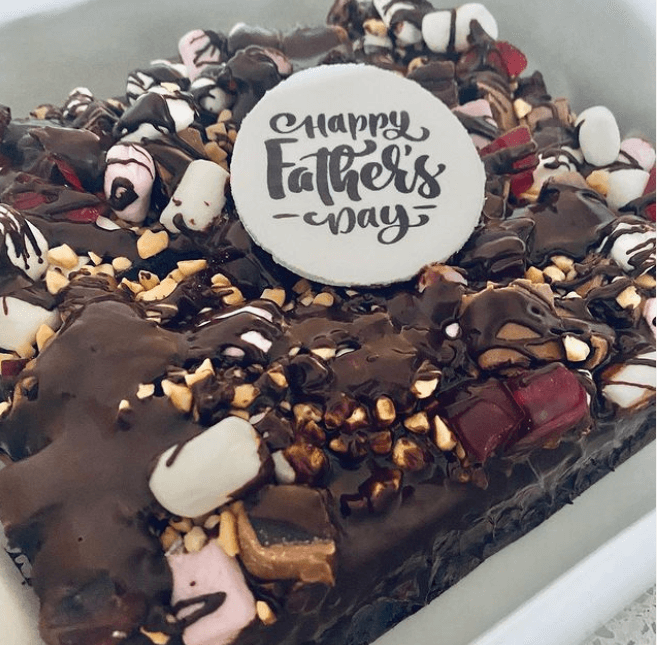 Get brownie points from Dad:
Talented Tuggerwong cake artist, Pipoah Cakes, are creating indulgent, fully loaded Brownie Boxes for Father's Day, available for just $25 and suited to 9 people / or a very sweet-toothed Dad.
If the words gooey, fudgie, oozy, chocolatey yumminess remind you of your Dad, perhaps a treat from Kincumber's new bakery, Brownie Brownie Yum Yum would suffice? They have packed an ENTIRE BOX of Cadbury Favourites into one giant brownie – can Dad handle all 1.25 kg of it?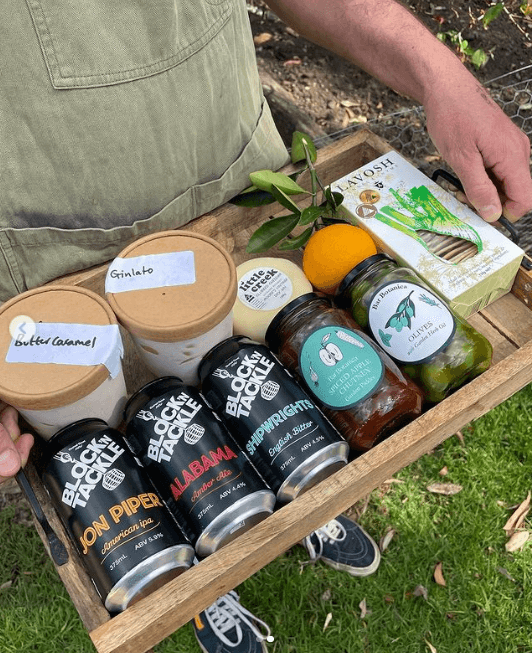 As if Dad wasn't cool enough right, here's a locally crafted gift that sums up some of the Central Coast's most delicious producers – including Little Creek Cheese, Mr Goaty Gelato, Block n Tackle brews, and Bar Botanica spiced apple chutney. Order via their website, and Hampers will be delivered 2-3 August, or you can collect from The Fragrant Garden on Father's Day Sunday.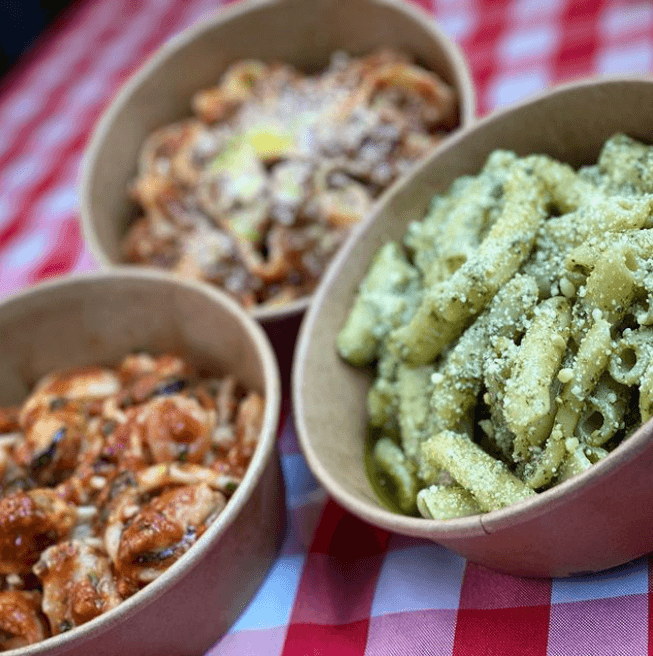 For the foodie obsessed father, give him the gift of little Italy at home. Il Toscano artisan pasta bar at Terrigal have crafted a fancy Italian Family Dinner Package especially for Father's Day, featuring 2x garlic breads, 3x regular handmade pastas of your choice, 2x desserts of the day and 1 bottle of vino... PLUS a special prize for the Father. Preorder via their website.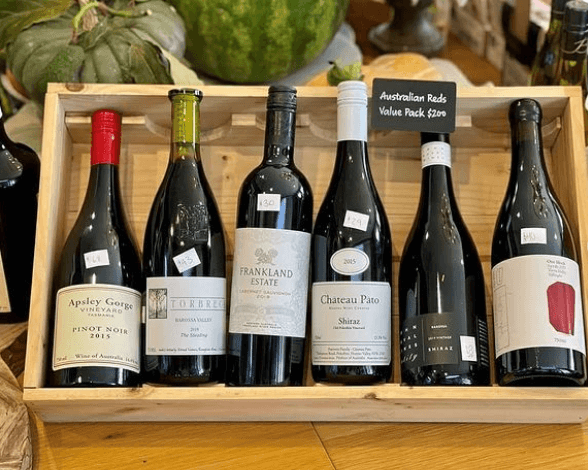 With the exceptional reputation of Bells the Wild Flower restaurant's wine list, a collection of their Australian and European wines is a beautiful present for the sommelier Father. Available for collection from the Bells Larder operating during lockdown, grab this gift alongside a few of their freshly made sourdough loaves, pastries and pantry items.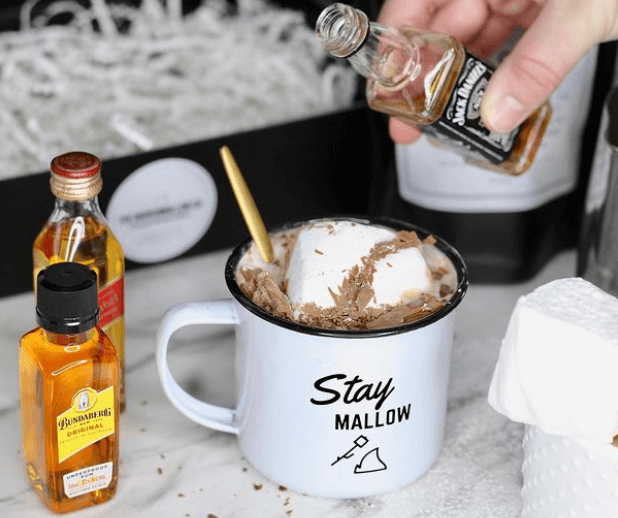 Their Boozy Hot Chocolate box is winner, with everything the sweeth toothed man needs to make a deluxe hot chocolate this winter (with a warming nip). The box is a 9 piece marshmallow sampler including this Wyong marshmallow factory's most popular flavours, or opt for a Thicc Hot Chocolate Bundle. Pre-orders will be made and shipped just before Father's Day, with stock limited so dip in while you can!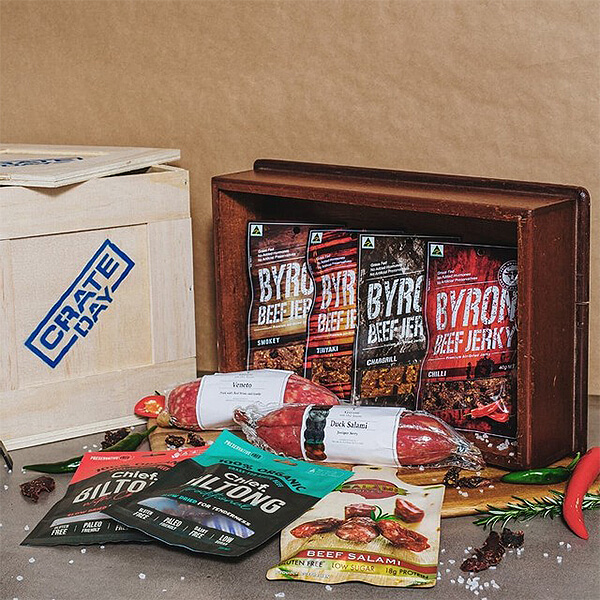 Officially launching in July, Crate Day is a Central Coast mumpreneurs clever gifting business for men who need some TLC. Packed in handmade wooden crates (made by founder Vicky, in her garage!), these gifts are filled with goodies…but the catch is the crates are sealed shut. The only way in is with the pry bar tool the crate is delivered with. To decide what was going to be included in the boxes, over 100 men were asked, what do men want? The results are on their website, and the crates can be delivered anywhere on the Central Coast.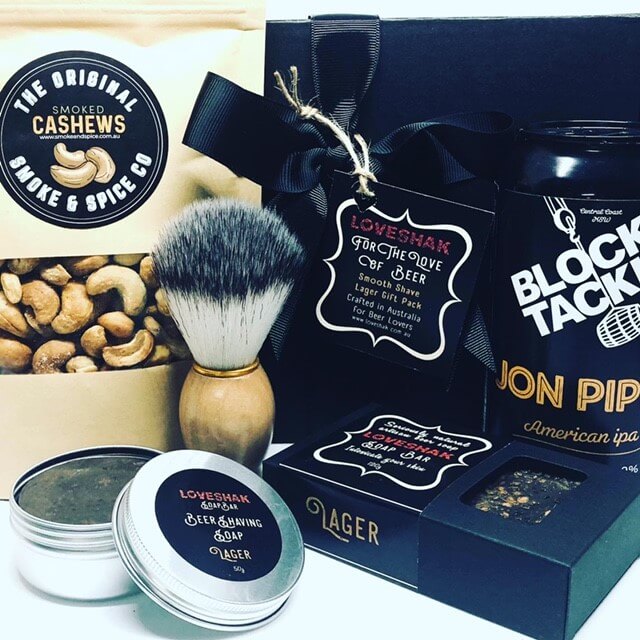 A whole bunch of Father's Day hampers are now available with Love Shak! Offering 'beer lover' gift packs featuring the popular local craftie, 'Jon Piper IPA' from legends Block N Tackle Brewery at Kincumber. Alongside beer, this gift also delivers soaps inspired by wine, Champagne, even Guinness! Plus beard shampoos, shave soaps to keep Dad's lockdown looks in tact... so many goodies. Check out Love Shak's online shop for the pack that suits your papa and preorder before they sell out - use promo code LOCKDOWNLOVE to save 20%.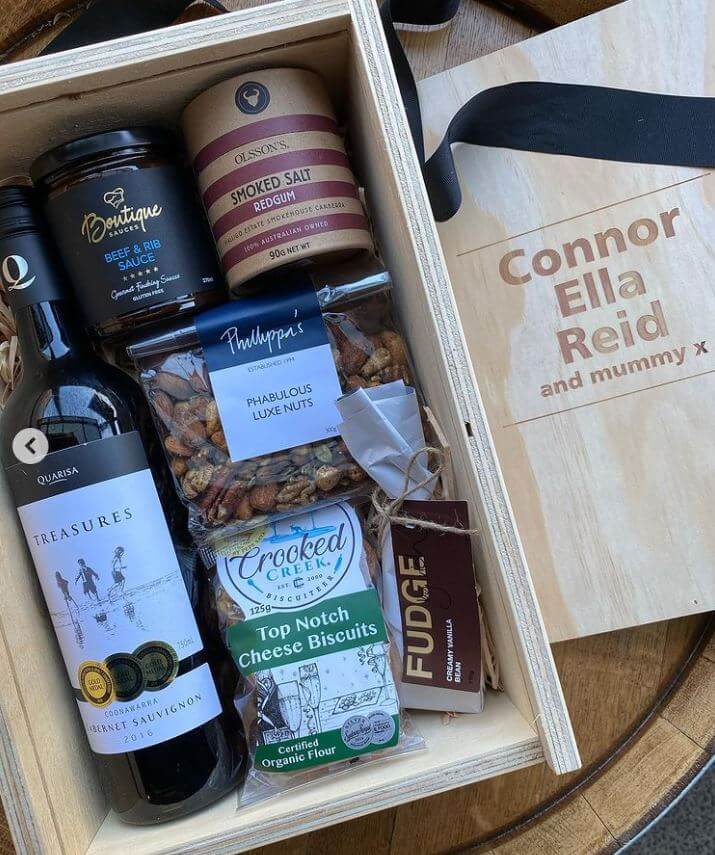 A 'Dad's Favourites' hamper is a bit of an assumption, but the crafted wooden gift box is just a start... you actually get to pick from their gourmet food and wine deli to pop his favourite tasty treats inside. Next get a special message engraved on the underside of the lid declaring just how special he is in your life! Then maybe, just maybe, he will share the contents with you. There's also the option of a Dad's DIY Tucker Box, and Dad's DIY Grazing box. Direct message Bamvinos to get your order choice in by 30 August.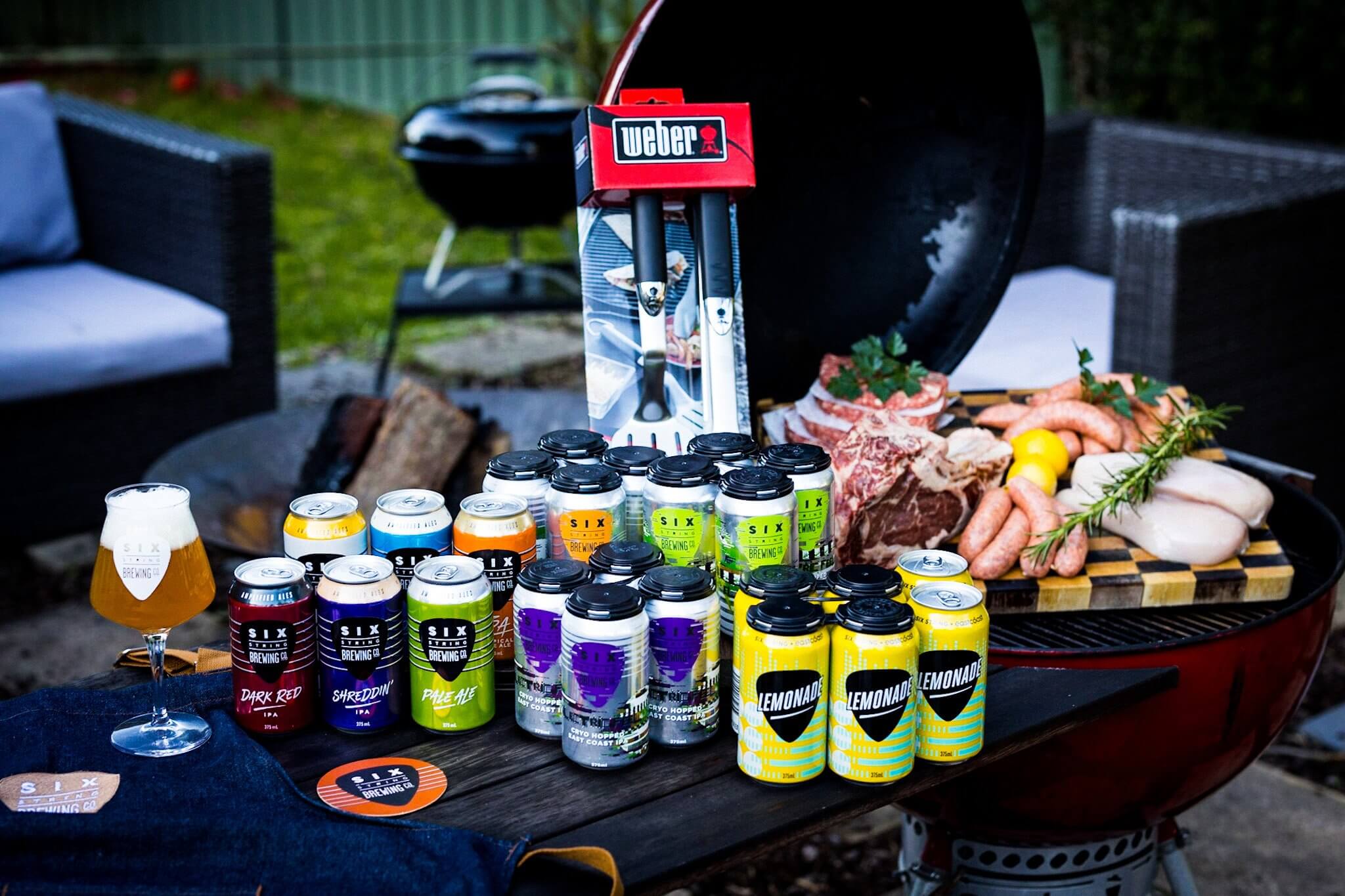 Grab a carton, 6-pack or crate of his favourite Central Coast beer from Erina's award-winning local brewery, Six String, with FREE shipping on offer Australia-wide. This is ideal for a Father's Day surprise if you're not living nearby each other right now, but want to remind him of the taste of the Coast. Also – check out their Ultimate Beer & Barbecue Pack for Dad, featuring decadent local Moobi Valley Wagyu beef with a Weber tool set. Yep, you're the new favourite kid.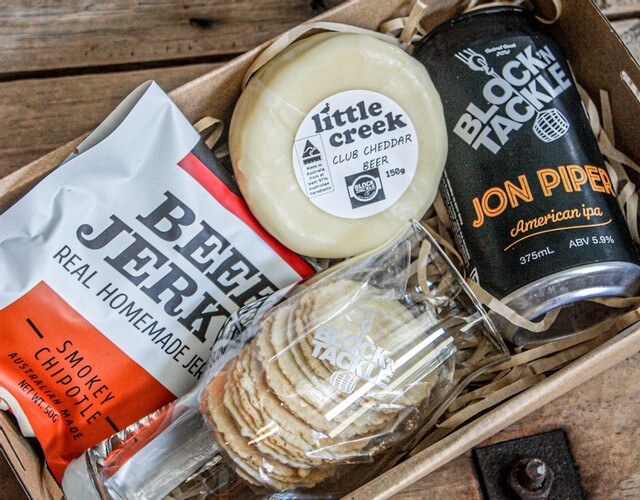 This local Kincumber brewery are offering Father's Day Gift Packs – now available on their online store for preordering. When you grab one of these packs you're also supporting local small businesses including Wyong's Little Creek Cheese, Love Shak Australia, and Mad House Beef Jerky.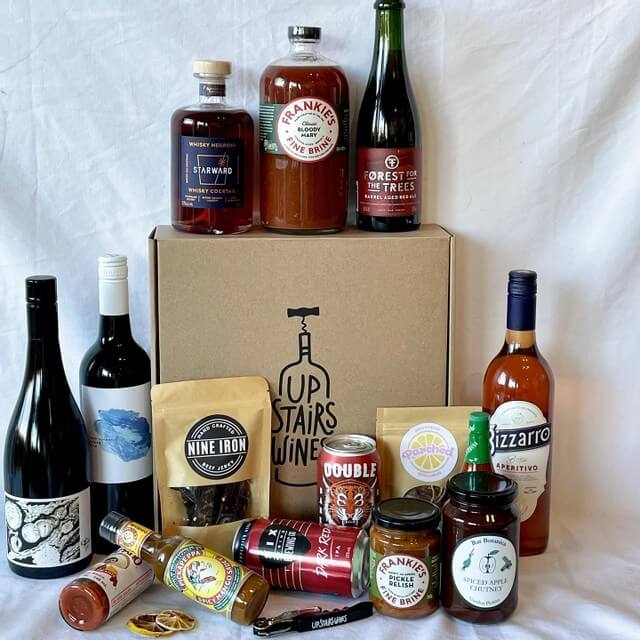 The Dad Pack has been created in collaboration with other local Coastie businesses, with the goal of making Papa feel like a lucky lad. Either opt for their premixed packs that pull together some popular labels, or visit the store to design your own takeaway pack to suit his palate, with an expert team on hand to guide your choices. A little birdy tells us Upstairs Wines at Long Jetty also have a few bottles of boutique Whiskey & Rum from independent Australian producers for sale... Head to their website to pre-order, with cut offs for shipping Friday 27th August, or arrange a Long Jetty pick up from Tuesday 24th August.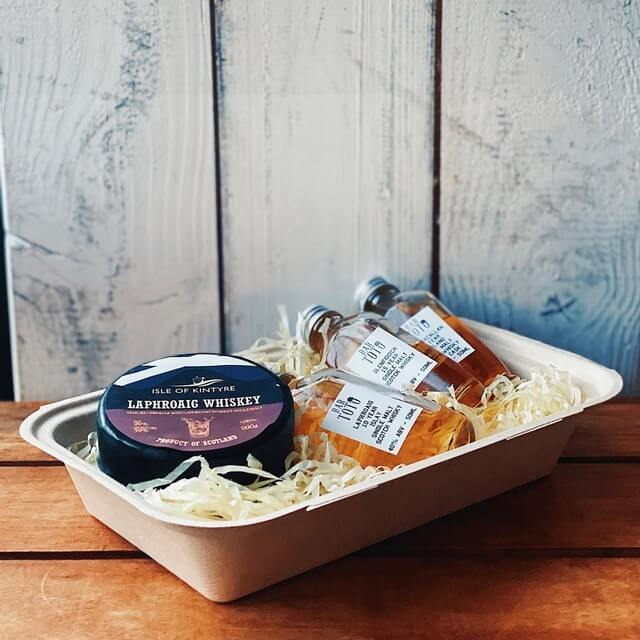 This Ettalong based bar is offering special Father's Day Flights alongside their fancy premixed takeaway cocktail menu during lockdown. Featuring whisky and cheese gifts to make the mouth water, including the delicious Laphroaig whisky-infused cheddar matured in Scotland, and a suite of single malts, with delivery included.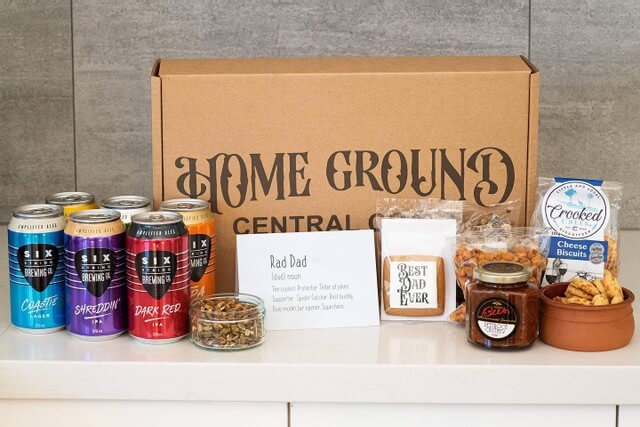 Only launching in August 2021, Home Ground Central Coast provides boxes of experience. Each box is filled with high quality, delicious goods and artisan products, all curated on the Central Coast. The best bit? These guys only source from our amazing local producers! Their Father's Day gift boxes incredibly sold out in just one day (!), but there's still awesome packs to purchase for your Dad that represent the best of the Coast's artisan community, such as 'Box of The Coast Gift Box', with the option to upgrade to include a Craft Beer Six Pack from Six String Brewing, or a range of Gins and Liqueurs from Distillery Botanica.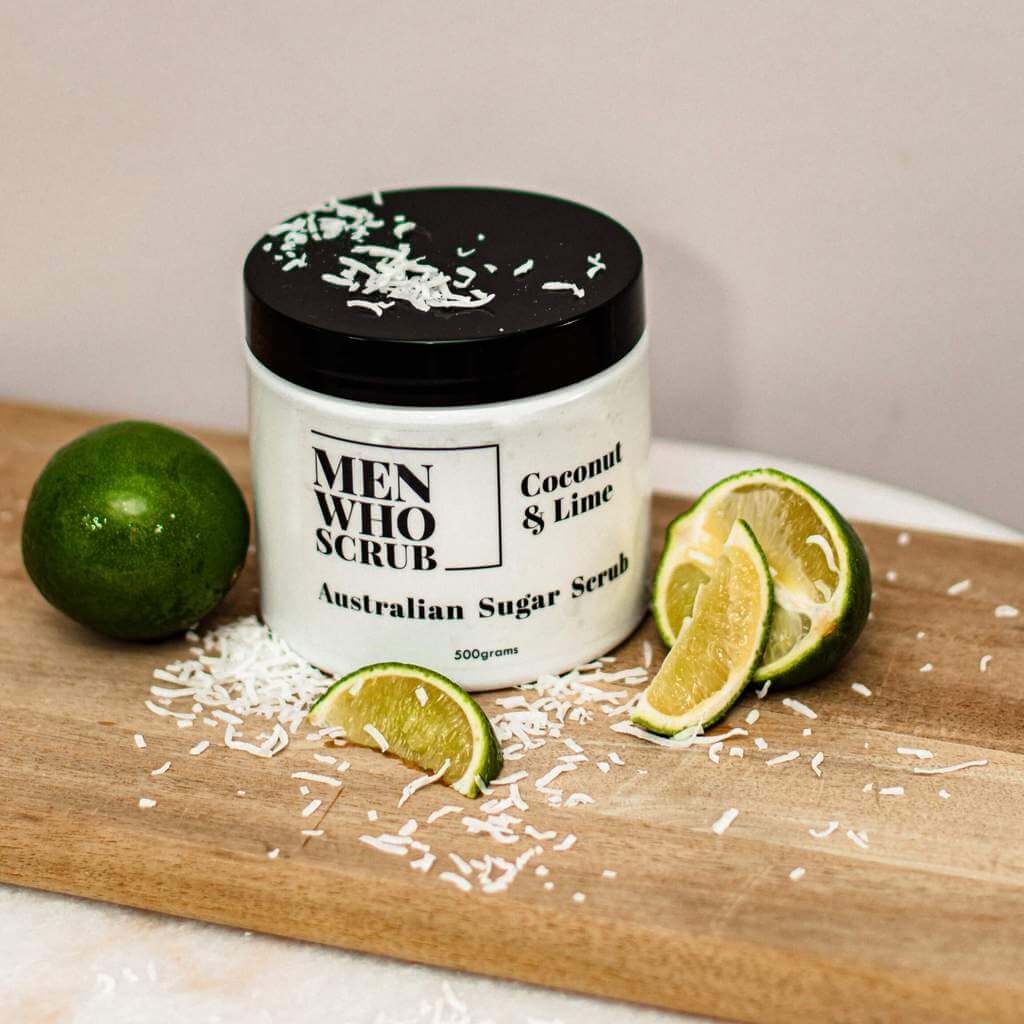 So their super popular Father's Day themed pack may have sold out crazy fast… but the rest of their no-fuss handmade men's skincare range is still available for gifting! Make sure you place your order by the 23rd August to ensure it arrives on time, or opt for free contactless pickup from Tuggerah.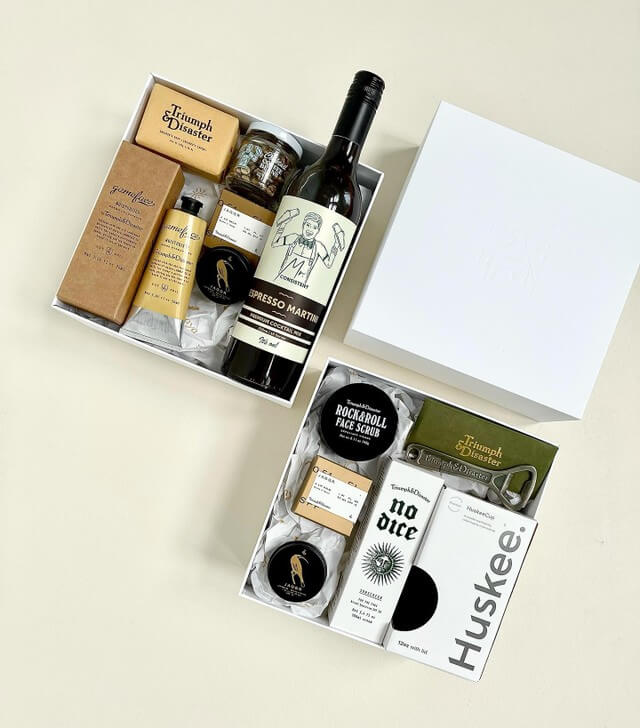 Claya.au luxury gift boxes
Create your own luxury men's collection on their website, or check out their 'Night in' and ' Ready to rock' skin care gift packs for blokes, featuring sunscreen for men, a sustainable Huskee coffee cup, espresso martini cocktail mix, and more goodies. Join their mailing list to receive 10% off your first gift box too!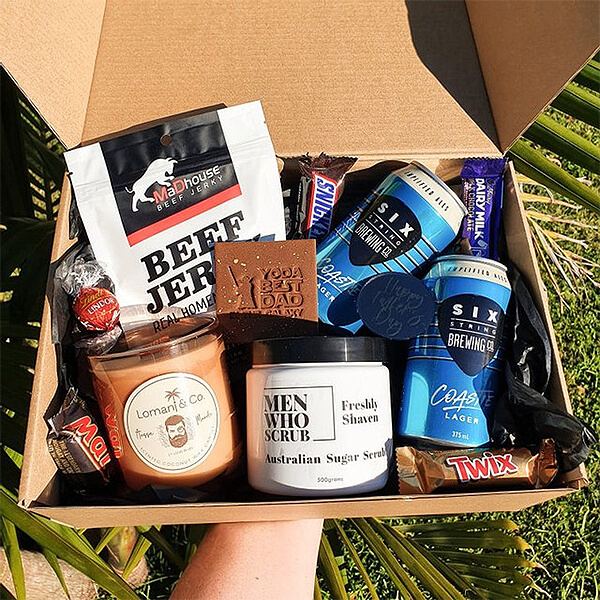 With gift pack businesses swiftly selling out of their online stock, this is another brilliant option that supports local at its heart. Local Legends is their curated Dad-themed gift pack filled with several local Central Coast businesses, or there's The Gentleman box, or simple Coastie Craze options. Head over to Sunshine's website to see what's available in each and pre-order your pack by Tuesday 31 August (unless sold out prior). Pick up is available from Noraville, 4-5 September, or arrange local delivery on the Saturday.
The first of their special Father's Day box releases is 'JUST FOR DAD', a gorgeous seafood platter pack to go, featuring oysters, crab, prawns and of course, Balmain Bug! Created in collaboration with Casanova Seafood and Six String Brewing, there will only be a limited number available and pre-orders are essential.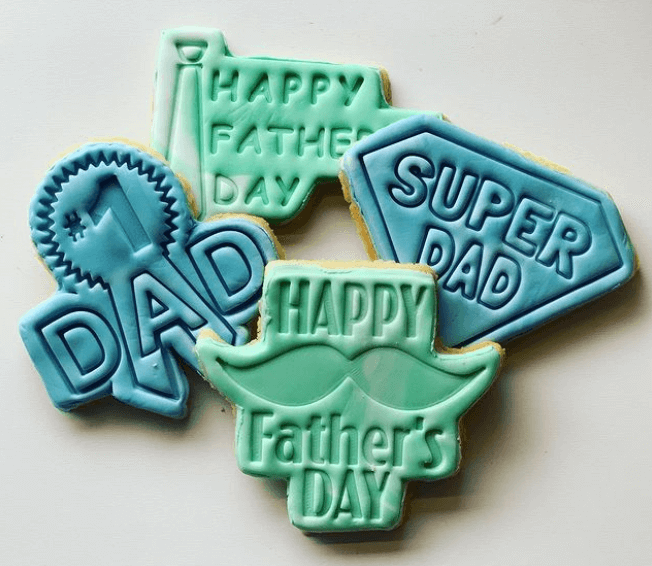 Make his day with Bake Your Day's preorder options of personalised sugar cookies! Featuring messages for your Super Dad, this crafty little baking business offers a range of gift box options. Simply message them directly to place your order with any special requirements.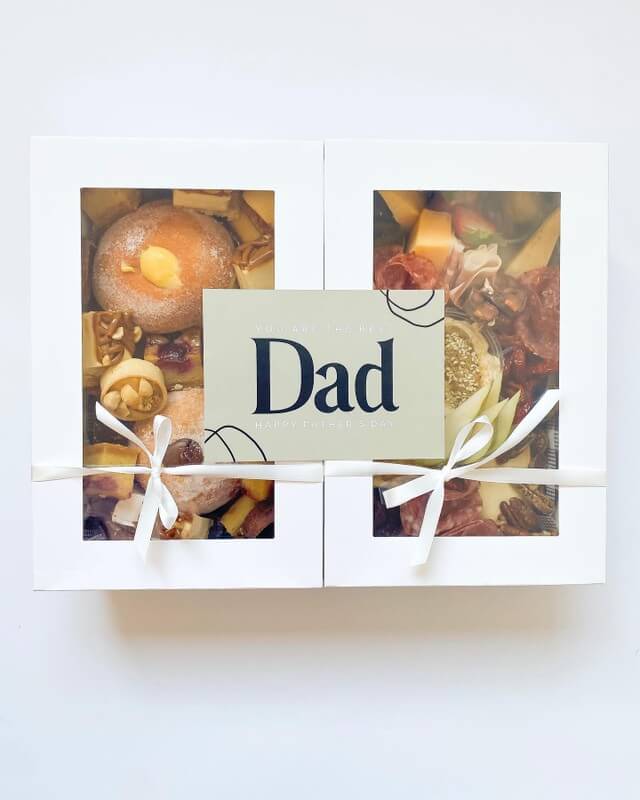 Breakfast in bed & brunch grazing boxes
Organise a safe and tasty treat to surprise him on the morning of Father's Day, with many Central Coast café's offering fresh spreads featuring the best bits of their menu available for contactless pick-up or door-drop delivery. Get in quick to pre-order with your favourite brunch spot!
Posh Dad's Day boxes now available to preorder on their website, with a focus on sweet and savoury options, vegetarian, cheeses or gourmet brunch. Order before 5pm Thursday 2 August, with limited availability.
Woy Woy's lovely coffee stop are offering jam-packed brekky treat boxes to go, the perfect surprise for Sunday morning with a cuppa. Preorder and prepay now, and then pickup on Saturday 4 September.
Taking preorders now with your choice of a Breakfast box, Antipasto box or a Dessert box.
Try their Dads' Flying Solo Box, including breakfast and a special homemade cookie treat and caramel slice, which of course he can eat for brekky! (example treat box below).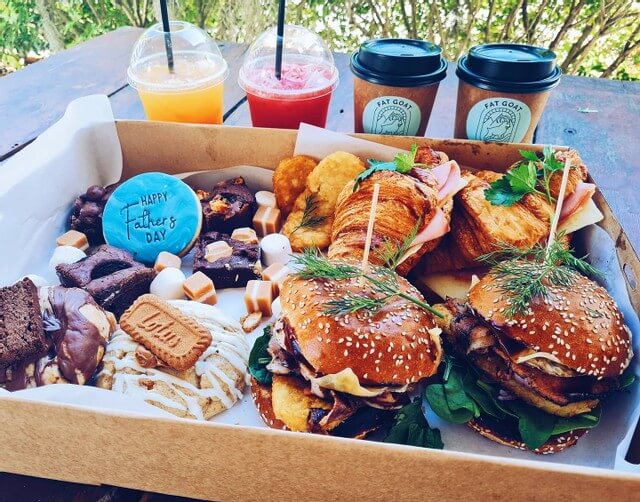 Restaurant specials & Gift Vouchers for Father's Day
Without the option to dine out during lockdown, there's some exceptionally creative takeaway options available from restaurants across the Central Coast. Explore the below for their Father's Day Menus...
Need last minute weekend menu ideas?
Our local businesses have outdone themselves to make sure all the father figures out there don't go hungry in lockdown! These takeaway and virtual deals have Dad covered for breakfast, lunch, drinks and dinner, as well as snacks in between. Be quick, lots of these offers need to be ordered in advance of Sunday 5 September!
For a look at what tasty takeaway options you have that are 100% Father-friendly, you can also browse our @LoveCentralCoast Instagram feed: Last minute Father's Day foodie ideas from local eateries
Share the love
Do you have a fresh suggestion we've missed, or want to see your local business featured? Jump on our radar by creating a free Central Coast business or event listing here, or contact us directly here.
Don't forget – when sharing your love for local on the Central Coast, tag #LoveCentralCoast and mention us on Instagram and Facebook.